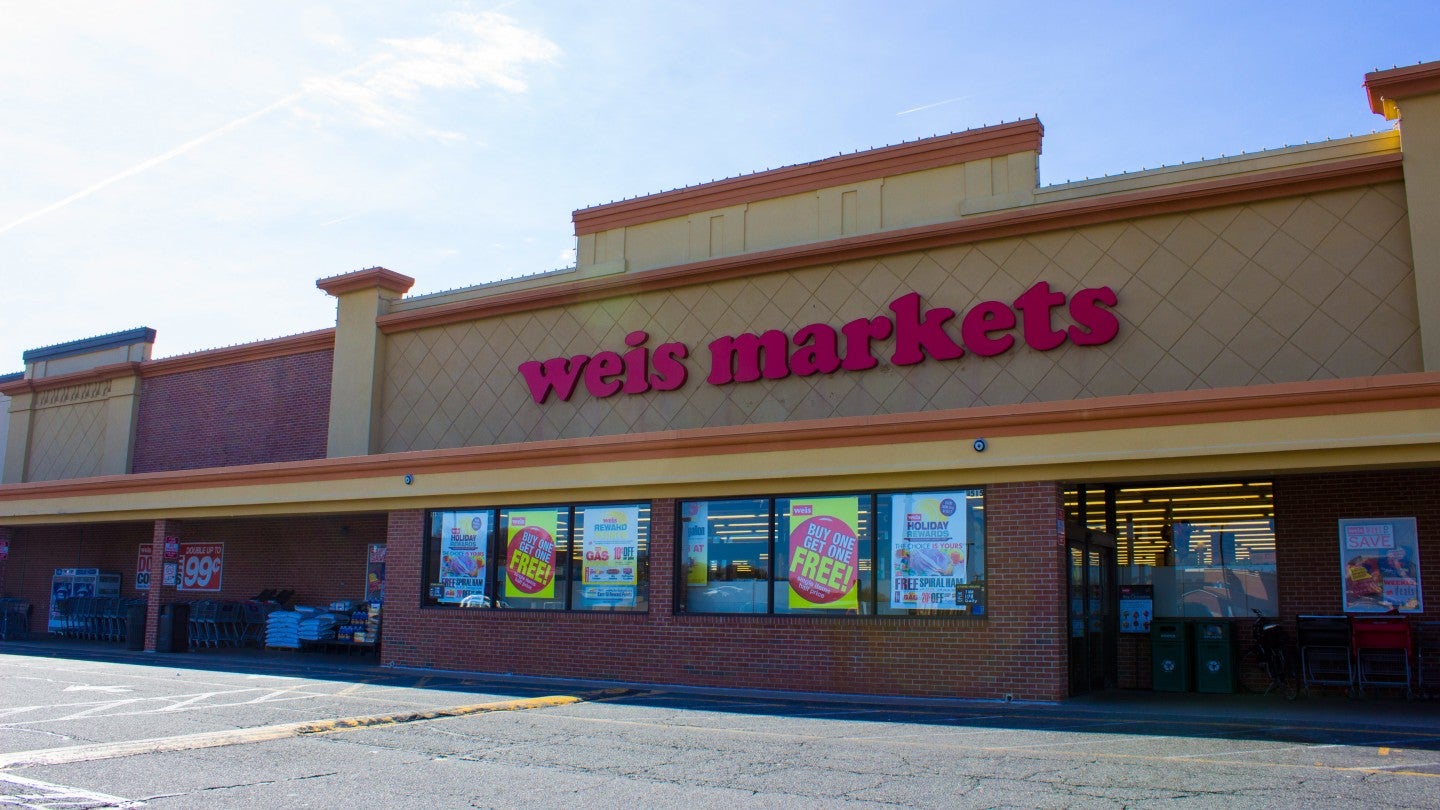 Mid-Atlantic food retailer Weis Markets has revealed plans to invest more than $160m in growth as part of its 2023 capital expenditure programme.
The plan was announced by Weis Markets CEO, president and chairman Jonathan Weis during the company's annual shareholders meeting held in Sunbury, Pennsylvania, US.
During the meeting, CEO Weis said that the company would continue to invest in the development of new stores, information technology upgrades, fuel centres, remodels and other small store improvement projects.
Weis added: "In 2023, we plan to invest more than $160m in our capital expenditure programme.
"Our budget includes 20 remodels, six fuel centres, one addition and one new store, which will open in 2024. We have five new stores in active planning stages. Our budget also includes thousands of store improvement projects, which improve efficiencies and drive sales."
The meeting also discussed the impacts of inflation on Weis's business in FY22.
Weis said: "While inflation was helpful to sales, higher energy, fuel and product costs put considerable pressure on our profits.
"Record inflation also put an enormous strain on our customers' budgets. In response, we continued to expand our Low, Low Price programme in 2022.
"It now includes more than 9,000 of our best-selling grocery, frozen and produce items.
"This price investment helped our customers and our business. Customers saved more than $10m while we competed effectively in our seven-state market area."
As part of this meeting, Weis also reviewed the previously announced full-year FY22 results in February 2023.
The retailer recorded an 11.2% increase in net sales to $4.70bn in FY22, which ended on 31 December 2022, compared to $4.22bn reported in FY21.
This was a 53-week report, adjusted for an additional week in 2022.