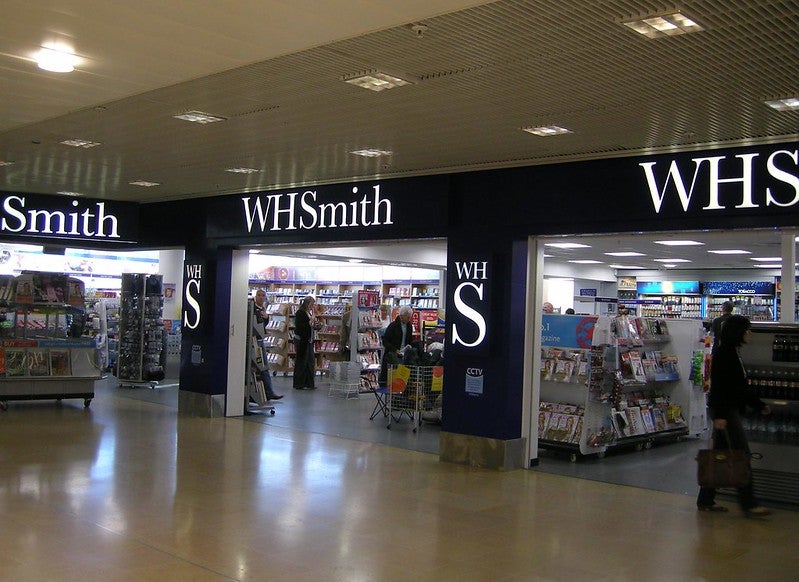 UK-based retailer WH Smith has signed contracts for 18 technology and accessories stores at British airports, including Heathrow, Stansted and Manchester.
The stores will trade under the InMotion brand, the company's 'market-leading' technology and accessories business in North America.
In a statement, WH Smith said: "Combining our learnings and expertise from North America, these stores will provide passengers with a superior customer service experience and a combination of premium products from brands such as Apple and Samsung, as well as an extensive range of tech accessories.
"We expect these new wins will incur capex and working capital investment of £15m, which will be incurred in the financial year ending on 31 August 2022."
The stores are expected to generate £60m in sales each year after global travel fully recovers from the Covid-19 pandemic.
In April, Dixons Carphone announced the permanent closure of its airport store business, Dixons Travel.
The business operated 35 stores across the UK, Ireland and Oslo, with most of them being at Heathrow, Gatwick, Dublin and Manchester Airports.
In its trading update, WH Smith reported that the group's total revenue in the 18 weeks to 3 July was 62% of its pre-pandemic 2019 levels.
During this period, the retailer's North American travel business registered sales at 88% of 2019 levels and high street sales at 86%.
The company has also opened 16 of the 100 Travel stores that it had secured.
The company said: "Following the stronger than anticipated performance from our North America business, we anticipate a small improvement to management's expectations for the current financial year."
Last August, WHSmith held talks with staff to lay off around 1,500 employees as it coped with the coronavirus pandemic.
The move was part of a restructuring of the company's store operations, following reduced levels of customer traffic at its travel and high street shops.