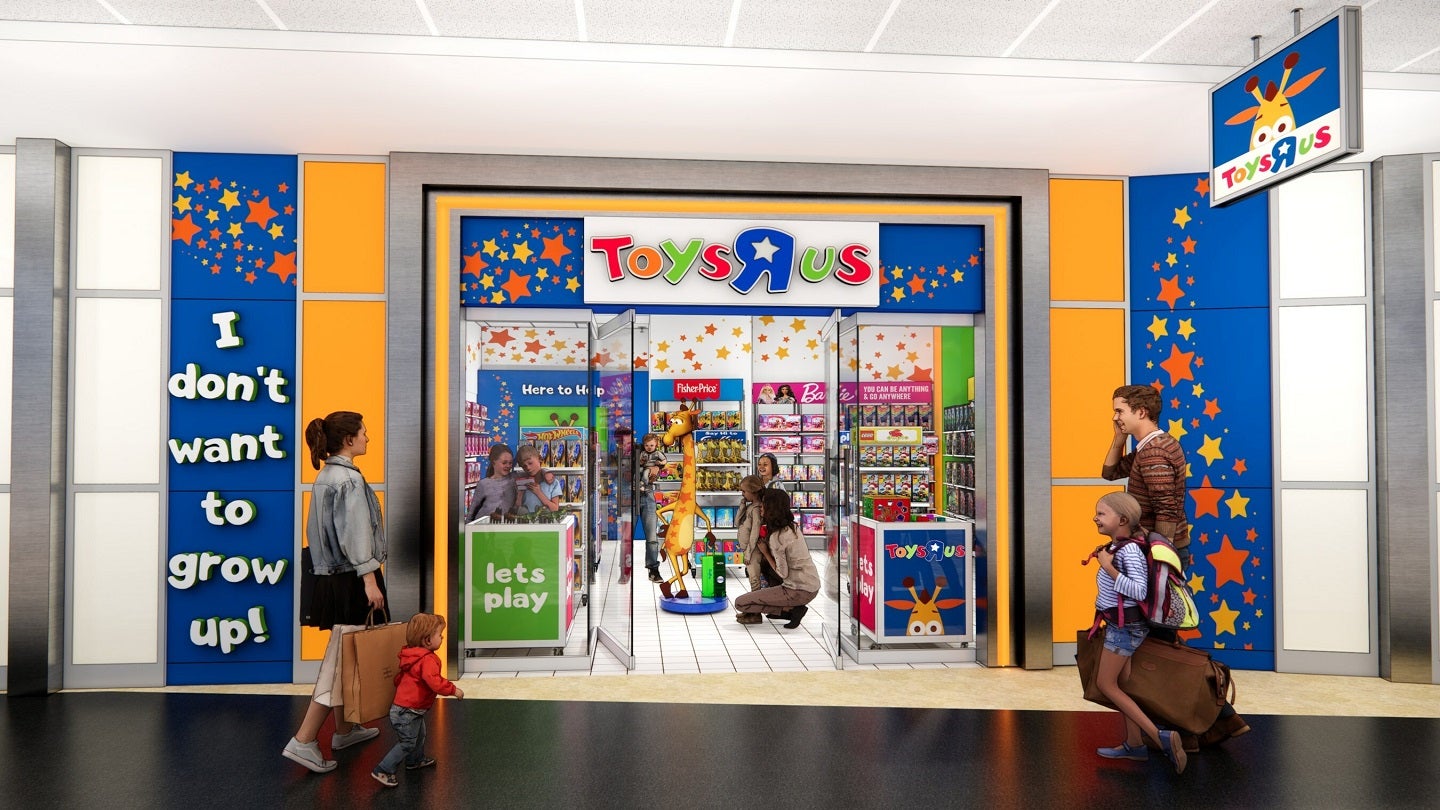 Brand management firm WHP Global has partnered with travel retailer Duty Free Americas to debut the Toys "R" Us brand in Dallas/Fort Worth International airport (DFW), Texas.
The store is scheduled to open towards the end of 2023, in Terminal A of the airport.
Duty Free Americas CEO Jerome Falic said: "We are excited that WHP Global selected us to introduce a new retail concept to the travel industry. Toys "R" Us is a globally recognised brand beloved by millions of families and we are confident that the store at DFW will become a must-visit destination for travellers."
The Toys "R" Us store at DFW will feature a life-size custom Geoffrey the Giraffe 3D sculpture, demonstration tables for hands-on play and 'iconic' brand elements.
The store will house a curated selection of toys and games from major brands.
WHP Global chairman and CEO Yehuda Shmidman said: "We are thrilled to partner with Duty Free Americas to introduce the first-ever Toys "R" Us airport store, an exciting new concept that we believe could roll out in airports around the world."
The toy brand was acquired by New York-based WHP Global in 2021 and experienced 50% growth in 2022.
The new owner increased its footprint by rolling out dedicated stores at all Macy's stores in the US.
Last month, WHP Global partnered with omnichannel retailer El Puerto de Liverpool to launch the toy brand in Mexico.