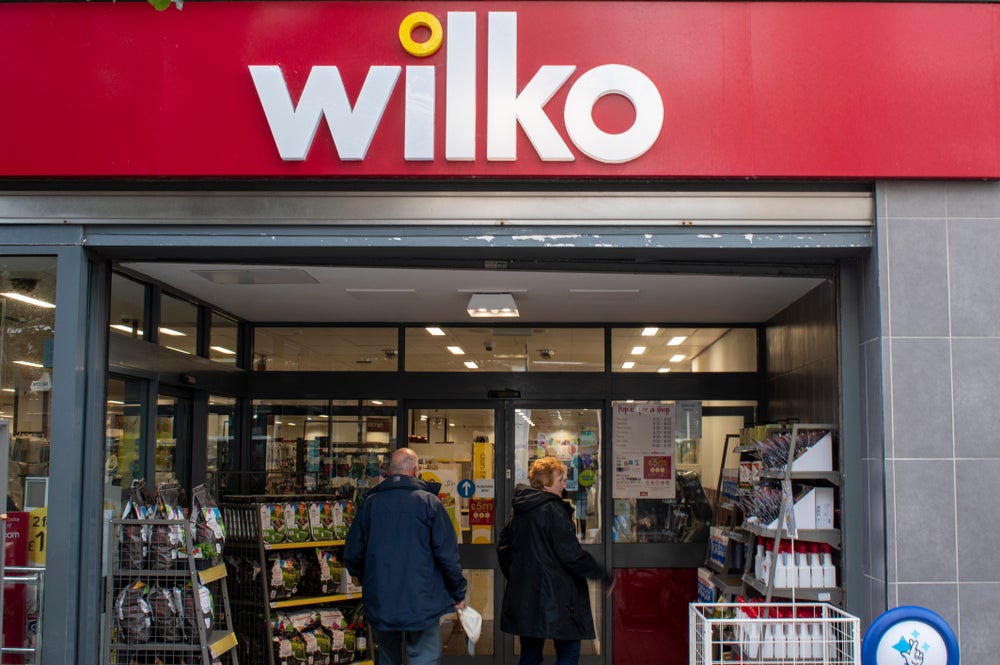 Wilko, the UK household goods retailer, is reportedly contemplating entering a Company Voluntary Arrangement (CVA) as it faces financial difficulties. This potential move aims to help the company restructure its operations and manage its debts, according to sources familiar with the matter.
The CVA, a legal process often utilised by struggling businesses, allows companies to negotiate with creditors and reach an agreement to repay debts over a set period.
By potentially opting for a CVA, Wilko hopes to alleviate financial pressures and secure its future.
Wilko, known for its wide range of affordable home essentials and garden products, has been grappling with the impact of various challenges in recent years. The retail industry has witnessed a shift in consumer behavior, with increased online shopping and changing customer preferences affecting brick-and-mortar stores.
The COVID-19 pandemic further exacerbated these difficulties, as restrictions and lockdowns significantly impacted footfall and consumer spending. The company's revenue and profitability have been affected, leading to the consideration of a CVA as a potential solution.
Implications and potential outcomes of Wilko's CVA decision
Should Wilko proceed with the CVA, it could lead to various outcomes for the company and its stakeholders. One possible scenario is the closure of underperforming stores or negotiation of reduced rents, enabling Wilko to streamline its operations and optimise its store network.
While a CVA offers a company the opportunity to stabilise its financial situation, it often involves tough decisions and compromises. For Wilko, this could mean potential job losses or changes to employee terms and conditions. The impact on staff will be a key consideration as the company navigates through this challenging period.
Furthermore, a successful CVA could help Wilko renegotiate its debts, allowing the company to reduce its financial burden and improve cash flow. This, in turn, may enable the retailer to invest in digital transformation, enhance its online presence, and adapt to evolving consumer demands.
However, it is essential to note that the decision to enter a CVA is not yet finalised, and Wilko continues to explore various options to address its financial challenges. The company is said to be engaging with advisors and creditors to determine the most viable path forward. Wilko's potential entry into a CVA reflects the wider struggles faced by retailers in an ever-evolving marketplace. As the company navigates these uncertainties, stakeholders, including employees, customers, and suppliers, will keenly monitor the situation, hoping for a positive outcome that secures the future of this well-known household goods retailer.