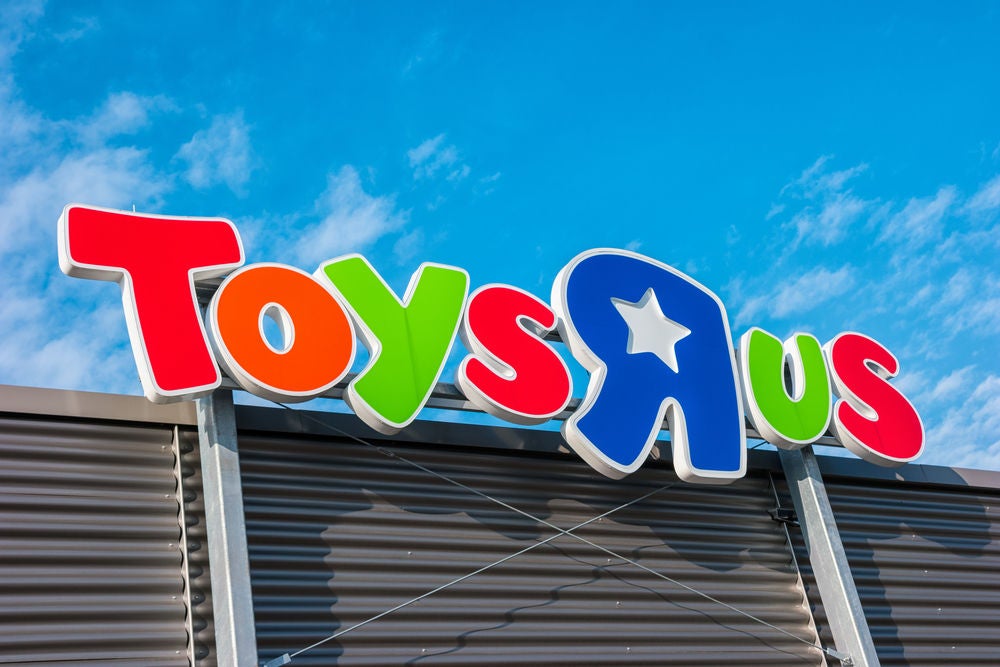 Earlier this week, US-based brand management company WHP Global (WHP) acquired a majority stake in Tru Kids, the parent company to more than 20 retailers including Toys R Us and Babies R Us.
The acquisition has positioned WHP as a significant shareholder and has led retail professionals to question whether the former toy retail giant Toys R Us could see a return.
WHP said that, as a significant shareholder among a group of institutional investors that includes Solus Alternative Asset Management and Ares Management Corporation, the company will manage the TRU business and direct its strategic expansion.
WHP CEO and Chairman Yehuda Shmidman said: "Our investment in Toys R Us reflects our brief and passion for the brand. We are thrilled to be taking the reins of the world's leading toy brand at a time when the category is up 16% and consumer demand for toys is at an all-time high. This is a natural fit for WHP, as we can leverage our global network and digital platform to help Toys R Us and Babies R Us around the world."
Shmidman has performed as TRU vice chairman since 2019. As well as managing TRU and its portfolio of brands, WHP also manages over $3bn in retail sales. It is backed by a $350m equity commitment, funded by Oaktree Capital Management.
Why did Toys R Us fail?
In September 2017, Toys R Us filed for bankruptcy to help the retailer deal with $5bn worth of long-term debt. At the time, it also needed to borrow $2bn to pay suppliers. The retailer had not made a profit since 2013 and reported a net loss of $164m in April 2017.
The store was struggling to compete with the likes of Amazon and Walmart but was financially unable to make improvements as it was paying $400m annually to pay its debt.
In 2018, all Toys R Us stores closed after the chain collapsed into administration and was unable to find a buyer. The retailer had been in operation for 70 years. It was also reported that anonymous benefactors had bought the remaining stock from the retailer so they could be donated to charity.
According to retail experts, there are multiple reasons why Toys R Us failed to sustain a profit. For one, the store locations were generally positioned "out of town", something which was appealing to 1950's consumers when the chain was at a high but became out of touch with modern customers who place more value on convenience.
Keeping up with modern consumers was also a problem the retailer failed to tackle. Modern child consumers have more interest in technology, such as virtual reality headsets, cameras, augmented reality apps, and go-pros, than in the traditional toys that Toys R Us was founded around.
One of the biggest theories behind the retailers' failure, however, was that it failed to keep up with a changing retail landscape that places online, digital, and omnichannel as a priority. Toys R Us was out of date in its offerings and customer experience. Alongside this, the shop was unable to offer cheaper prices or discounts to combat its short goings.
Could this acquisition see the return of Toys R Us?
With this acquisition, Shmidman told news-source Forbes that he has high hopes of reviving the Toys R Us brand and making it the "go-to destination and authority in toys".
UK-based market research company Euromonitor International senior Analyst Marc Alonso told Retail Insight Network that Toys R Us could see a revival, so long as it invests in the right kind of omnichannel strategy and learns from its previous mistakes.
Alonso said: "With an aggressive investment and omnichannel strategy, WHP has a good opportunity to revive the Toys R Us retail brand. Key to the development of the strategy will be to lead an experience-focused environment for customers that is engaging in the physical and digital space.
"Regardless of the troubles suffered by Toys R Us in recent years, it remains a dominant brand name within the toys industry and will certainly attract attention from both manufacturers and consumers alike.
"Although the global toys market is expected to continue to grow steadily over the next five years, a key challenge for WHP will be the increasing competition in Toys retailing, as global brands such as Lego and Mattel opening flagships stores around the globe to increase awareness.
"However, previous owner Tru Kids Inc remained strong globally with 10% share of global traditional toys retailing, putting WHP at an advantage to invest in a rebirth of the Toys R Us brand in an industry where physical interactions with products will remain of high value."
Free Report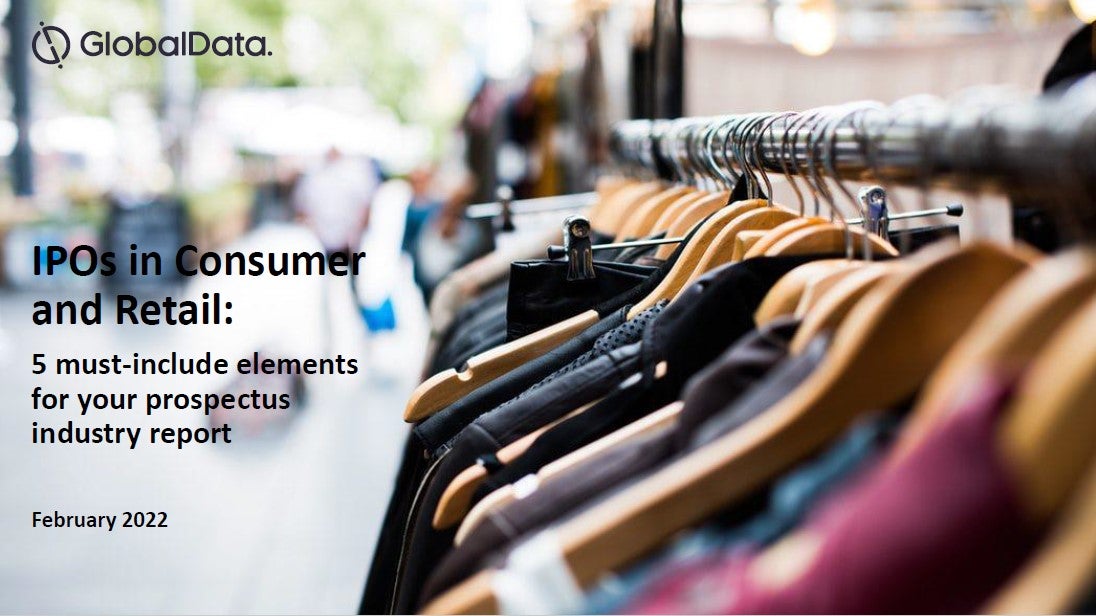 What's missing from your IPO industry assessment?
IPO activity all but stopped in 2020, as the investment community grew wary of the effects of COVID-19 on economies. No matter how deserving a business was of flotation, momentum was halted by concerns of when a 'new normal' of working patterns and trade would set in. Recently, sentiment has changed. Flotations picked up again during the second half of 2021, and now in 2022 the mood is decidedly optimistic. Business leaders have their eyes on fast rebounding economies, buoyant market indices and the opportunity once again to take their businesses public. As a result, global IPOs are expected to hit back this year. With GlobalData's new whitepaper, 'IPOs in Consumer and Retail: 5 must-include elements for your prospectus industry report', you can explore exactly what is needed in the essential literature. GlobalData's focus lies in the critical areas to get right:
Macroeconomic and demographic environment
Consumer context
Industry environment
Competitive environment
Route to market
Interested to learn more about what to include in your IPO Industry Assessment report? Download our free whitepaper.
by GlobalData