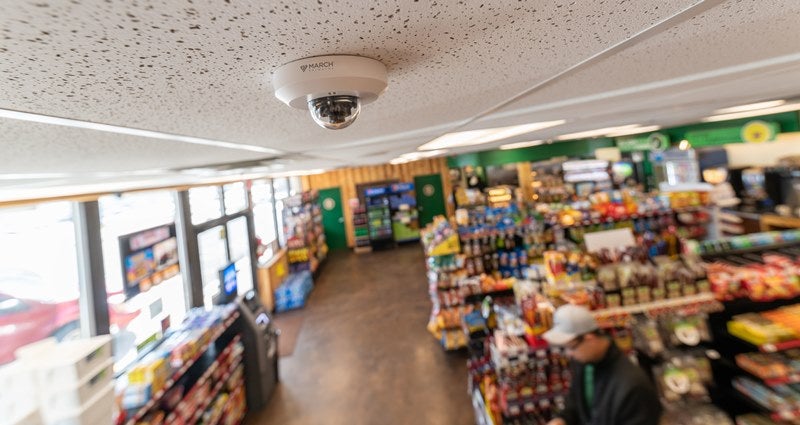 US convenience store chain Yesway has selected global security and video-based business intelligence provider March Networks' Searchlight for its retail system.
Searchlight will enable Yesway to quickly look through and sort all of its transactions and compare them with video clips.
The software will also be helpful in solving higher-risk transactions, such as refunds and assign risk factors to its stores.
Searchlight also offers business intelligence solutions by combining people counting, queue length and dwell time with the help of video analytics.
March Networks chief sales and marketing officer Net Payne said: "With March Networks' complete solution for c-stores, organisations like Yesway can cut losses and improve customer satisfaction, as well as operational efficiency."
Yesway has implemented the retail software at 136 locations across the US, in Iowa, Kansas, Oklahoma, Missouri, Texas, Nebraska, New Mexico, South Dakota and Wyoming.
The software's information is also leveraged by various Yesway departments to monitor operations.
The retail chain is operated by a Brookwood Financial Partners affiliate. It has plans to expand and standardise its stores across the US, with the help of March Networks.
Yesway safety and asset protection manager Brandon Pohlman said: "Having our video surveillance, POS data and analytics together on one easy-to-use platform is a huge advantage for Yesway .
"The insights uncovered by Searchlight have helped Yesway reduce its shrink levels and improve the speed and efficiency of asset protection investigations."
Yesway is also implementing solutions, such as March Networks 8000 Series Hybrid NVRs and March Networks SE2 Series IP Cameras.
Last month, Yesway completed the acquisition of US-based retail chain Allsup's Convenience Stores.