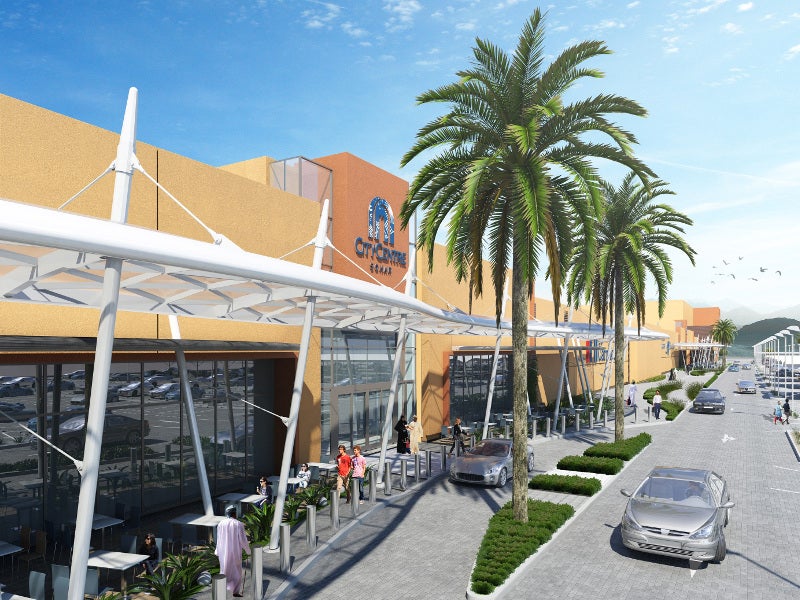 City Centre Suhar was opened in Oman in January 2019.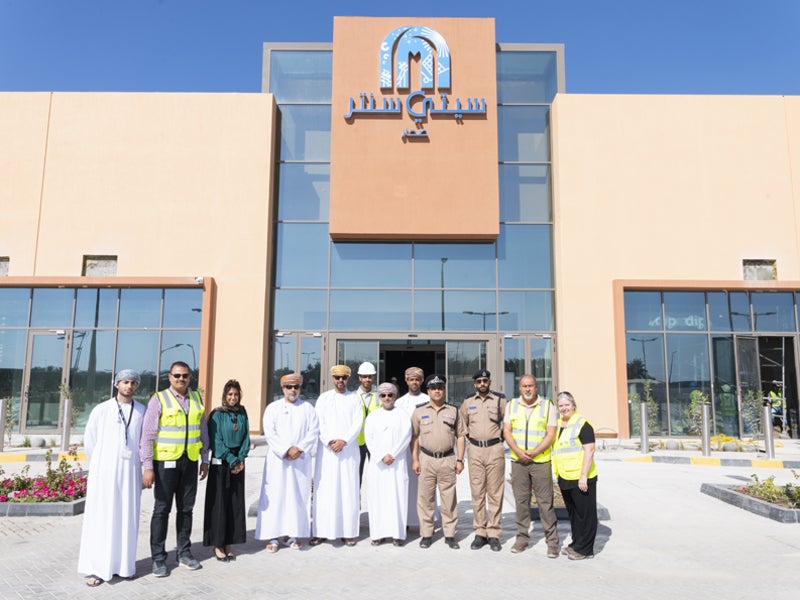 The mall was developed with an investment of OMR45m ($117m).
City Centre Suhar was developed by Majid Al Futtaim. Image courtesy of City Centre Suhar.
City Centre Suhar is a new shopping and leisure avenue that opened in the Sultanate of Oman in January 2019.
Developed by Majid Al Futtaim, it is the biggest shopping centre in the Governorate. It was announced in June 2016 and construction was commenced in November 2017.
The project was developed with an estimated investment of OMR45m ($117m) and created approximately 8,000 jobs. It is Majid Al Futtaim's fourth shopping centre in Oman and is part of its plan to increase the total investment in the country to OMR705m ($1.8bn) by 2020.
The development supports Oman's Tourism Strategy 2016-2040, which aims to increase the GDP contribution from the tourism sector by 6%.
City Centre Suhar location
The City Centre Suhar mall is located on Al Barakah Street of the Batinah Highway in Sohar, Oman. It is situated on a major commercial road passing through the city centre.
The mall can be accessed from Dubai and Muscat via the Sultan Qaboos Highway and is conveniently located to attract visitors from the districts of Liwa and Shinas.
City Centre Suhar details
City Centre Suhar is built on an 88,540m² site and has a built-up area of 52,000m². It has a gross leasable area of 40,000m² featuring 129 retail outlets.
The mall's major tenant is Carrefour, while other tenants include popular brands such as Red Tag, Max, K Corner, Damas Jewellery, and Muscat Sports. The Carrefour outlet spans across 7,348m² and is the company's 12th outlet in Oman.
The mall provides open parking for approximately 1,000 cars, along with currency exchange and taxi services. Other amenities include baby-changing rooms, baby strollers, wheelchairs, prayer rooms, and Wi-Fi service.
Entertainment and leisure facilities
The mall features a leisure and entertainment space called the Magic Planet on the ground floor. It includes a number of rides and games serving all age groups such as a soft play area, themed rides, and video games along with sports-inspired options.
Dining options available at the mall include confectioneries, cafes, fast food outlets, and restaurants. Popular confectioneries include Baskin Robbins, Nutella, Magic Corn among others while Clara's authentic coffee and DipnDip are some of the café options.
Restaurants at the mall include Chili's, Italian Barista, and Semsom while Chicking, KFC, and New York Fries are some of the fast-food options.
Other entertainment options include a nine-screen VOX Cinemas on the first floor and a robotics area on the ground floor.
Sustainable features of City Centre Suhar
The project implemented sustainable building best practices and incorporated various features to reduce energy consumption by 21%. The mall received LEED platinum certification in April 2019 and is designed to meet the efficiency ratio of XXX.
The building features enhanced insulation and is installed with LED lighting and solar panels to meet its energy requirements. It utilises condensation from air-conditioning and ventilation systems for irrigation.
Majid Al Futtaim's City Centre malls
Majid Al Futtaim is currently developing the next stage of Al Mouj Muscat along with Mall of Oman, which will be Oman's biggest shopping mall built with an investment of OMR275m ($712m).
Majid Al Futtaim also owns and operates the City Centre Qurum, My City Centre Sur, and City Centre Muscat in Oman. The developer's investments are estimated to generate more than 42,000 jobs in the Sultanate within five years.
Contractors involved
The construction contract for the mall was awarded to Al Turki Enterprise, a construction company while architecture and consultancy firm Laceco was one of the major contractors involved in the project design and construction.
Abou Nabil was contracted for providing waterproofing, while civil engineering and building services company Douglas OHI was responsible for civil works.
GST Group of Companies, an engineering and sustainability consultancy services provider, rendered consultancy services for the City Centre Suhar while Tusker Engineering, an architectural and engineering design consultancy, was the architect on record.