The Cockburn Gateway shopping centre is undergoing a major expansion to improve the shopping experience. Credit: Perron Group.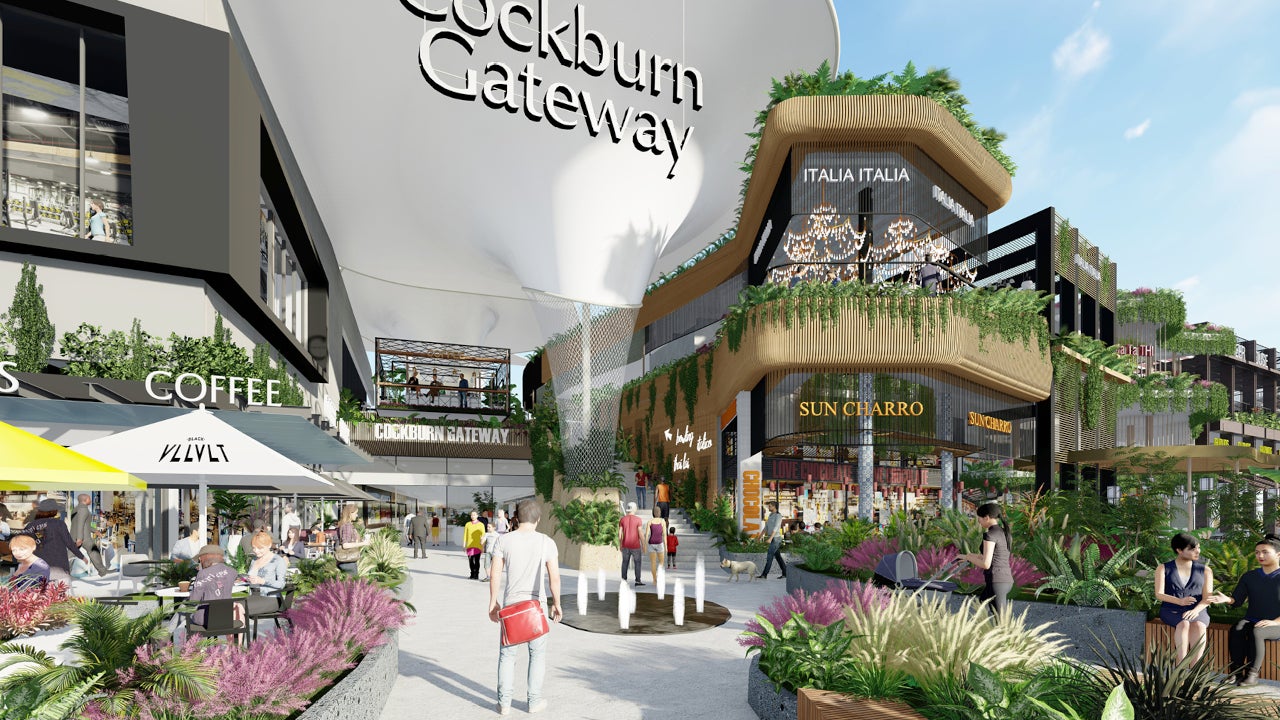 The Cockburn Gateway shopping centre is owned by Perron Group. Credit: Perron Group.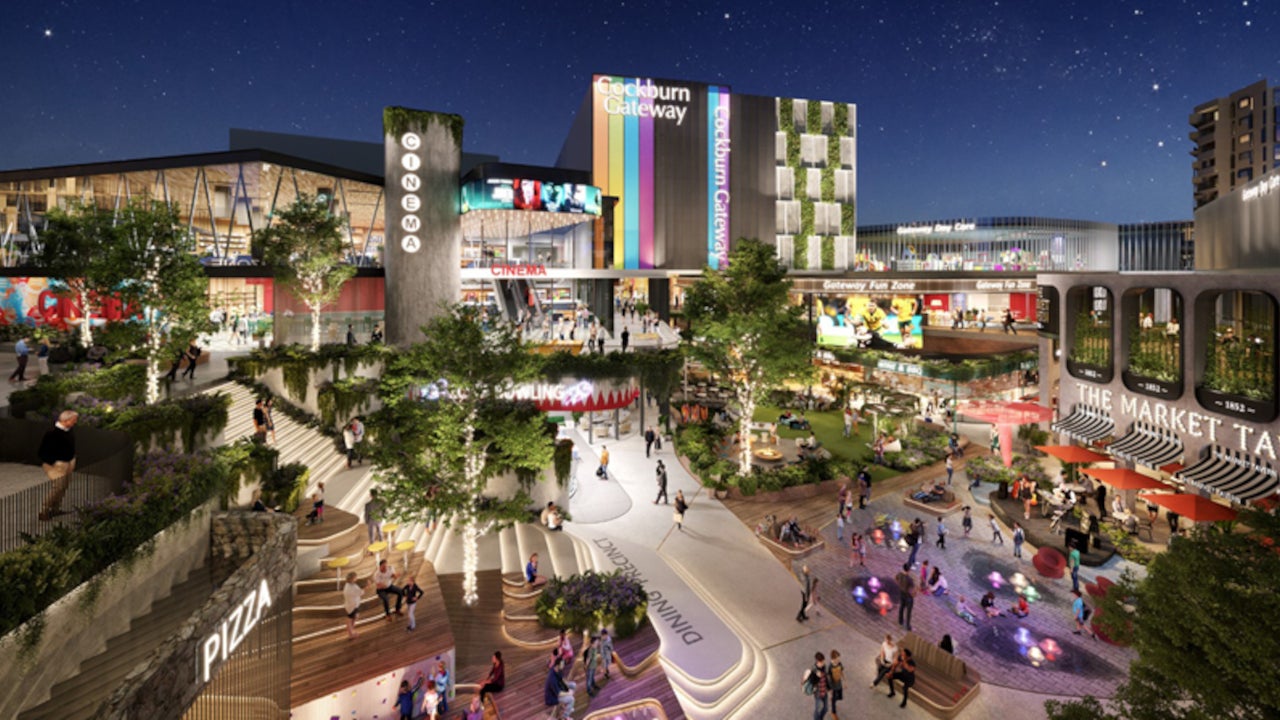 The total investment required for the Cockburn Gateway redevelopment project is A$1bn ($754.76m). Credit: The Buchan Group.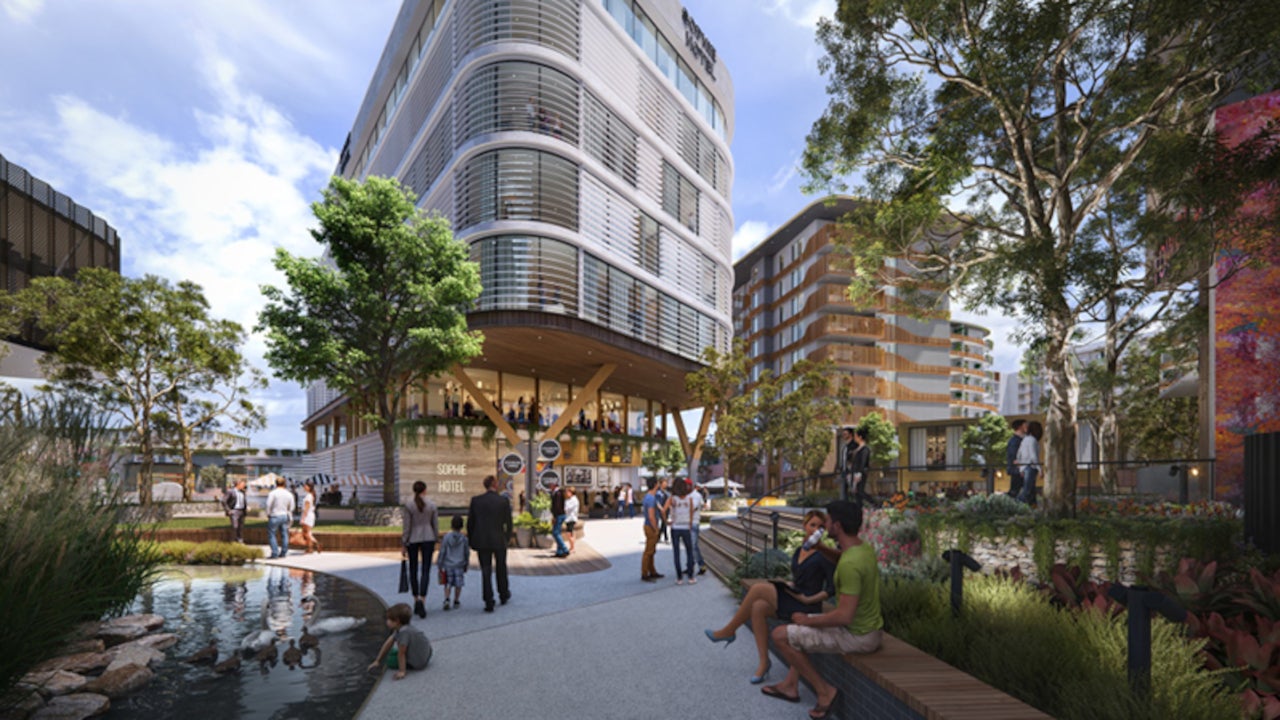 The Cockburn Gateway project will create 7,400 jobs and generate A$2.8bn ($2.11bn) in economic benefits. Credit: The Buchan Group.
Cockburn Gateway shopping complex, a sub-regional shopping centre in Perth, Australia, is set to undergo a major revamp and expansion to enhance the shopping experience and local lifestyle.
In December 2020, Perron Group, the owner of Cockburn Gateway, announced a 20-year masterplan for transforming Cockburn Gateway into a vibrant community called Cockburn Quarter, with an estimated investment of A$1bn ($754.76m).
Perron Group has already submitted the project development application for approval from the State Development Assessment Unit of Western Australia. Construction is expected to start within two years of development approval.
The proposed project will create new dining and entertainment spaces and a cinema complex at the existing Cockburn Gateway complex, which will be the retail offer of the Cockburn Quarter precinct. It will also include the development of new residential and commercial buildings surrounded by curated public spaces.
The project is expected to create more than 7,400 jobs and generate A$2.8bn ($2.11bn) worth of economic benefits, supporting the state's economic recovery plan post-Covid-19 pandemic.
Cockburn Gateway location
The Cockburn Gateway shopping centre is located at 816 Beeliar Drive, Success, approximately 13km south-east of Fremantle and 23km south of the Perth central business district (CBD). The shopping complex is easily accessed by the Kwinana Freeway.
The Cockburn Gateway property is managed by global real estate services firm, Jones Lang LaSalle.
Cockburn Gateway expansion and renovation details
The proposed expansion and renovation work will be carried out in stages over 20 years. Stage one will add retail space, a dining terrace, piazza area, and entertainment and childcare facilities at the existing Cockburn Gateway shopping centre. The second stage will create a cinema complex.
The proposed piazza and dining terrace will be reserved for pedestrian-only use to create a safer family environment.
"The Cockburn Gateway shopping complex is a two-storey structure built in 1999."
The redevelopment project will also create connections between the redeveloped shopping centre to all areas of Cockburn Central, which includes the bus interchange, train station, Civic Centre, Aquatic and Recreation Centre (ARC), and health precinct.
A pedestrian bridge will be built across Beeliar Drive to connect the shopping centre and planned residential and commercial precincts to the Cockburn Central train station, creating a more walkable community with public spaces. Additional parking spaces will be added and access to public transport will also be improved.
The residential and commercial buildings will be surrounded by curated gardens, vibrant green spaces and landscaped walkways, encouraging a lively, active public space.
The proposed project design incorporates the community's input sought by Perron Group through a series of workshops and surveys conducted over a period of two years.
Key players involved in the redevelopment
Buchan, a global architectural group, prepared the masterplan and will provide design for the renovation and expansion of the shopping centre.
Details of the existing Cockburn Gateway
The Cockburn Gateway shopping complex is a two-storey structure built in 1999. It is composed of two discount department stores, three supermarkets, six mini-majors, 133 specialties, 19 non-retail stores and 21 other retail stores.
The gross land area of the shopping centre is 20.37ha while its lettable area is 76,914m². It also offers 3,382 parking spaces for its customers.
The retail complex also houses a range of dining precincts, including McDonald's, BBQ Inn, Boost Juice, Chinese Canton, Dragon Palace, Grill'd, Nando's, and Red Rooster, among others.
The shopping centre underwent a A$80m ($75.12m) expansion in 2014 that included expansion of the retail malls, a new Target store, more than 50 new speciality stores, a food and beverage precinct, basement and rooftop parking, and an amphitheatre.