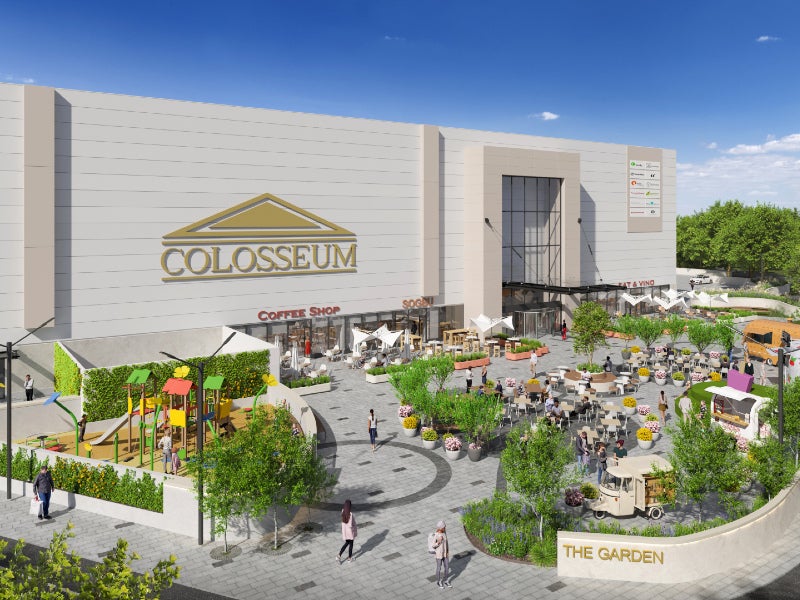 The expanded Colosseum Mall was opened in March 2022. Credit: COLOSSEUM CENTER MANAGEMENT SRL.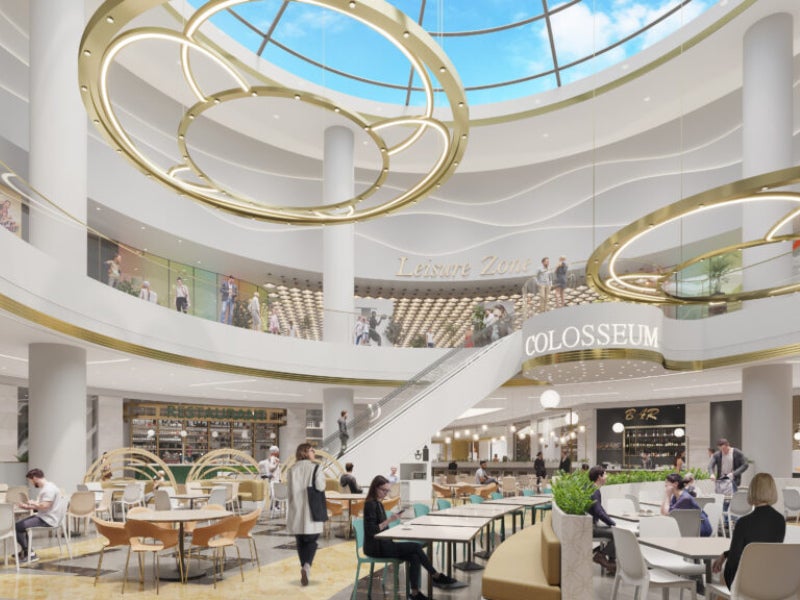 The expansion project was completed with an estimated investment of €30m ($35.3m). Credit: COLOSSEUM CENTER MANAGEMENT SRL.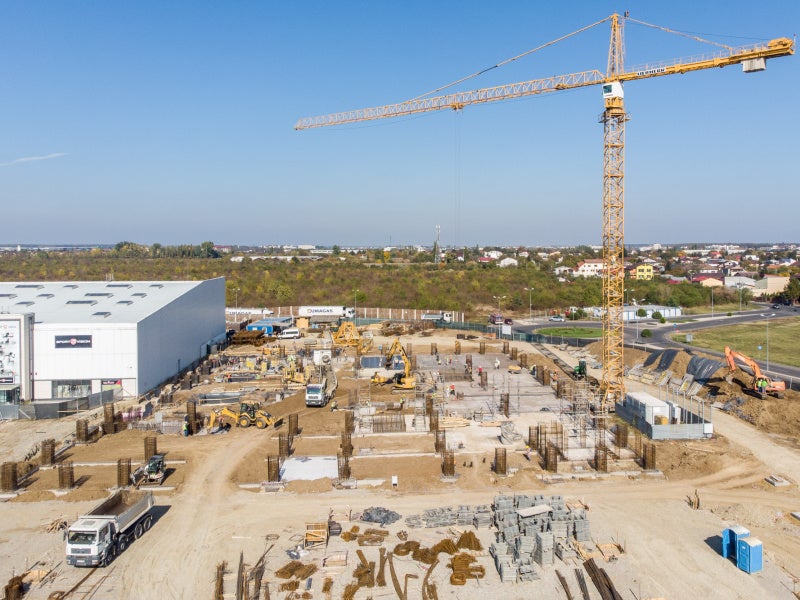 Romanian construction company Axa Trans Construct was the general contractor for the mall's expansion. Credit: SC AXA TRANS CONSTRUCT SRL.
Colosseum Mall, a shopping mall in Bucharest, Romania, has been expanded to increase commercial and office spaces. The mall was originally opened in 2011.
Announced in June 2018, the expansion involved an investment of €30m ($35.3m). Construction of the mall expansion project began in December 2018 and the expanded mall was inaugurated in March 2022.
The inauguration was originally planned to take place by the end of 2021, but was delayed due to the Covid-19 pandemic.
Colosseum Mall location
Colosseum Mall is located on Chitilei Road 284 in Sector 1 in northwest Bucharest, Romania.
The mall is situated in close proximity to the Bucharest ring road. It can be accessed using public transport options including the metro, the Societatea de Transport București (STB) lines 112 and 470, and the 45 tram.
Details of the expansion
The expansion added 25,000m² (269,097.8ft²) of new space, increasing the total leasable area of the mall to approximately 75,000m² (807,293ft²). The shopping centre became one of the biggest in the city and country, following the expansion.
The expanded mall hosts local and international fashion brands, fast food and dining restaurants, a casino, a lounge bar, and a seven-screen multiplex cinema. A fitness complex and children's playgrounds were also built.
A new retail concept was introduced to enhance the shopping and leisure experiences. The expansion project also involved the development of a Class A office space spanning 1,500m² (16,145.8ft²), which is dedicated to healthcare providers.
The new tenants at the expanded mall include Mango, Deichmann, New Yorker, Stay Fit Gym, CCC, Colin's, Sinsay, dm-drogerie markt, Noriel, Diverta, Gregory's, Cafeneaua Coffee Ritazza, World Class, and Happy Cinema. Two KFC restaurants, including a drive-through, were also added.
A new food concept was built to cater to changing consumer behaviour amid the Covid-19 pandemic. Most retailers operating within the food court have terraces, providing dining experience both outdoors and indoors.
Furthermore, a garden spanning more than 2,000m² (21,527ft²) was created in the outdoor area to accommodate food trucks, children's playgrounds, and recreational activities.
Parking at the mall was expanded to include 1,000 additional spaces, including dedicated spaces for employees, people with disabilities, and commercial operators.
The project also installed 22 charging stations for electric vehicles.
Sustainability features
The mall has been installed with a photovoltaic system to streamline energy usage and reduce carbon dioxide (CO₂) emissions.
The solar panels were installed on the rooftop and in the customer parking lot on carport-type structures. The panels are expected to reduce 360t of CO₂ emissions a year.
Retail, dining, and entertainment options
The shopping mall has several categories of retail including hypermarket, house and garden, consumer electronics, gifts and jewellery, health and beauty, apparel and footwear, pets, and services. It also houses entertainment spaces, as well as restaurants and cafes.
Some of the retail stores include Carrefour, Altex, Jysk, Pepco, LC Waikiki, Sport Vision and Leroy Merlin, OK Medical, Diris Optica Medicala, Xpressions Beauty Salon, Help Net, Bacania Gusturi Sibiene, Animax, Inmedio, Otto Broker, 5àsec, Arsis, Orange, Digi RCS & RDS, and Esenta Plant.
Intimate wear retailer Penti opened at the mall in May 2022.
Restaurants and cafes at the shopping mall include KFC, Uncle John, Dristor Kebap, Presto Pizza, Pasticceria Flavian Dobre, Nedelya, and Pizza Bonita.
Entertainment options include Basme cu Cai, live performance shows, Magic Casino, and the Karate Chitila sports club, which offers martial arts courses.
Contractors involved
Axa Trans Construct, a Romanian construction company, was awarded the construction contract for the shopping centre's expansion.