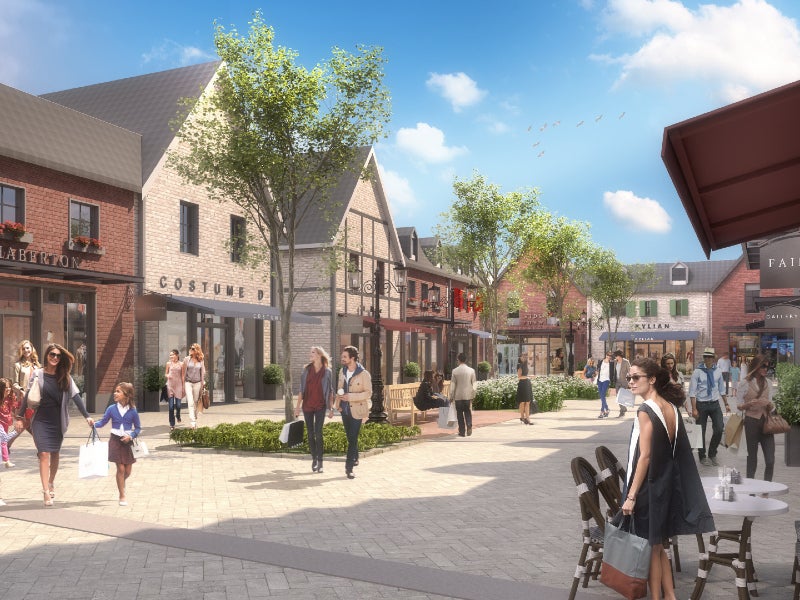 Located in Hautmont, France, Designer Outlet Hautmont will open its doors in 2023. Credit: Retail Outlet Shopping GmbH.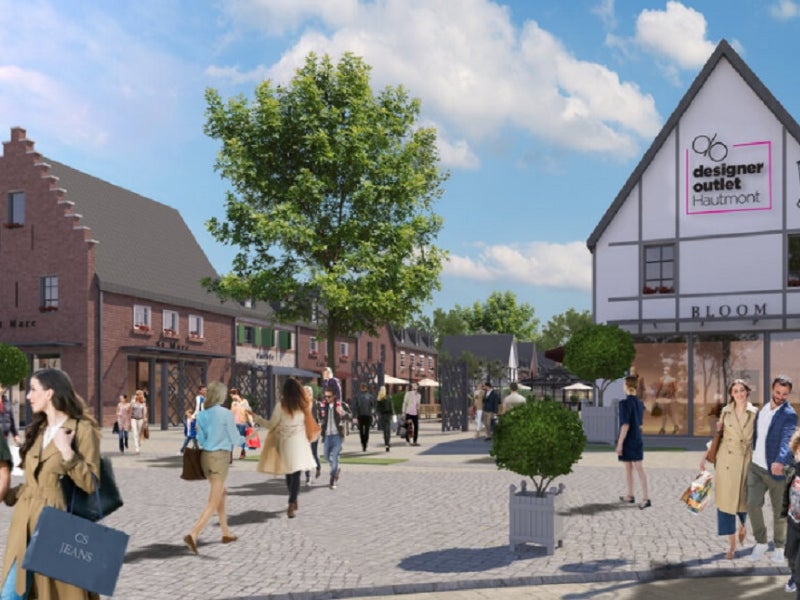 The shopping centre will house 120 brand stores comprising fashion, sports and lifestyle. Credit: Retail Outlet Shopping GmbH.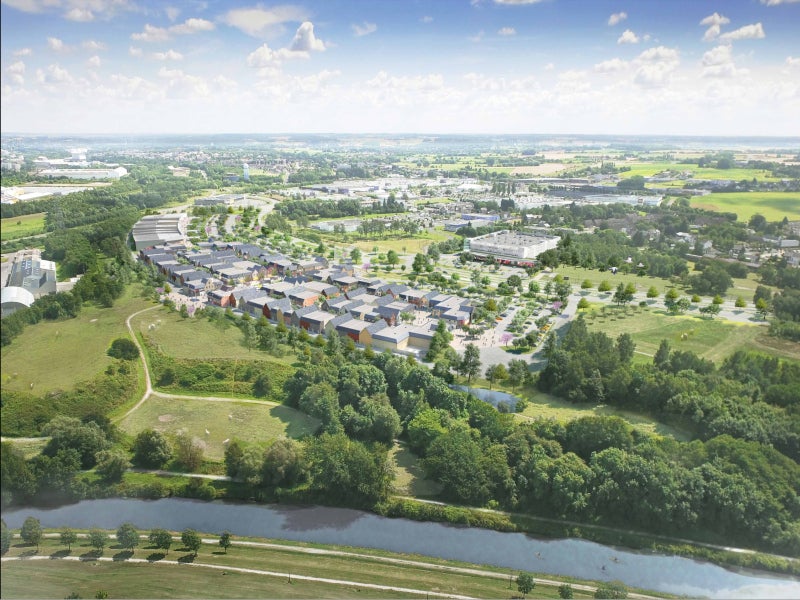 Fashion outlets will account for majority of the stores at Designer Outlet Hautmont. Credit: Retail Outlet Shopping GmbH.
Designer Outlet Hautmont is a new shopping and leisure destination, being developed in two phases, in Hautmont, Northern France, by ROS Retail Outlet Shopping, an Austria-based real estate development company, and JMP Expansion, a French real estate developer.
The construction work for the first phase of the project began in June 2021, with an investment of €80m ($95m). Scheduled for opening in 2023, the project will create 450 jobs in Northern France.
Location of Designer Outlet Hautmont
Designer Outlet Hautmont is being developed in Louvroil-Hautmont, which lies between the cities of Lille and Saint-Quentin, in France, and Charleroi and Brussels, in Belgium. Located 15 minutes from the Belgian border, the shopping centre lies adjacent to the national road N2, connecting Brussels with Paris and the D649/D936, which links southern Belgium with all the major cities in Northern France.
The outlet has a catchment of 9.1 million people within a 90-minute drive time, 61% of whom are Belgians with high purchasing power.
Designer Outlet Hautmont is also located near Auchan Val de Sambre, a commercial zone close to Maubeuge in Northern France, with approximately eight million customers, 35% of whom are Belgian.
Design and features of Designer Outlet Hautmont
The first phase of the Designer Outlet Hautmont will cover a gross lettable area of 21,000m² (approximately 2.26 million ft²). It will accommodate 120 brand stores, 80 of which will open in the first phase, and cover an area of 16,000m² (approximately 1.72 million ft²). The remaining 40 stores will be included in the second phase. The stores will feature fashion, sports, and lifestyle brands.
The shopping destination will also feature 4ha of space for leisure and nature activities. It is being developed with a large green leisure zone to serve as a healthy and sustainable lifestyle destination, to fulfil the growing customer demand for sustainable fashion, lifestyle, art, and leisure.
The architecture of the outlet is inspired by the industrial background of the region and has a Flemish influence. It reflects the French-Belgian cordiality through its contemporary art and decoration elements, along with the historical Franco-Belge comics, providing scope for future growth of tourism.
Facilities at Designer Outlet Hautmont
The shopping centre will adopt a balanced category and brand mix, according to the taste of both the French and Belgian regions. The fashion outlets will account for 49% of the stores and will be the main driver of the shopping centre. Sports and outdoor brands will account for 20%, shoes and accessories for 15%, home and lifestyle stores for 10%, and kids wear will account for 6% of the space at Hautmont.
The outlet will also feature a dedicated e-commerce platform powered by Wishibam, a fashion and beauty marketplace. The integrated e-commerce approach will focus on converting web visitors into shoppers online and onsite.
Dining at the shopping centre will be available at the La Place Food, which will include 12 cafes and restaurants, located close to the River Sambre, in the large green leisure zone.
The unique location of the green leisure zone will also offer several other attractions and facilities to its customers such as an educational farm, with animals, and an agriculture shop.
The designer outlet mall will offer a wide selection of leisure activities for the whole family, including sports parcours, a theatre, a hut village, a playground for kids, and a virtual reality (VR) entertainment with Dômes.
Other amenities at the shopping centre will include free Wi-Fi, ATMs, VIP parking, VIP club, gift cards, concierge, taxi lounge, taxi-boat service, tailoring services, baby buggies for rent, and 1,300 free parking spaces.
Sustainable features of Designer Outlet Hautmont
The designer shopping centre aims to achieve a Building Research Establishment Environmental Assessment Method (BREEAM) certification for sustainable buildings.
Hautmont is expected to harness solar energy, implement waste management and rainwater harvesting technologies, offer better accessibility, build bicycle paths, and include electric vehicle charging stations to achieve the benchmark for the certification.
Contractors involved
The Designer Outlet Hautmont is designed by the ROL architecture studio of Jerome and Elodie Rol while landscaping is by Resonance Urbanisme & Paysage, an urban planning and landscape agency, led by Aurelien Adam. Paris-based JR Architecte is the architect of the project.