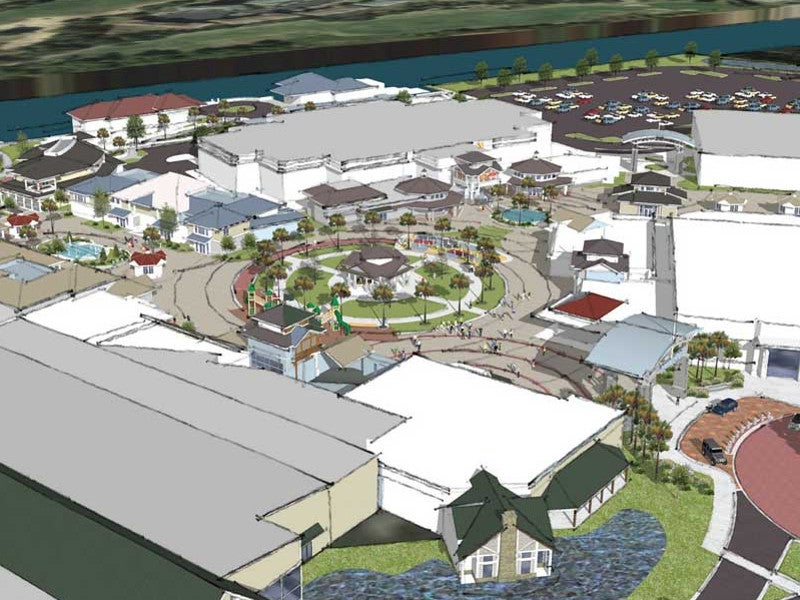 The District at Myrtle Beach involves the redevelopment of the Myrtle Beach mall in South Carolina, US. Credit: United Development Company.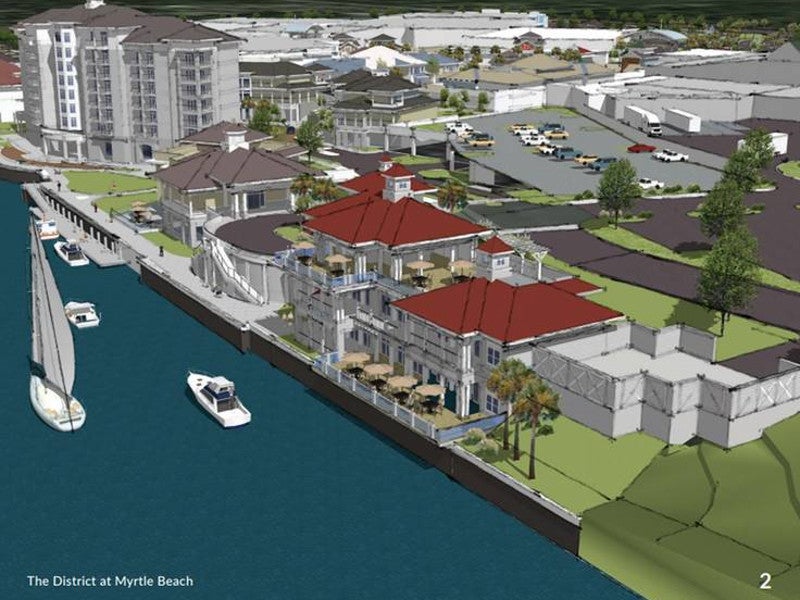 The project is being developed by United Development Company with an estimated investment between $140m to $150m. Credit: United Development Company.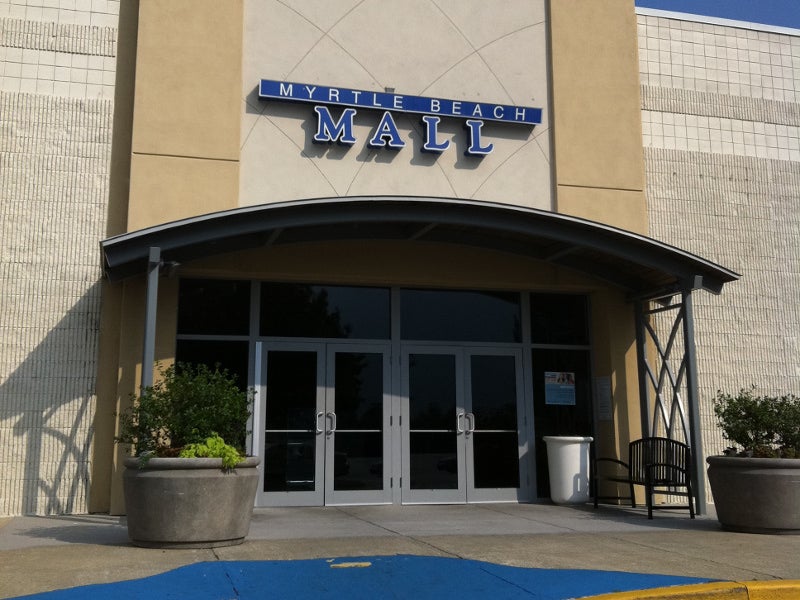 Myrtle Beach Mall offers a retail space of 520,000ft². Credit: Mike Kalasnik.
The District at Myrtle Beach is the redevelopment of Myrtle Beach Mall, located in South Carolina, US. Described as a hybrid shopping centre, the project will create new retail areas, clubs, waterfront restaurants, sports bars and a boutique hotel.
United Development Company is redeveloping the mall with an estimated investment of $150m.
Horry County Planning Commission approved the development plan in February 2019. Utility works are expected to begin by the end of 2019.
The District at Myrtle Beach location
The District at Myrtle Beach will be located along the Atlantic coast in Horry County, South Carolina, US.
Situated at 10177 North Kings Highway business corridor, it will be accessible via South Carolina highways 22 and 17.
Myrtle Beach is listed in TripAdvisor's Traveler's Choice Awards and ranked as the Best Beach in the US, as well as in `Top 10 Best in the World'.
The beach attracts approximately 17 million visitors a year and was declared an autism-friendly destination in 2016.
The District at Myrtle Beach Mall details
The District at Myrtle Beach will occupy 521,905ft² and include 25 new retail outlets around the existing JC Penny and Bass Pro shops, as well as a theatre.
"Myrtle Beach Mall is a 520,000ft² retail mall featuring 70 shops and restaurants."
New restaurants and stores set to be developed in open space will cost approximately $15m. The restaurants will have a gross floor area of 67,600ft². This project will also include constructing a 50,000ft² theatre with 2,504 seats.
The existing enclosed mall will be expanded to cover more than 30 acres and will feature tenants such as Belk, Ruby Tuesday, Bath & Body Works, GNC and AMC Theaters. The Bass Pro Shops will be expanded by 35%-45% and facilities for activities such as rock-climbing will be installed.
There will be eight parking zones on the site with 2,450 parking spaces.
The Restaurant District details
Four new restaurants spanning 10,583ft² and supported by piles will be developed at the Atlantic Intracoastal Waterway (AIWW), forming the Restaurant District.
A 20,556ft² boardwalk area will be constructed to house the shops, restaurants and a hotel. A designated area to host outdoor events near the waterfront will also be built.
Two floating docks will be linked to the boardwalk by a ramp and 46,980ft³ of rip-rap will be placed for bank stabilisation. The boardwalk will feature a lighthouse and gazebo. A promenade and garden will also be developed.
Myrtle Beach Mall background details
Myrtle Beach Mall is a 520,000ft² retail mall featuring 70 shops and restaurants. Opened in 1986, the mall was renovated by Colonial Properties Trust with an investment of $20.9m in 2004. Renovations included adding a Bass Pro Shops Outdoor World, redevelopment of the public spaces and remerchandising.
Peak Financial Partners and Misuma Holdings acquired the project for $45m in 2014.
The mall currently features stores such as Aeropostale, BELK, American Eagle, Books-A-Million, Kay Jewelers, Islamorada Fish Company Restaurant and Finishline. Other attractions include aquarium and wildlife displays.
It also features a 12-screen Carmike Cinema theatre with stadium seating and parking spaces for 3,233 vehicles.
Contractors involved
The conceptual plan for The District at Myrtle Beach was developed by The LandArt Company while DDC Engineering is responsible for project management.