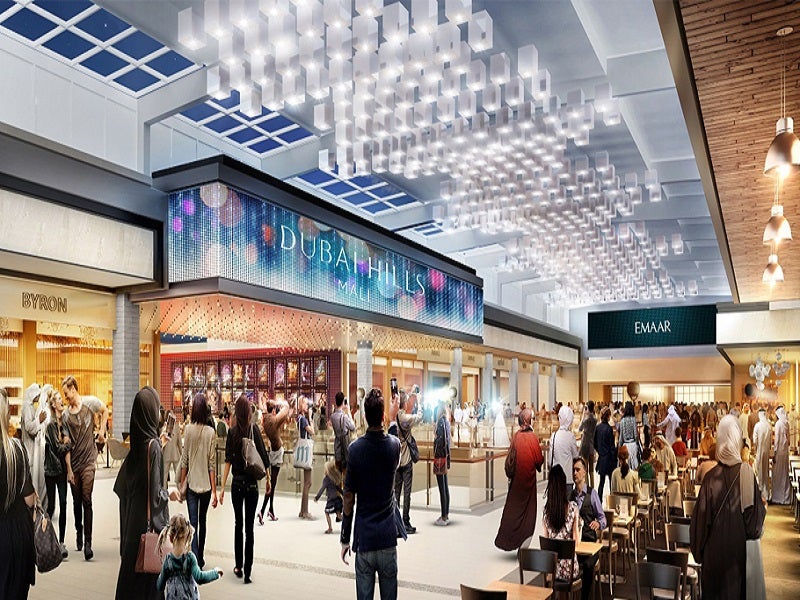 Dubai Hills Mall will become a key feature of the Dubai Hills Estate. Credit: EMAAR.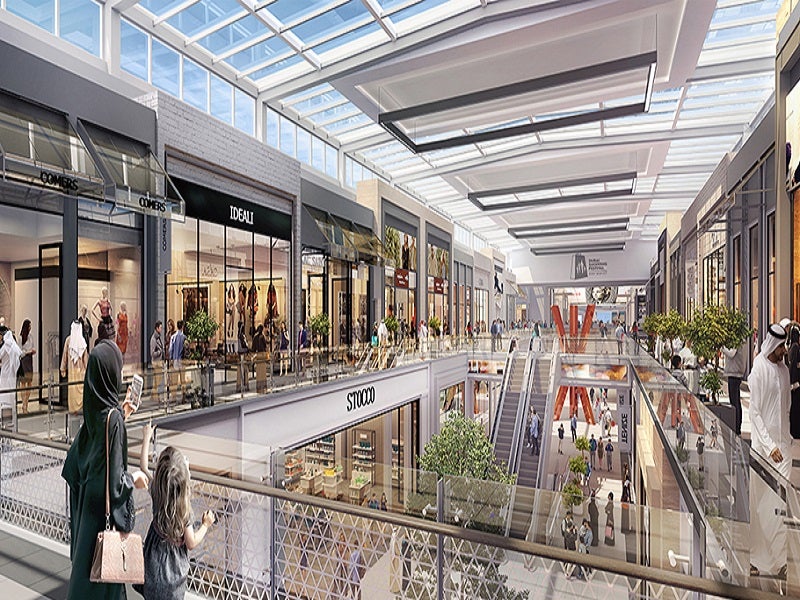 Dubai Hills Mall will include retail and entertainment spaces. Credit: EMAAR.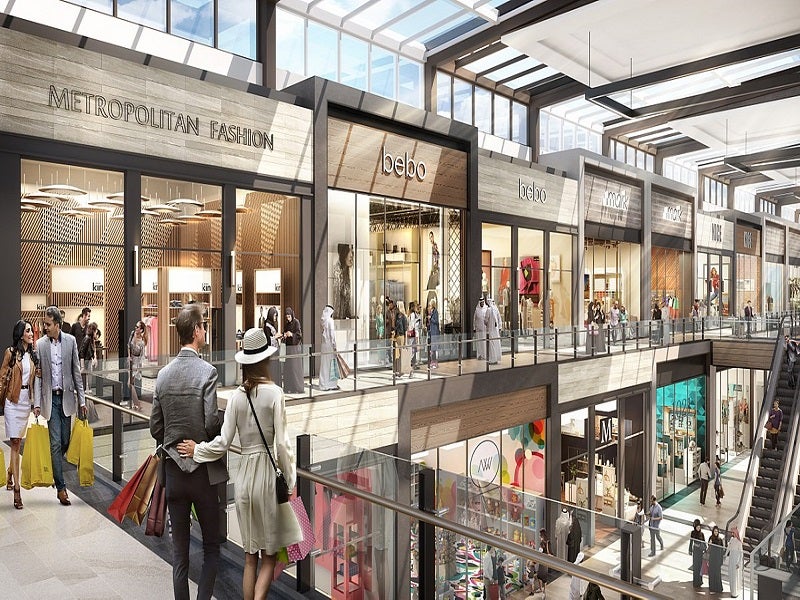 The shopping centre is expected to open in the fourth quarter of 2020. Credit: Alaaeldahshan.
Dubai Hills Mall is a mega shopping complex being developed by Emaar Properties, in Dubai Hills Estate, Dubai, UAE.
The investment in the new retail, entertainment, and leisure destination is estimated to be $400m.
Announced in August 2017, the Dubai Hills Mall project is expected to be completed by the fourth quarter of 2020.
The shopping centre will meet the needs of communities in nearby mixed-use and residential developments.
Dubai Hills Mall location
Dubai Hills Mall is located at the intersection of Al Khail Road and Umm Suqeim Street, within the Dubai Hills Estate.
The Dubai Hills Estate is an eleven million-metre-squared mega-development undertaken by a joint venture comprising Emaar and Meraas. The masterplanned community development is situated between Downtown Dubai and Dubai Marina and is part of the Mohammed Bin Rashid City.
The mall can be accessed from Emirates Hills, Arabian Ranches and nearby communities via Al Khail Road, Umm Suqeim Street, Sheikh Zayed Road and Mohammed bin Zayed Road. Visitors will have easy connectivity to the nearby Al Maktoum International Airport. The shopping centre will be connected to the public transport network and a dedicated link will be established to the Dubai Metro.
Dubai Hills Mall details
The Dubai Hills Mall will have approximately two million-feet-squared of gross leasable area, featuring more than 650 retail and F&B outlets spread over two floors.
"The Dubai Hills Estate is an eleven million-metre-squared mega-development undertaken by a joint venture comprising Emaar and Meraas."
It will include four family entertainment and leisure centres, an 18-screen rooftop cineplex, seven anchor retail stores, a hypermarket spanning across 6,000m², and an outdoor events area.
The mall's design incorporates a 'streets and squares' approach to resemble a traditional European shopping district. The architecture brings in the exterior streetscape through shopfront detailing, canopies, lighting and other features.
The mall features three separate plazas that provide spaces for dining, leisure activities and community events. A dining section called the Urban Market and a large skylight canopy will also be part of the mall.
The F&B options will include multiple restaurants and cafes. A clinic and spas will also be included in the retail and entertainment destination.
Dubai Hills Mall amenities and sustainability details
The property is being developed as a sustainable retail destination. Car parking and rooftop shades with photovoltaic cells are being installed at the mall to provide protection from the sun and harness solar energy. The mall is expected to generate approximately 6.5MW power annually, which will be fed to the Dubai Electricity and Water Authority grid.
The rooftop installation will include a nominal capacity of 4MW, while the carpark shade structure will produce 2.5MW of power. The solar PV system will deliver energy savings worth AED120m ($32.6m) over a period of 25 years.
The mall will have a multi-storey car park facility, which will include a lower ground floor, six floors and a roof to accommodate more than 7,000 vehicles.
Contractors involved
Construction company ALEC is the main contractor for the project, while ALEC Energy was contracted to design, engineer, procure, build, operate and maintain the PV project. JinkoSolar will supply the PV modules, while Huawei will supply the inverter systems.
CallisonRTKL developed the master plan for the project. Other contractors that supported the design and architecture include Alef and JP Infinity.
Flowconme received a contract to provide chilled water and plumbing valves. Effisus was responsible for the installation of its Ecofaçade Membranes and Bond FT solutions.
Kone was contracted to supply 66 elevators, 88 escalators, and two inclined autowalks.
Mimar Models developed the architectural model for the project. Arma-Elektropanç was awarded a contract to perform mechanical, electrical and plumbing works. Subcontractors for the mall development include Polypipe Middle East and Sanraks.