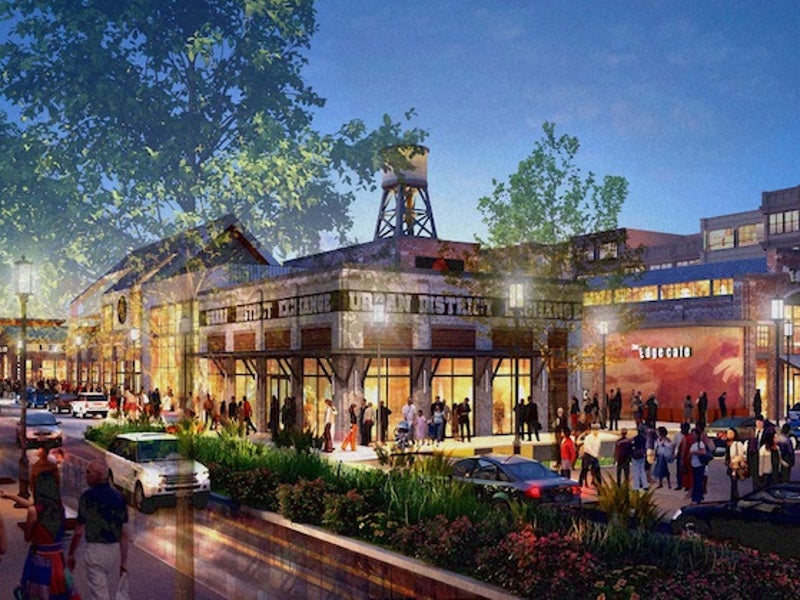 Easton Town Centre, a mixed-use shopping centre located in Columbus, Ohio, US, is being expanded significantly with an estimated investment of $500m.
The shopping centre is developed and operated by L Brands, Steiner + Associates and The Georgetown Company.
Construction works for the expansion project began in December 2018 and are expected to be completed in 2022.
Easton Town Centre expansion details
The Easton Town Centre will be expanded by 16 acres to add local and international retailers, restaurants, entertainment facilities and public spaces. The expansion will also include site, roadway, and utility infrastructure works.
The existing Easton Town Centre will be connected to the newly expanded area by extending Worth Avenue and adding Merchants Row. It will feature vibrant streetscapes, along with new shopping and dining venues, which enhance the visitor experience.
"Construction works for the expansion project began in December 2018 and are expected to be completed in 2022."
The new retailers who will be part of the expanded shopping centre include Filson, Indochino, Marine Layer, UNTUCKit, Zara, La Senza, Lilly Pulitzer Abercrombie kids, Cellairis, Swarovski, Lovesac, and LUSH.
The expanded shopping centre will also include a public green expansion known as The Yard, which will host live music and entertainment events. It will also have new eateries, shops, and entertainment venues.
New dining and entertainment avenues
The dining and entertainment additions will include Café Zupas, DAVIDsTEA, IT'SUGAR, Hot Chicken Takeover, and LEGOLAND Discovery Centre.
Co-founded by Dr Andrew Weil, True Food Kitchen will be built in 6,000ft² and opened in 2020. It is a fast-casual chain, which will offer fresh, nutrient-rich vegetarian, vegan and gluten-free options.
The expansion project will also include demolition of Urban Hearth, an industrial building, in order to create space for breweries, restaurants, and entertainment activities.
Parking space expansion at Easton Town Centre
The Easton Town Centre expansion project will add two new parking levels to the existing parking garage of the shopping centre.
A new 358,246ft² six-level Easton Mid-Town parking garage will be built with an estimated investment of $20m. The above-grade, post-tensioned concrete garage will have the capacity to accommodate 939 vehicles.
A total of 1,500 parking spaces will be added to the Easton Town Centre under the expansion.
Other expansion details
The Easton Town Centre expansion project will also include the construction of a 136-room Aloft Hotel, an upscale service brand by Marriott.
To be opened in 2020, the hotel will feature meeting and event space, a 7,500ft² restaurant, fitness centre and swimming pool.
Restoration Hardware will also be a part of the town centre, occupying 40,000ft² of space and featuring a rooftop park and café.
Contractors involved
Corna Kokosing is responsible for the construction of the new parking garage.
Details of the existing Easton Town Centre
Located near the I-270, Easton Town Centre is easily accessible from the airport and Downtown Columbus. It is spread across 1,300 acres, in which retail space occupies approximately 360,000m² (36ha).
The shopping centre was initially opened in 1999 and received Innovative Design and Construction of a New Project award by the International Council of Shopping Centre (ICSC) in the same year.
It generates approximately $1bn in annual sales and features pedestrian-friendly open-air town squares, fountains and parks. In 2017, the town centre underwent a $26m renovation of the station building, including physical and aesthetic upgrades.
The existing retailers at the town centre include Tiffany & Co, Louis Vuitton, Michael Kors, Vineyard Vines, Burberry, Free People, Kate Spade, Coach, Apple, Crate & Barrel, and Barnes & Noble.