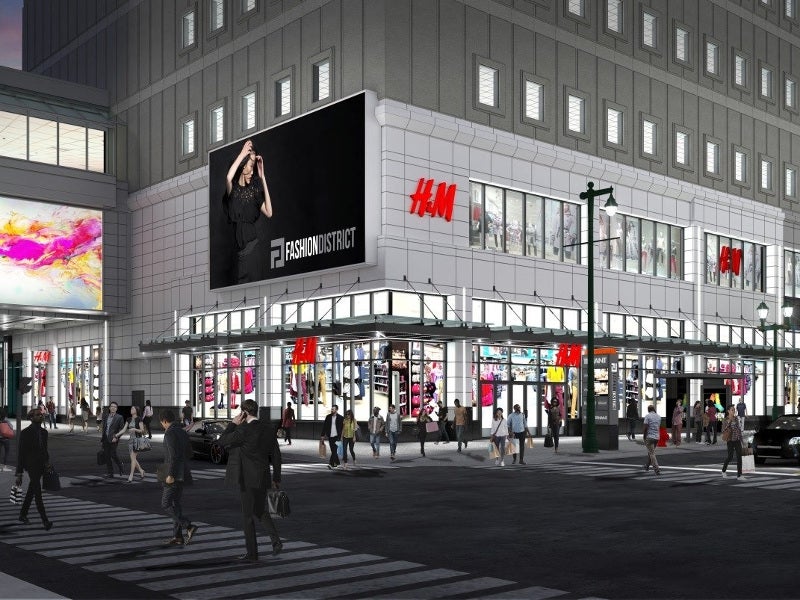 Fashion District Philadelphia is a retail and entertainment destination being developed in Philadelphia, US. Image courtesy of Fashion District Philadelphia.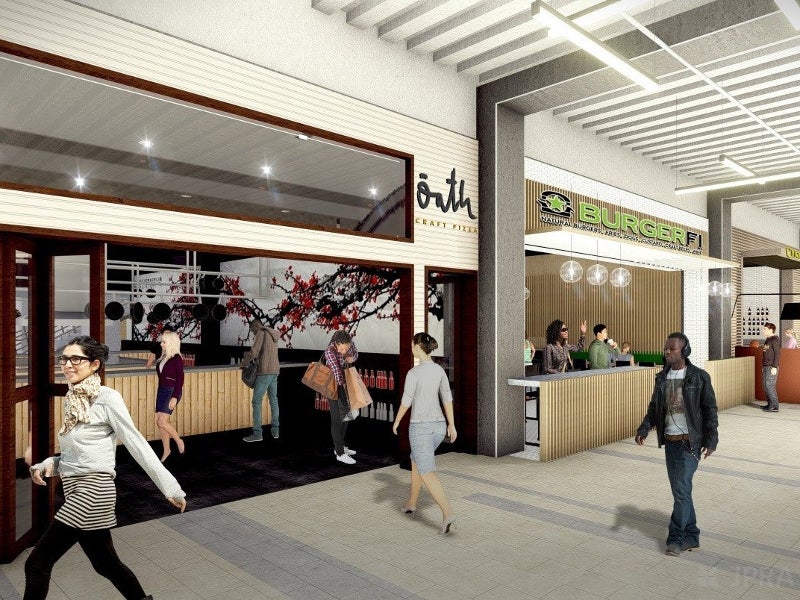 The 1.5 million ft² Fashion District will feature 125 stores. Image courtesy of Fashion District Philadelphia.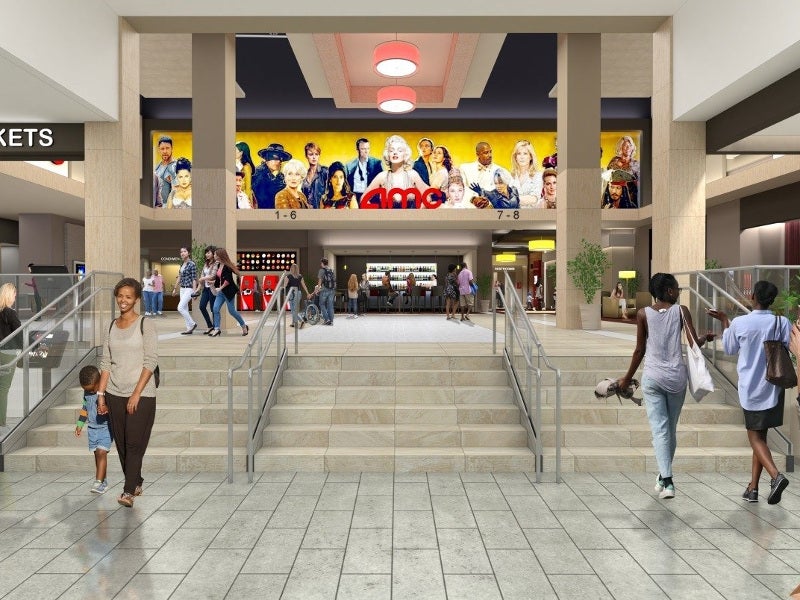 The Gallery Mall is being renovated and rebranded as Fashion District. Image courtesy of Fashion District Philadelphia.
Inaugurated in September 2019, Fashion District Philadelphia was developed by a joint venture of Macerich and Pennsylvania Real Estate Investment Trust (PREIT). Credit: PREIT.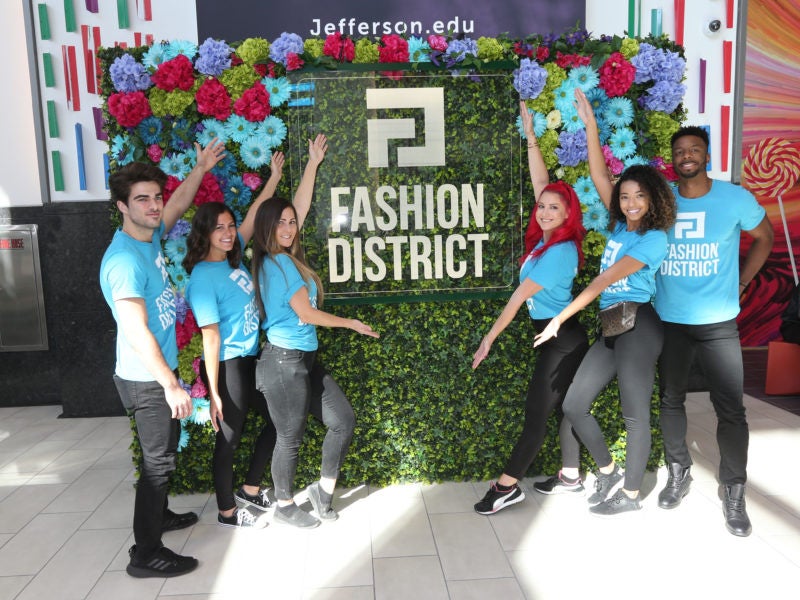 The shopping mall promotes art by collaborating with several local artists. Credit: PREIT.
Fashion District Philadelphia is a retail and entertainment destination located in Philadelphia, US.
Inaugurated in September 2019, the mall includes flagship stores, and dining and entertainment options, as well as a state-of-the-art cinema. Approximately 156,000 customers visited Fashion District within the first four days of its opening.
The property was developed by a joint venture of Macerich and Pennsylvania Real Estate Investment Trust (PREIT).
The project received public funding from different sources and participation from minority, women-owned, and disadvantaged businesses enterprises (MWDBE).
Fashion District Philadelphia location
Fashion District Philadelphia is located at 901 Market Street in the Center City, in downtown Philadelphia.
The mall is within close proximity to the city's historic district and Reading terminal market, and the Pennsylvania Convention Centre.
Southeastern Pennsylvania Transportation Authority's (SEPTA) Jefferson station situated nearby provides easy access to the visitors of the mall.
Fashion District Philadelphia design details
The project was developed in two phases and included the redevelopment of Philadelphia's Gallery Mall, and its rebranding as Fashion District. The renovation was carried out in phases to allow stores to remain open throughout the development.
The reconfiguration of the four-decade-old Gallery Mall created accessible storefronts, sidewalk cafes, a new streetscape, digital signage, and graphics. The mall has a gross leasable area of 1.5 million ft² and features 125 new stores across three-block corridors.
All the structural frames of the building were renovated to provide more open space.
Retail options at the mall
The mall's tenants include retailers such as Polo Ralph Lauren, H&M, Forever 21, Zumiez, Asics, Zalesand, and Guess, among others.
Some of the retail options at the shopping mall include Aeropostale, Armani Exchange, American Eagle/Aerie, Asics, Bella Shoes, Burlington, Century 21, Clair de Lune, Columbia, Creative Silver, DSW, Eddie Bauer, Express Factory, Forever 21, Francesca's, Guess Factory, H&M, Hollister, Journeys, Justice, Levi's, Nike, Pandora, Perfect Foto, Samsonite, Skechers, Spencer's, Sunglass Hut, Torrid, ULTA, The Vision, Wills Eye Wear, Windsor, YOYOSO, Zales, and Zumiez.
Specialty stores include American Shaman, As Seen on TV, Boost Mobile, CXI Currency Exchange, GameStop, Safe Talk, T-Mobile, and Talk 'N Fix.
Features and attractions at Fashion District
The mall offers unique dining concepts, including fast casual, quick bites, and live entertainment.
City Winery is the key highlight for dining options and provides a culinary and cultural wine experience to visitors, along with concerts, food and wine classes, private events, and fine dining.
Other eateries at the mall include Dallas BBQ, Market Eats, Chickie's & Pete's, Chick-fil-A, and Oath Pizza.
The entire third floor of the mall offers entertainment options, including AMC Theatres, which feature in-theatre dining, reclining seats, and a bar.
In order to promote art in the community, the mall partnered with Philadelphia Redevelopment Authority's Percent for Art project to display art installations worth $1m throughout the property. It also includes a $100,000 philanthropic commitment, a three-year agreement with non-profit programmes, and the creation of Uniquely Philly.
The mall also partnered with Conrad Benner, a Philadelphia street art blog curator, and founder Conrad Benner, to curate a flexible mural exhibition featuring the work of eleven artists from the city. The new murals are available on the Concourse level.
The shopping centre includes REC Philly, a 10,000ft² co-working space founded and supported by the city's creative community. The new facility houses recording studios, visual labs, a podcast studio, rehearsal spaces, production rooms, meditation rooms, private conference rooms, and a creative co-working and 200-person event space.
Industrious at the mall also offers a state-of-the-art 47,000ft co-working facility.
Fashion District Philadelphia construction and renovation
The first phase of construction involved interior demolition and the mechanical and electrical enabling work of the Gallery Mall. New elevators and escalators were installed to modernise the facilities.
Phase two included the structural demolition of certain areas and extensive modifications to the interior and exterior of the building. A new glass entrance structure was constructed at the street level at the north-west corner of 9th and Market Streets.
The modifications included upgraded floors, exterior façade and lighting, as well as renovations to the food court and removal or replacement of members and frames for new floors.
Structural design for supporting new exterior wall systems and interior stairs was also undertaken. The renovation also involved additions to the mechanical, plumbing, and fire protection systems. Upgraded HVAC and electrical systems improve power efficiency.
Contractors involved
JPRA Architects was appointed as the architect for the project. A joint venture of Skanska and Shoemaker Construction Company was contracted to provide pre-construction and construction management.
The contract for structural engineering was awarded to Keast and Hood while Wick Fisher White provided mechanical, electrical, and plumbing (MEP) services.
Superior Scaffold Services carried out the scaffolding work around the building.