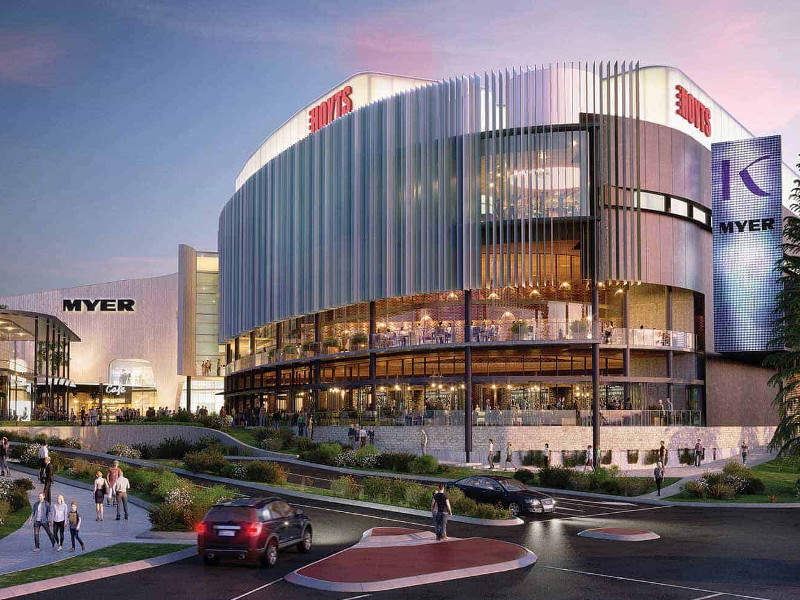 The Karrinyup shopping centre is being redeveloped to meet the growing needs of contemporary customers. Image courtesy of Rowe Group.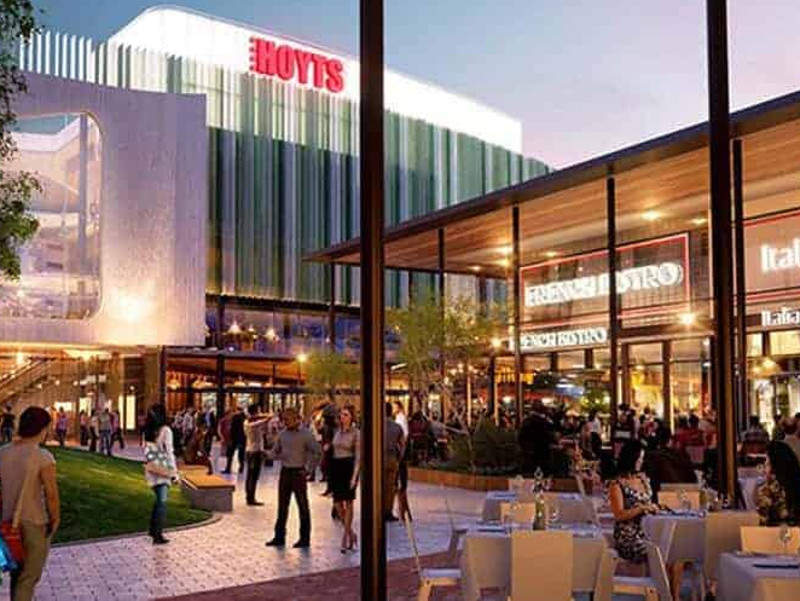 The redeveloped Karrinyup shopping centre will include a ten-screen Hoyts cinema. Image courtesy of Rowe Group.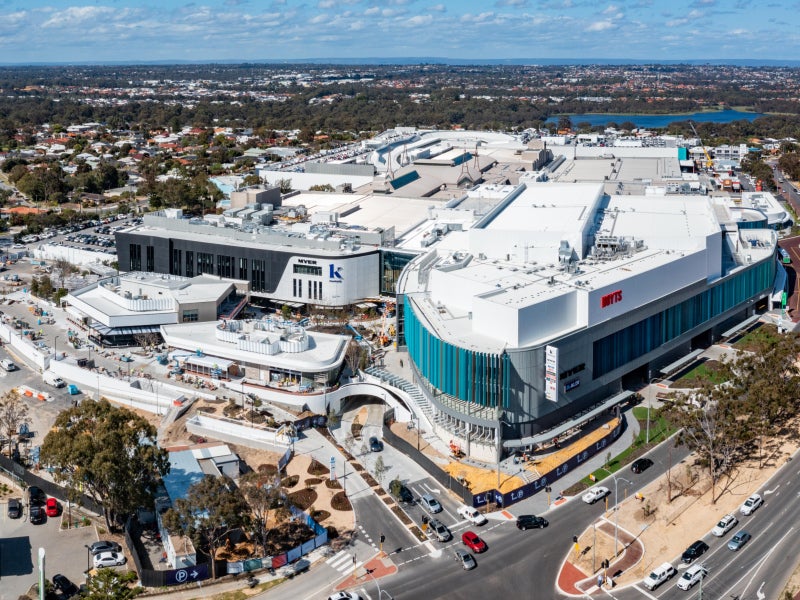 The A$800m ($577m) investment has doubled the size of the shopping centre. Credit: AMP Capital Investors Limited.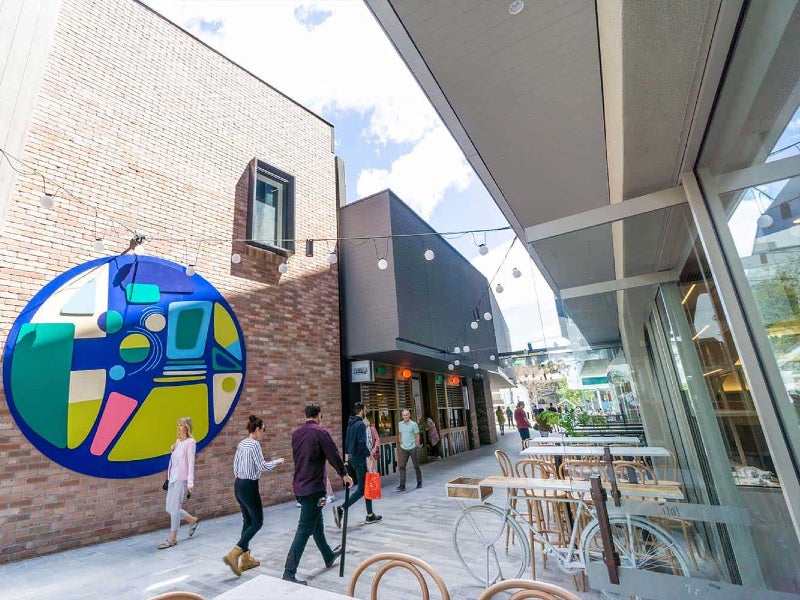 The redeveloped shopping centre now has 290 stores ranging from designer brand outlets to, hypermarkets. Credit: Proven Project Management.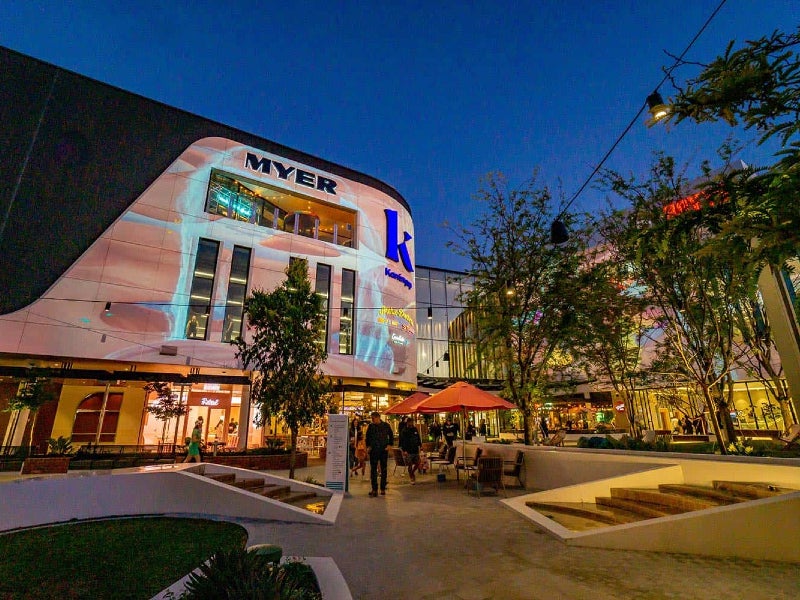 The project is a mixed-use redevelopment, which also includes residences. Credit: Proven Project Management.
Developed by AMP Capital, the Karrinyup shopping centre has more than 290 stores.
The Karrinyup shopping centre in Karrinyup, Western Australia, was redeveloped with an investment of A$800m ($577m).
The redeveloped shopping centre serves as a mixed utility area that includes residential, retail, and commercial elements. Construction on the project began in November 2018, and was completed in October 2021. The project was developed by AMP Capital.
The shopping centre redevelopment project supported 2,500 jobs during the construction phase. It is also expected to generate an additional 2,500 new jobs in sales and management.
Karrinyup shopping centre redevelopment purpose and details
Karrinyup is an area that connects the coast to the city, or the outskirts to the city centre. It was originally built in 1973, and has been expanded over the years to cover two floors over a 13.6 hectare site. Earlier, the shopping centre hosted more than 180 speciality stores, including David Jones, Woolworths, and Big W.
The redevelopment project doubled the area of the mall from 59,874m² (644,478.37ft²) to 109,000m² (1.17 million ft²). The new shopping centre is expected to accelerate the growth of the retail sector in  Western Australia by meeting the requirements of contemporary customers.
It created a high-quality retail destination, offering a customised and seamless shopping experience.
Facilities and amenities
The redeveloped Karrinyup mall features 290 stores of varying formats such as hypermarkets, designer brand outlets, and large-format retail outlets stores for international brands. The newly developed centre also hosts food and beverage stalls, alfresco dining facilities, and a large piazza and main street.
Retailers at the shopping centre include Adidas, Aje, Angus & Coote, Assembly Label, Archie Brothers Cirque Electriq, Bec + Bridge, Blackbox Jewellers, Big W, Caasi Boutique, Café Collective, Calvin Klein, City Beach, Coach, Connor, Cotton On, Dangerfield, David Jones, Factorie, Forever New, H&M, Holey Moley, HOYTS Cinemas, Jacqui E, Jay Jays, and JD Sports. Other retail stores include Jeanswest, Juno Kids, Just Jeans, Mazzucchelli's, Michael Kors, Mimco, Morrison, Myer, Nike, Pinnacle Jewellers, Politix, Polo Ralph Lauren, Skechers, Sportsgirl, Strandbags, STRIKE Bowling, Supre, Swarovski, Tommy Hilfiger, Viktoria & Woods, Witchery, and ZARA.
Dining options at Karrinyup include 3 Pandas' Noodle & Dumpling House, Arirang Korean BBQ, Baguette Me Not, Bakers Delight, Baolicious, Barrett's Bakery, Billy Van Creamy, Boost Juice, Café Stockholm, CAFFN8, Capricho, Chaffic, Chatime, China Bar, Chinese Canton, and Coffea Fine Espresso. Food stores also include Eat Drink Raw, Geláre, Gourmet Republik, Grafton St., Graze & Tipple, Great British Chippy, Health Freak Café, Hungry Jacks, Jamaica Blue, KFC, Little Bites, Little Laika, Muffin Break, Nespresso, Origin Kebabs, Sushi Gin, Thali Contemporary Indian, and Thuggs Fried Chicken and Burgers.
Outlets at the mall also include Alter It, ANZ, Australia Post, Bankwest, Commonwealth Bank, Concierge, EyeQ Optometrists, Flight Centre, HBF, Laubman & Pank, LookSmart Alterations, Medibank Private, Mike's Multi Service, National Australia Bank, OPSM, Quality Drycleaning, Travelex, and Westpac.
The centre hosts leisure, lifestyle, and entertainment facilities such as a state-of-the-art ten-screen Hoyts cinema. It also features children-friendly and family-friendly community spaces, play areas, and green open spaces for relaxing.
The shopping centre area includes several entry points and 4,660 parking spaces. It is designed to improve public transport services and accessibility for pedestrians and cyclists.
The eastern side of the redevelopment work will include 94 high-end residential apartments. The residences are being built with an investment of A$100m ($75.15m). AMP also received  approval for the western side residential development, which will include 270 homes and commercial tenancies, to be constructed across three buildings in two stages.
Key players involved
Multiplex was contracted to build the new shopping complex, while Hames Sharley, and Taylor Robinson Chaney Broderick are the lead architects.
Pritchard Francis provided civil and structural works at the redevelopment project. It provided analysis to create large, column-free spaces throughout the centre and design connection points between the existing structure and the new redevelopment.
Seedesign Studio was awarded the contract to design high-quality open spaces for the shopping centre redevelopment project in September 2018.
Gabriels Hearne Farrell provided architectural acoustics services. Proven Project Management and Rowe Group prepared the activity plans and development applications for the project.
BCA Consultants was selected to provide consultancy services for fire and hydraulics for the project, while BEST Consultants provided consultancy services for the project's electrical works.
Steens Gray & Kelly provided mechanical services for the project, while building surveying services were provided by Resolve Group. Herring Storer, an Australian company, supported the project by providing acoustics consultancy services, while Inhabit, a design-led consultancy company, was contracted for facade services.
Cubic supported the project through installations and mall finishes. It installed amenities, conical skylights, dining terrace, shopfront bulkhead substrate, specialist mesh finish for skylights, bulkheads, and ceiling coffers.
Marketing commentary on the retail industry in Western Australia
Western Australia is one of the biggest economic growth centres for Australia, with the retail industry playing a major role in the development. The annual retail turnover of the region was $33.5bn in 2015. The retail industry creates employment for more than 130,000 workers in the region.
As Western Australia's capital city, Perth is one of the fastest-growing cities in the region. Its central business district enjoys the presence of high-end international retailers such as H&M, Jamie's Italian, Victoria's Secret, PapaRich, Zara, Brotzeit, Topshop, and Williams-Sonoma.
The city is undergoing retail expansions of more than 200,000m² of new retail space, worth A$1.6bn ($1.15bn). Apart from the Karrinyup shopping centre redevelopment, some of the other developments include the Garden City Shopping Centre, Elizabeth Quay, Perth Cultural Centre, and Westfield Innaloo shopping centre.