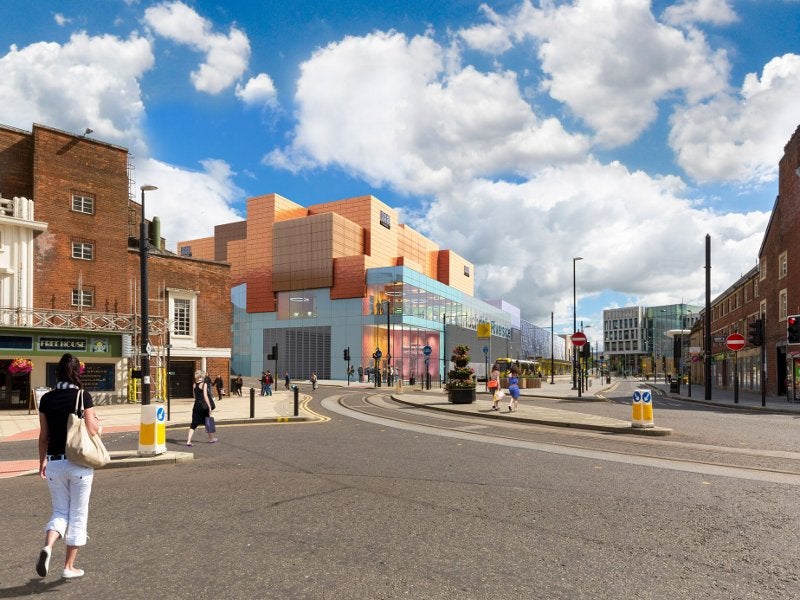 Rochdale Riverside will be a new retail and leisure district located in the middle of Rochdale Town Centre, England. Image courtesy of Rochdale Riverside.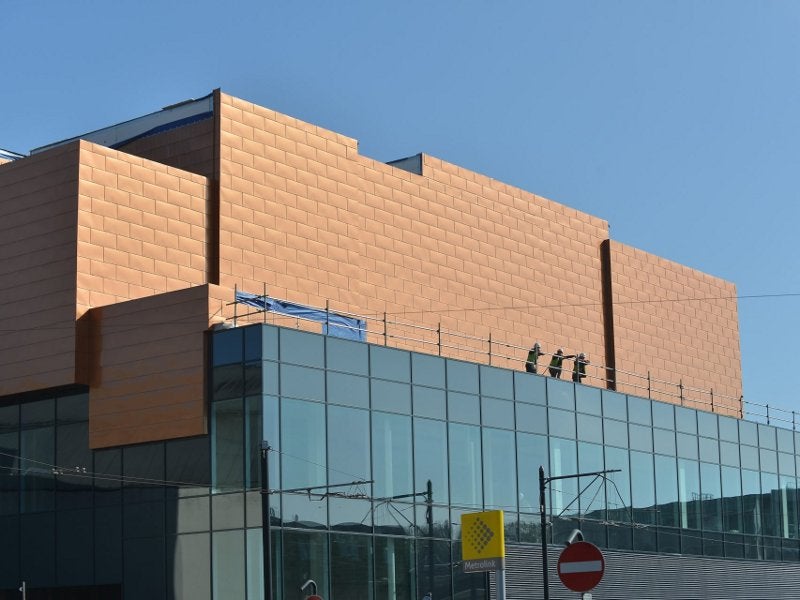 H&M will occupy a 22,500ft² space across two floors. Image courtesy of Rochdale Riverside.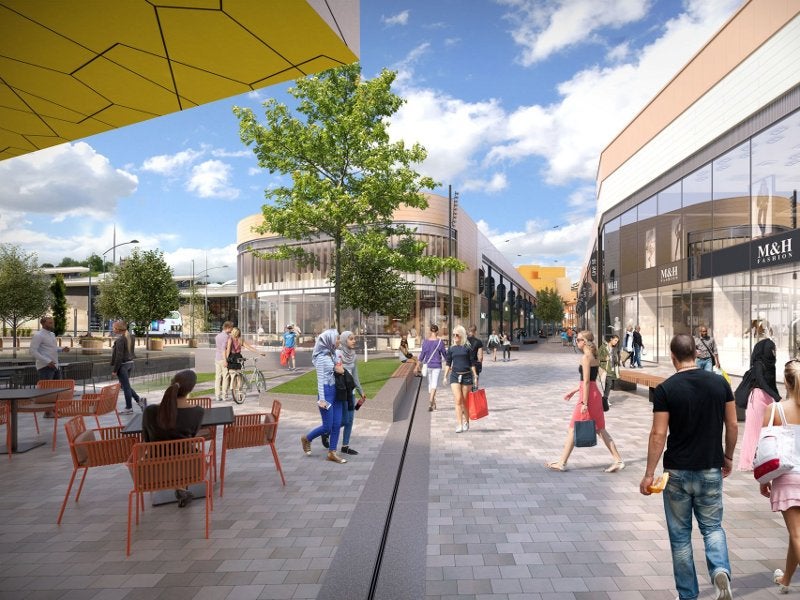 The total estimated cost of the project is £80m. Image courtesy of Rochdale Riverside.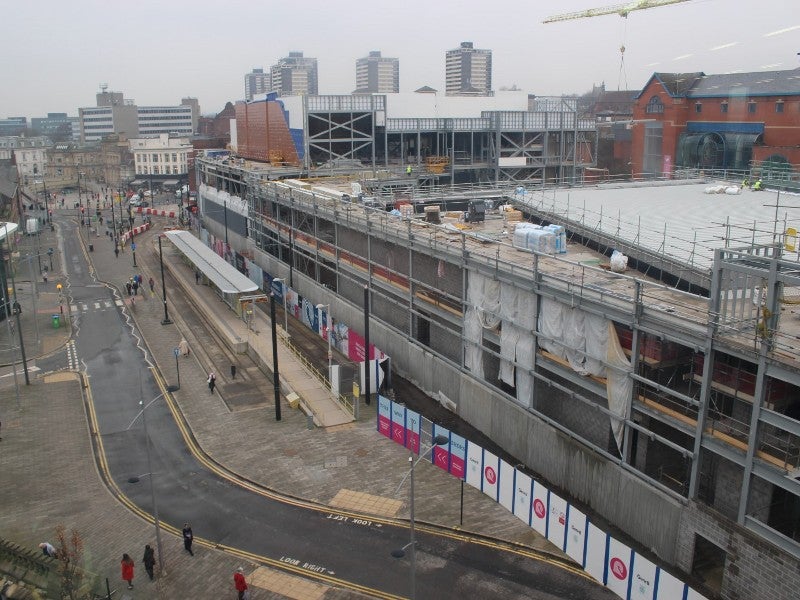 The shopping complex will feature six-screen Reel cinema. Image courtesy of Longworth.
Rochdale Riverside is a new retail and leisure district being developed in Rochdale town centre in the UK.
The shopping centre will enhance the retail offerings in the existing town centre, upon completion.
A joint venture of Genr8 and Kajima is developing the retail complex in partnership with the Rochdale Borough Council.
The project is part of the £250m ($313m) Rochdale town centre regeneration programme, which is aimed at improving the local heritage.
The Rochdale Riverside development plan was approved in April 2017. Construction works were commenced in March 2018 while completion is scheduled for June 2020. The shopping centre benefits from a growing commuter population in Rochdale and Greater Manchester Spatial Framework.
It will benefit from approximately one million shoppers, 12,000 nearby homes and more than 8,000 businesses operating in Rochdale. The project is anticipated to create over 250 jobs during construction and up to 1,000 permanent jobs upon completion.
Rochdale Riverside location
Rochdale Riverside is located next to the new Metrolink tram station and a new transport interchange.
It is situated at the centre of the Northern Powerhouse area and is well-connected with Manchester and Leeds through the M62 motorway. The site is in close proximity to Manchester Victoria, Manchester Airport and Leeds Central.
Rochdale Riverside design and features
Rochdale Riverside will be a three-storey building with 150,000ft² of retail space and 60,000ft² of leisure space, housing up to 24 retail and leisure units ranging between 1,000ft² and 20,000ft².
The shopping complex will also feature a six-screen Reel cinema on the third floor and a multi-storey car park with 520 parking spaces.
Swedish retail company H&M will occupy a 22,500ft² space across two floors over a ten-year lease scheme. Other retailers, including Boots, JD Sports, M&S, and River Island will also have stores in the shopping centre.
The retail and leisure development will be surrounded by an attractive public area and feature a complimenting leisure anchor. It will also feature a central pedestrian street style.
Retail outlets and restaurants will offer double-height accommodation with an option for full cover mezzanines. It will also have fully glazed shopfronts with signage elements.
The roofing systems of Rochdale Riverside are made of different materials such as Danosa Duratec hot melt, Euroclad elite 3, and SIG Hydrostop AH25 liquid waterproofing.
Construction
The ground remediation and piling works have been completed over the entire site area.
The steel frame for the Reel Cinema was installed in late-2018. Roofing, cladding, curtain walling, blockwork, and glazing works are being performed at the Leisure block. The south retail block is undergoing floor construction, roofing, and blockwork.
The foundation works are currently being carried out, which will be followed by the steel erection. A new service road, including diversions, will also be built as part of the project, which will lead to the permanent closure of Bailie and Milton streets.
Financing
Genr8 Developments and Rochdale Borough Council secured £80m ($113m) in funding from M&G Investments for the construction of Rochdale Riverside in January 2018.
M&G agreed on a 250-year lease on the site and will grant a 35-year sublease back to the Council, upon completion of the town centre.
Key players involved
Genr8 Developments awarded a £39m contract to Wilmott Dixon for the construction of Rochdale Riverside in April 2018.
TP Bennett Architects is the designer of the Rochdale Riverside shopping centre while Willmott Dixon appointed Longworth as the roofing and cladding contractor for installing Euramax shingles.
CPUK C&R carried out all remediation works and environmental monitoring across the site. Cara Brickwork has received an £850,000 ($1.1m) masonry package on Riverside Rochdale from Willmott Dixon.