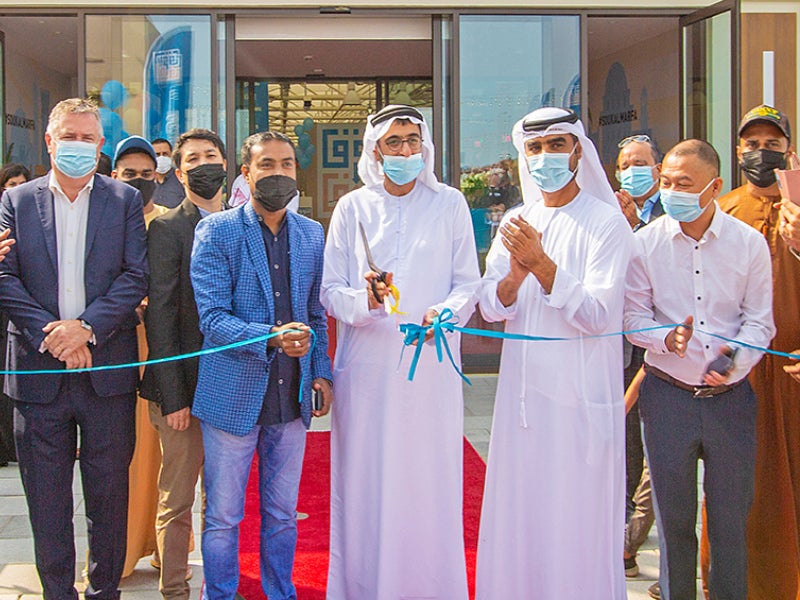 Inaugurated in August 2021, Souk Al Marfa is a wholesale and retail hub located at Deira Islands in Dubai, UAE. Credit: Nakheel.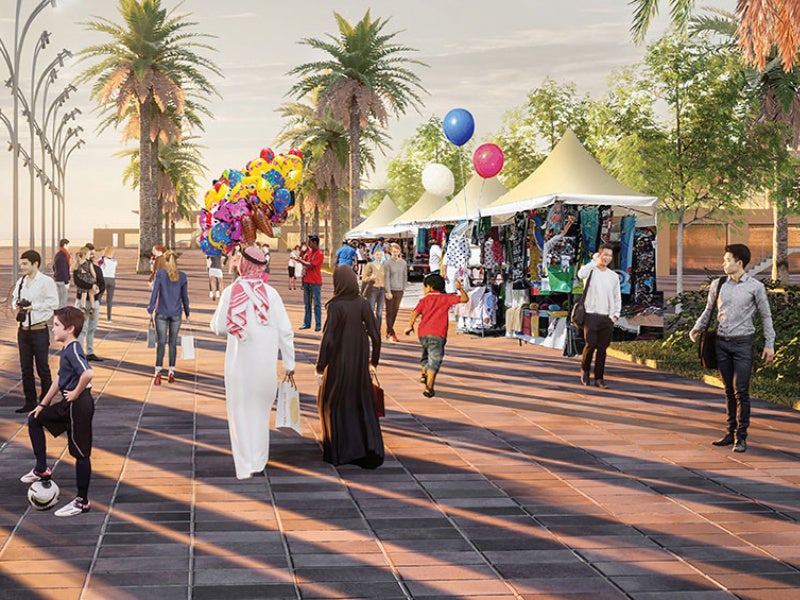 Visitors can purchase products ranging from fashion, handicraft and groceries, to spices and electronics. Credit: Nakheel.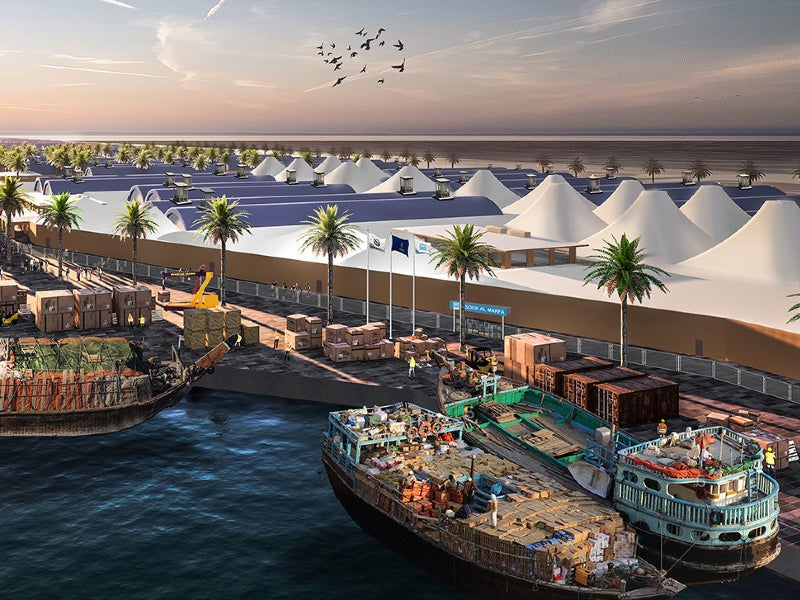 Souk Al Marfa is divided into four villages, spread across 360,000m². Credit: Nakheel.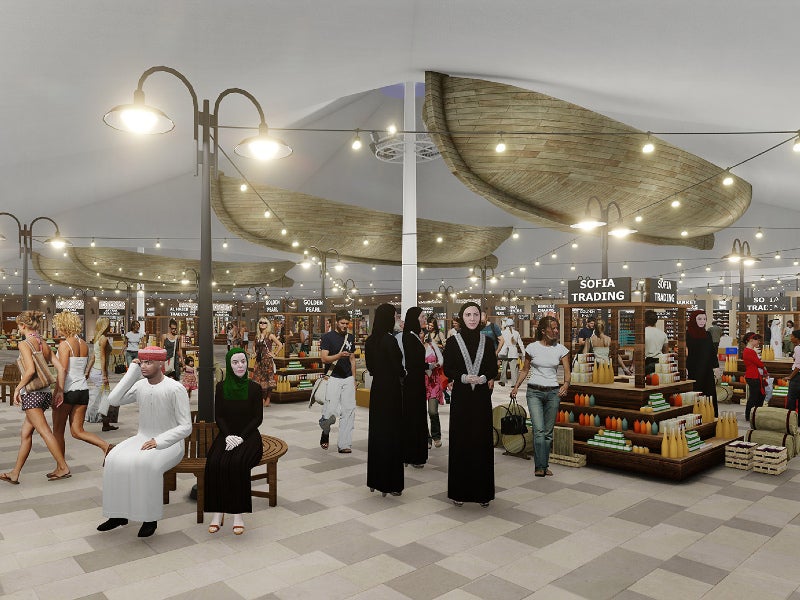 The new souk in Dubai is located in proximity to Jebel Ali and Saeed ports, enabling ease of logistics. Credit: Nakheel.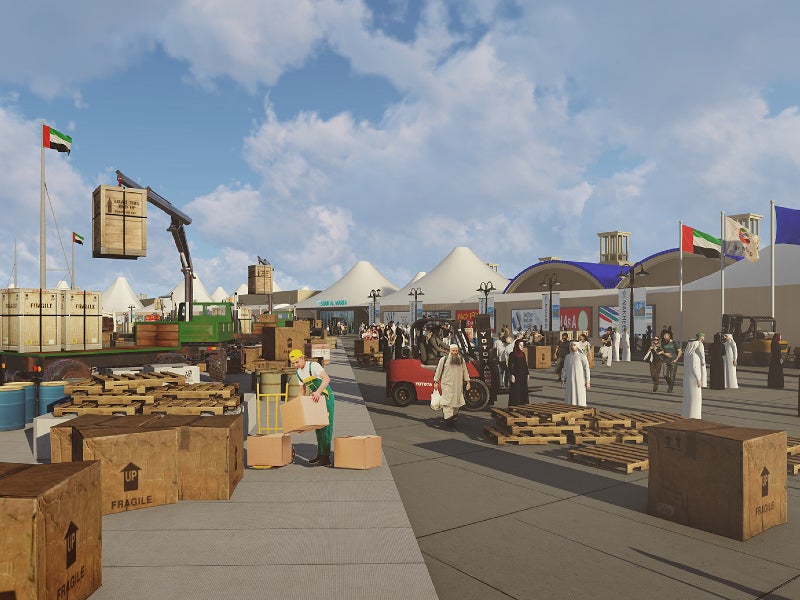 The marketplace offers several benefits to business owners, including ease of doing business. Credit: Nakheel.
The trading hub provides access to key markets in the region. Credit: Nakheel.
Souk Al Marfa is a new waterfront marketplace located at Deira Islands, Dubai, in the United Arab Emirates (UAE). It is being developed by Nakheel, a real estate project developer based in Dubai, and DP World, a multi-national logistics company.
Souk Al Marfa is expected to become the UAE's largest wholesale marketplace and waterfront destination, once fully operational. The first phase of the trading destination with 400 stores was opened to the public in August 2021. It will welcome 1,000 additional stores in the village in the coming weeks.
The indoor marketplace, or souk, will include a wide variety of shopping options in different formats and sizes, including small kiosks, retail stores, and showrooms.
Souk Al Marfa location and access
Souk Al Marfa is the first major retail destination on Deira Islands. The location is close to Dubai's oldest trading hubs in Deira. It is easily accessible from the Riu Dubai hotel and the new Centara Mirage Deira Islands Beach Resort. It can also be accessed from Sharjah and the northern emirates.
Visitors can reach the marketplace using the Roads and Transport Authority's public bus services from the Dubai Gold Souk. Furthermore, free shuttle buses are operated to and from major hotels in Deira, including Sheraton Creek, Hyatt Regency, ibis Dubai, and Pullman Creek.
Souk Al Marfa details
Spanning approximately 1.9km along the waterfront, Souk Al Marfa will include up to 7,000 shops and pavilions, upon completion. It will occupy more than 360,000m², encompassing four villages.
Villages one, two, three, and four occupy 56,298m², 139,062m², 115,804m², and 50,427m² of space respectively. Village 4, which was opened by Nakheel Malls in August 2021, is the smallest among the four villages.
The marketplace has 70 air-conditioned retail pavilions equipped with a Wi-Fi facility. The stores will offer a variety of products such as dry fruits, carpets, smoking accessories, lights, spices, fashion, handicrafts, and electronics.
Souk Al Marfa also features Mohideen supermarket and the Thai Market that offers authentic Thai food, handicraft, and clothing. It offers parking spaces for 4,000 vehicles.
Retail and dining options at Dubai's largest wholesale marketplace
The trading hub houses several retail stores in different categories such as fashion, electronics, household goods, health and beauty, toys and gifts, and building materials.
The stores include Ard Alwadi, Shines Korean, Pets Fair, Brand Smart, Abaya House, Rasmat Fannan, Waraqat Alshajar, Swadeshi, Al Anees Electronics, Makan Al Farah, Blamgrey, Bright, Royal Gallery, and Blitz Plus Electronics Trading.
Dining options include Little House Café, Spice Nation Restaurant, White Mug Coffee Shop, and Tasty K S D Restaurant. The development will eventually include up to 112 dining options located across 28 buildings.
Benefits of Souk Al Marfa project
The connectivity to the Mina Rashid (Port Rashid) and other Persian Gulf ports is expected to allow traders across the country to directly import and export to and from the marketplace.
The wholesale marketplace also offers amenities such as warehousing and office space. It will support the growth of the wholesale and retail industry in Dubai.
Souk Al Marfa provides minimal paperwork through a single-window system to enable the easy establishment of business. Traders can also avail business-friendly schemes such as 100% foreign ownership, easy repatriation of capital and profit to the home country of the business, and no requirement for local sponsors.
The centralised one-stop-shop will provide traders easy access to locations within the Emirate of Dubai and surrounding markets such as the Gulf Cooperation Council (GCC), Yemen, Commonwealth of Independent States (CIS), and Iraq.