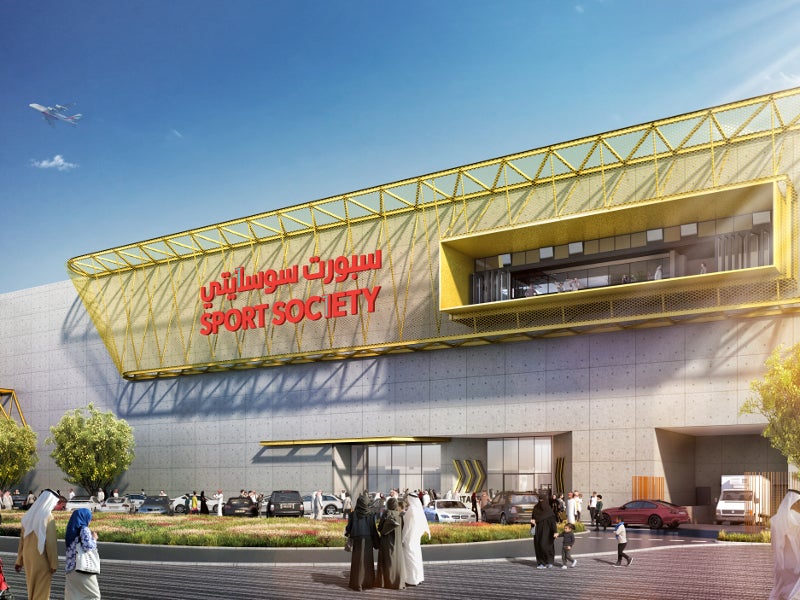 Sport Society will be a one-stop shopping destination for all sports goods. Image courtesy of Viva City.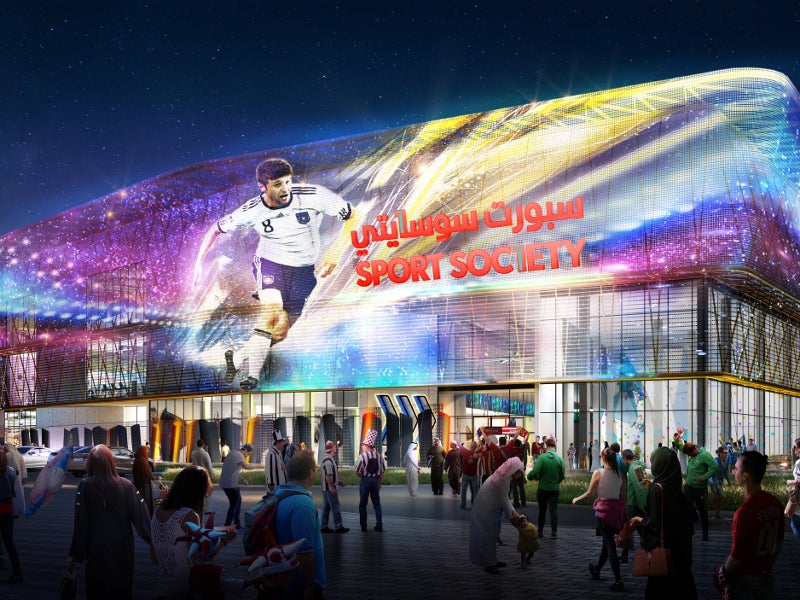 The leisure and entertainment centre will be located close to the Mirdif City Centre. Image courtesy of Viva City.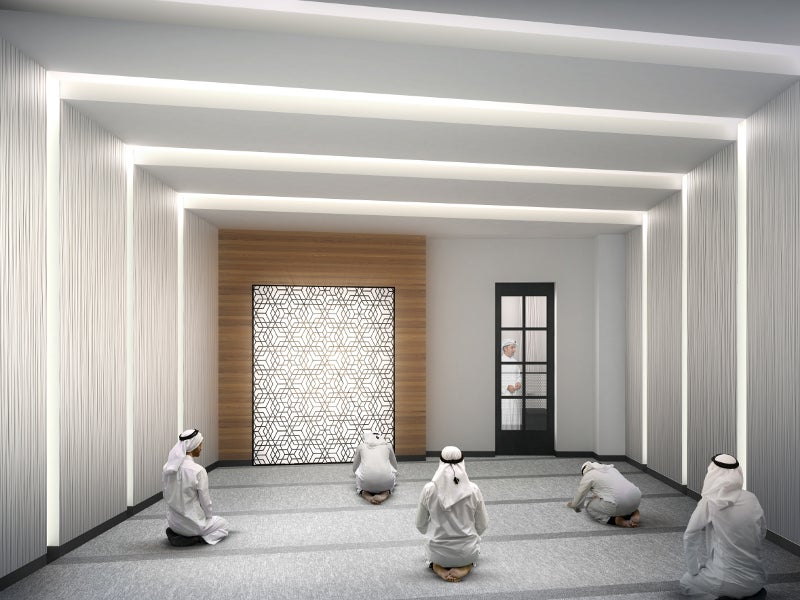 The mall will feature prayer rooms for both men and women. Image courtesy of Viva City.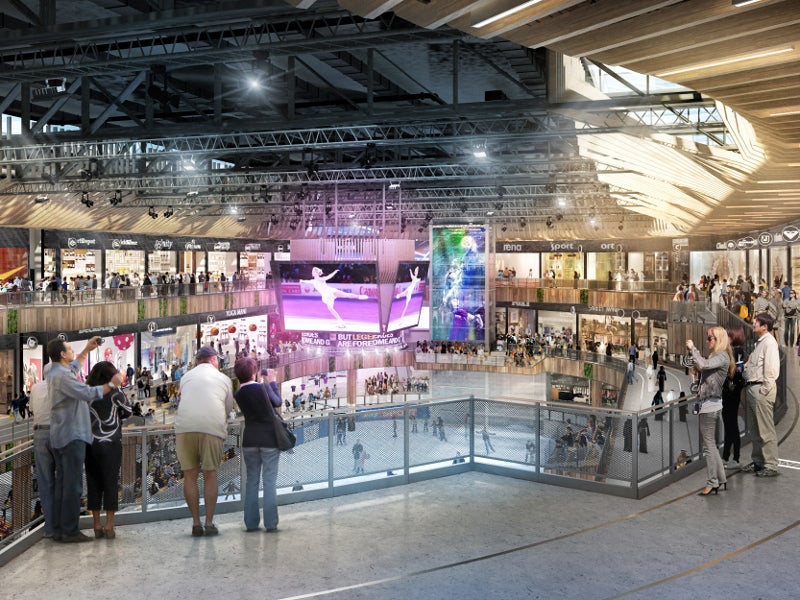 The centre will house international sports brand outlets. Image courtesy of Viva City.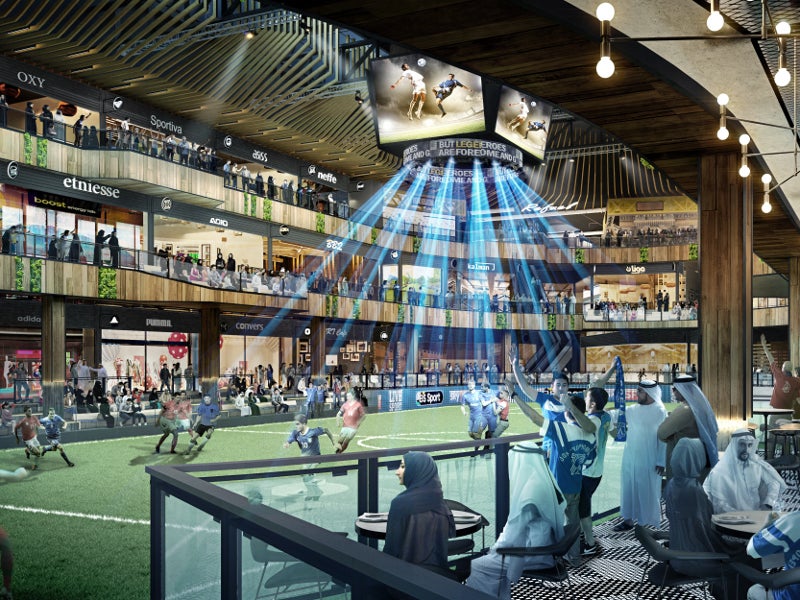 The ground floor will have a dynamic multi-purpose arena. Image courtesy of Viva City.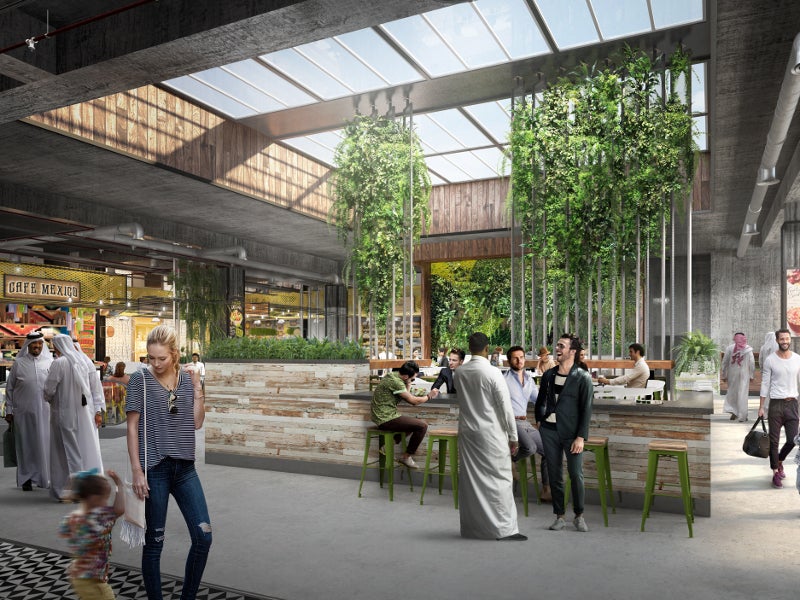 The centre will have different restaurants and cafés. Image courtesy of Viva City.
Sport Society in Dubai, UAE, will become the biggest commercial sports mall in the world upon completion.
Dubai-based real estate developer Viva City is developing the the retail and leisure destination, which will be a one-stop shopping destination for sports goods.
The mall will contribute to the city's sports and healthy lifestyle, as well as complement with the ongoing Dubai Fitness Challenge event, which aims to boost fitness among citizens.
Construction of the sports shopping mall commenced in 2018 while its completion is scheduled for Q1 2020.
Sport Society mall location
The Sport Society mall is strategically situated in the Mirdif neighbourhood, close to the Mirdif City Centre, which is accessible through a wider road network.
It is located within a ten-minute drive from the Dubai International Airport, 15 minutes from Deira, and 20 minutes from both Downtown Dubai and Business Bay.
Visitors from Sharjah will also have easy access to the sports mall.
Sport Society design details
Sport Society will have three storeys allocated to retail and entertainment and two floors for basement parking encompassing 800,000ft² of built up area. It will also feature an active sports roof deck.
The ground floor features a dynamic multi-purpose arena dedicated for organising various sport activities, entertainment events and product launches. The three floors will house international sports brand outlets as well as food and beverage outlets.
The façade of the mall will be fitted with an LED screen to broadcast sports events while the interiors will be filled with bright colours and ample lighting. The wide-open spaces in the centre will allow the visitors to manoeuvre comfortably.
Furthermore, Sport Society will have a wide range of restaurants and cafés, which will offer a fresh and natural selection. It will also integrate a supermarket with a variety of organic products.
Amenities at Sport Society
The sports shopping mall will feature an on-site daycare and nursery for kids and children. The medical centre with world-class medical professionals will be integrated in the project focusing on sports medicine and treatments.
The clinic in the mall will offer advice regarding training goals and nutrition.
Other features will include Wi-Fi, ATM machines, a car wash and valet services to enhance the customer experience. A spa will also be available to offer relaxation and wellbeing services.
The on-site retail consultants will provide personal shopping assistance over aspects such as sports equipment, goods and services.
Other attractions at Sport Society
Sport Society will feature a multi-purpose arena with stadium style seating at the centre of the mall. The arena can be configured to host various events including international product launches, sport celebrity meet-and-greet, dance demonstrations, and fan zones.
The mall will attract fans of 40 types of sports, training, and adventure activities such as football, volleyball, bowling, hockey, golf, basketball and cricket. It will feature an edutainment centre, karate dojo, billiards hall, and rock climbing and trampoline gyms.
It will feature a full-size national hockey league (NHL) rink with ice surface cooled to -5°C at floor level to host events such as ice hockey, beach volleyball and obstacle courses.
A large LED display panel will be installed in both indoor and outdoor spaces to allow visitors to watch international sports performances and tournaments. The mall will also have various flagship retail stores offering urban sports clothing and footwear.
Key players involved
Khansaheb Civil Engineering received a contract to build Sport Society in December 2018. It will use the fully integrated building information modelling (BIM) technique for the design and construction of the project.
DLR Group is the design architect of the project which offered architecture and interior design services.
John R. Harris Partners is the lead consultant for the project.