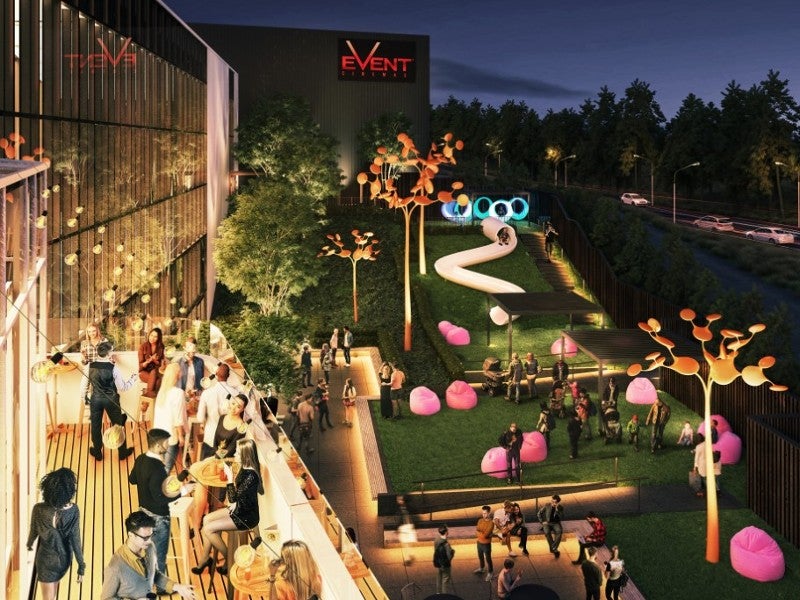 The stage 2B of Tauranga Crossing shopping centre is due to be opened in April 2019. Image courtesy of Colliers International.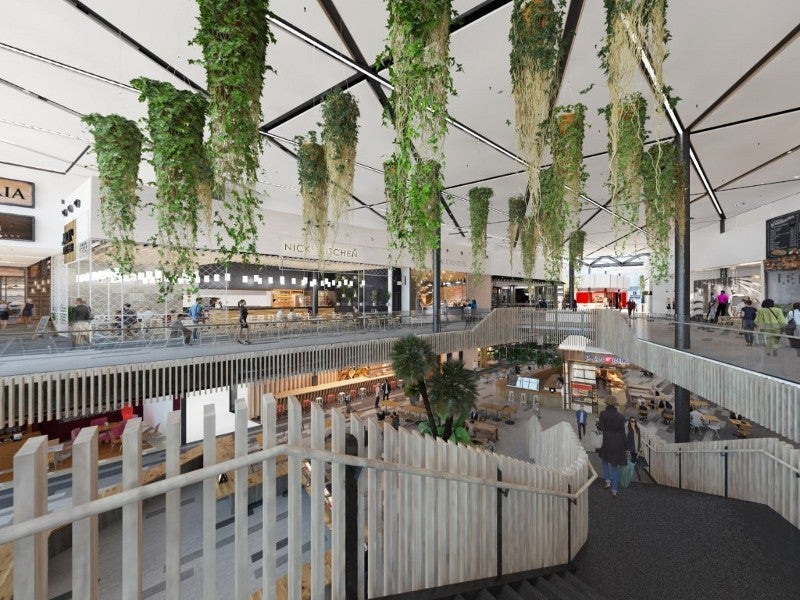 Tauranga Crossing will provide 70,000m² of retail space. Image courtesy of Colliers International.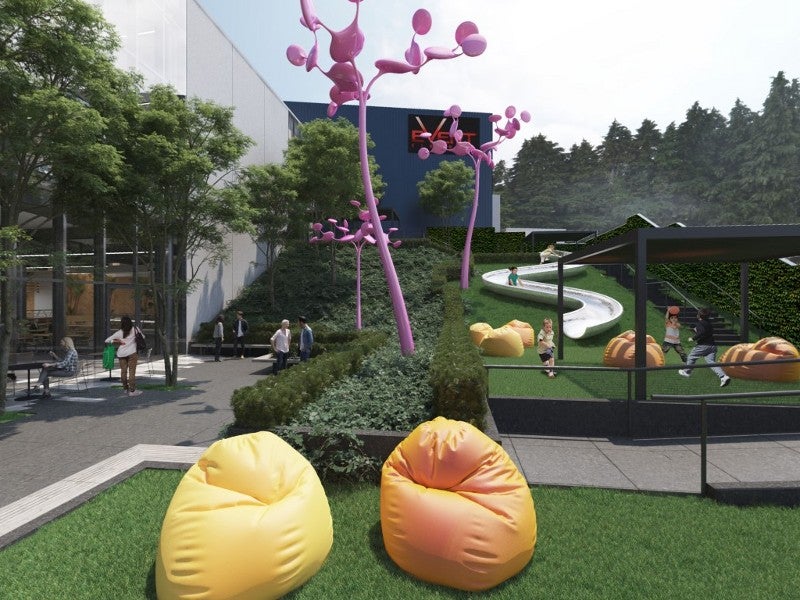 Tauranga Crossing is being developed in three stages. Image courtesy of Colliers International.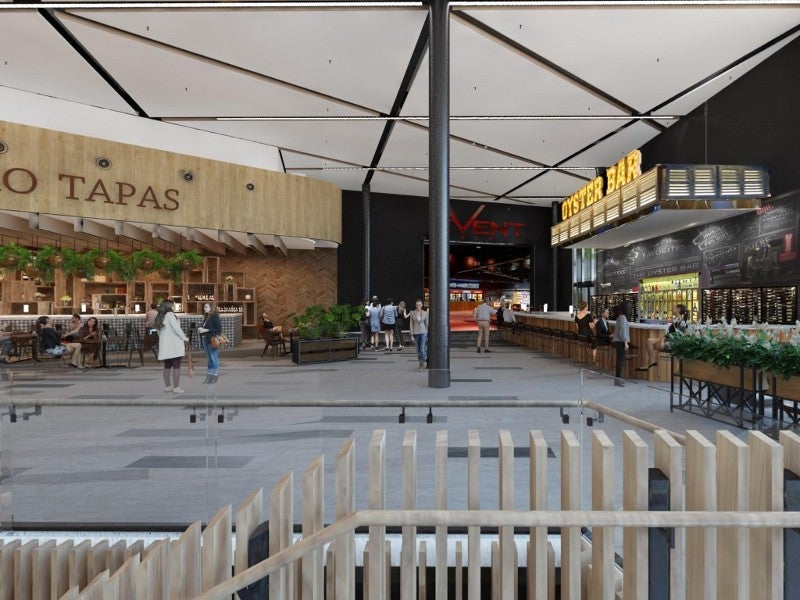 Tauranga Crossing project is being managed by Oyster Group. Image courtesy of Colliers International.
Tauranga Crossing is a regional shopping centre being developed in Tauranga, New Zealand. Upon completion, it will become the biggest shopping destination in the region.
New Zealand-based property group Tauranga Crossing Ltd is developing the facility with the aim of providing a unique shopping experience for the growing Tauranga community. The facility will include a power centre, a retail centre, an enclosed mall, restaurants and bars.
The project is being developed in three stages, with the $50m stage one opened in September 2016.
The $150m second stage of development is further divided into two phases, 2A stage 2B. Stage 2A was opened in October 2018, while stage 2B is currently underway with completion scheduled for April 2019. The planned third stage is expected to be completed by 2020.
Tauranga Crossing location details
The Tauranga Crossing shopping centre is located at 2 Taurikura Drive, Tauriko city in Bay of Plenty, Tauranga. It is in close proximity to Tauranga Town Centre and easily accessible from Mount Maunganui and Rotorua Town Centre.
Situated at the crossroads of state highways SH29, SH36, and Route K, the site is also accessible by public transport options such as bus and taxi.
"The project is being developed in three stages, with the $50m stage one opened in September 2016."
The Tauriko Business Estate and the Lakes residential estate are two major establishments nearby Tauranga Crossing.
Tauranga Crossing facilities and construction details
Tauranga Crossing will provide 70,000m² of retail space and up to 1,500 car parking spaces. The shopping centre will also include a 23,000m² Lifestyle Centre, which will host Gilmours, Farmers and Bed, Bath and Beyond, and other retailers.
The Lifecycle Centre will be developed on a bulk retail centre called The Depot, situated on the opposite side of Taurikura Drive.
Stage one of construction involved a 17,500m² town centre with 20 stores, including general retail and eateries. It is occupied by Pak'nSave supermarket, The Warehouse, Noel Leeming, Warehouse Stationery, and The Millyard.
Construction stages 2A and 2B cover 45,000m² of the enclosed shopping centre with space for 100 stores.
Stage 2A comprises an 18,000m² area to accommodate 20 stores, while stage 2B will house up to 75 stores, an Event V-Max cinema, and a dining zone. The cinema will feature six screens and more than 1,000 seats.
The third stage will expand the enclosed shopping centre by 12,000m² across both levels.
Tauranga Crossing design
The Tauranga Crossing will be a two-storey shopping centre featuring both retail and civic spaces under an overreaching canopy.
The retail axis is spread from east to west, while the civic axis spreads from north to south, covering the entrance with an indoor winter garden and outdoor landscaped terraces.
The intersection of retail and civic spaces creates a diagrid ceiling pattern and a large span structural design. The design facilitates easy access to entrances, stores, eateries, and external areas.
The large roof lights, a 13m-high glazed curtain wall and a continuous band of clerestories installed around the upper portion dissolve the boundary between the building and the surrounding landscape.
The high sliding glass doors with lower frame profile and high-performance glazing enable clear views through the complex while minimising reflectivity.
The sustainably sourced timber and porcelain tiles will be designed in subtle patterns to improve visual experience throughout the public circulation areas.
The concrete finishes and free electric vehicle (EV) recharging stations will ensure efficient energy usage at the shopping centre.
Dining precinct at Tauranga Crossing
The dining precinct at the Tauranga Crossing will be located next to the Event Cinemas complex, as well as include 18 eateries and restaurants across two levels.
The upper level, called The Observatory, will include an al-fresco dining terrace, whereas the lower level, The Garden Eateries, will provide a family-friendly outdoor garden with sculptures and a slide.
The culinary options will range from relaxed al-fresco dining to grab-and-go convenience stores.
Popular eateries will include Hawker & Roll, Bird on a Wire, Cantina de Mad Mex, Kiwi Grill, Majestic, and Jamaica Blue.
Contractors involved
Oyster Group was contracted to provide development and asset management services for the shopping centre. Architecture services were provided by Warren and Mahoney.
Hawkins Construction acted as the head contractor, while Jensen Steel Fabricators carried out fabrication works.
Structural design services were provided by BCD Group, while mechanical installation works were performed by Fonko.
RCP was selected for project management, contractual engineering, and tenancy co-ordination.
Tauriko Business Estate and Colliers International provided leasing services, whereas Arrowsmith Builders was appointed as building refurbishment and maintenance specialist.
Advanced Lighting Technologies supplied lighting solutions for the Tauranga Crossing car park.