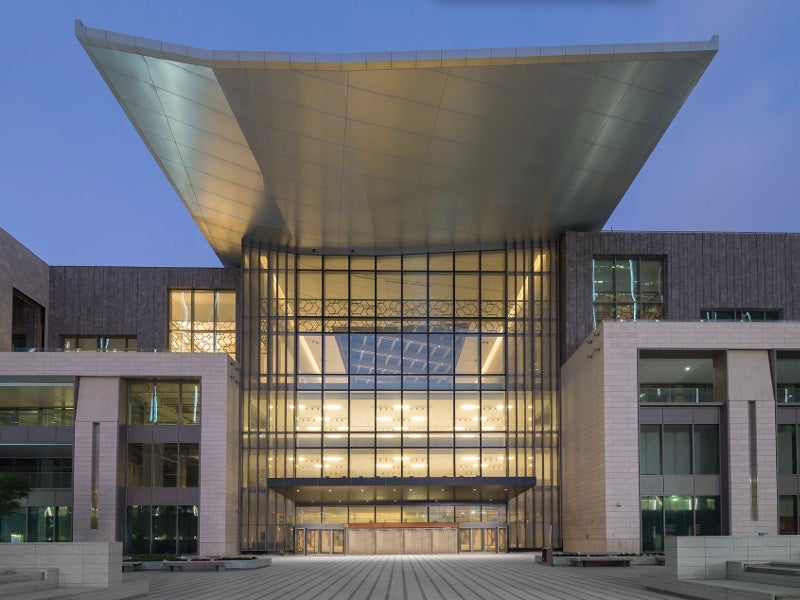 The new expansion at Galleria Al Maryah Island mall in Dubai, UAE, is set to open in September 2019.
The mall was developed by Mubadala Real Estate and Infrastructure (MREI) and Gulf Related, which is also responsible for the management of the mall.
First opened in 2013, Galleria Al Maryah Island is currently undergoing a major expansion with a $1bn investment.
The expanded mall will become the city's first super-regional shopping centre catering to all ages and is expected to receive 20 million visitors a year.
The Galleria location
The Galleria mall is located on Al Falah Street in Abu Dhabi Global Market Square on Al Maryah Island, Abu Dhabi, UAE.
Al Maryah Island is Abu Dhabi's newest financial centre, offering luxury retail, premium hospitality, and healthcare.
The mall is easily accessible from Al Reem Island, Saadiyat Island, and Yas Island.
The Galleria details
The Galleria mall is divided into three sections namely The Luxury Collection, The Dining Collection, and the new expansion.
The existing mall has a gross leasable area of 360,120ft² and will span across 1.8 million square feet, upon completion of the expansion.
It currently features more than 130 stores and is expected to host more than 400 outlets upon expansion. It will also include 100 dining options, 21 movie screens, four parks, and a waterfront promenade.
The Luxury Collection currently includes 130 luxury brands while The Dining Collection includes 16 food outlets.
The Galleria's expansion will create 250,000ft² of entertainment space. It will add urban rooftop parks and a 21-screen VOX Cinema with IMAX and 4D technology.
The mall will have 7,100 parking spaces, 140,459ft² of gross leasable area for parks, and 319,949ft² of entertainment and leisure space.
The Galleria mall also includes ATMs, banks and digital kiosks. Indoor amenities include special family restrooms, restrooms for the specially abled, prayer rooms, and baby changing rooms.
Features of The Galleria expansion
The expansion will be focused on adding features related to four elements – Eat, Play, Shop, and Indulge.
The Eat area will include 70 restaurants and cafes such as The Cheesecake Factory, P.F. Chang's, Paul Café, Bouchon Bakery, and Blaze Pizza.
The Play section will be spread across three levels with specific areas to cater to all age groups. It will feature a flagship Xtreme Zone, along with edutainment venues and amusement centres for youngsters, adventure zones for teens, active lifestyle areas and recreational parks for kids and parents.
The Shop area will house a 35,000ft² flagship Zara store and other brands such as H&M, Monki, and Debenhams. It will also feature 13 brands of Azadea Group, which will introduce the city's first Decathlon spanning across 20,815ft², along with a 13,410ft² flagship Virgin Megastore.
It will also host Abu Dhabi's first Missguided store, along with brands such as Sunglass Hut and Mango.
The Indulge section will include The Dining Collection featuring 16 world-class restaurants. It will also feature luxury brands such as Louis Vuitton, Dior, Burberry and Gucci, as well as brands such as Zuma, Nusr-Et, La Petite Maison and Roberto's.
Central Kitchens at The Galleria
The Central Kitchens will be located in the Central Atrium and form a major part of the Eat segment. Designed by Rockwell Group, it will feature five unique dining districts called The Living Room, The Study, The Garden Kitchen, The Courtyard, and The Patio.
Each district will offer different ambience, décor and cuisines. The Central Kitchens will showcase a collection of the most sought-after food and beverage options in the region.
The kitchens will be adorned with wall gardens and hanging plants, along with traditional Arabic patterns and textures.