Westfield London is one of the top five tourist destinations in London. Image courtesy of Hammersmith & Fulham Council.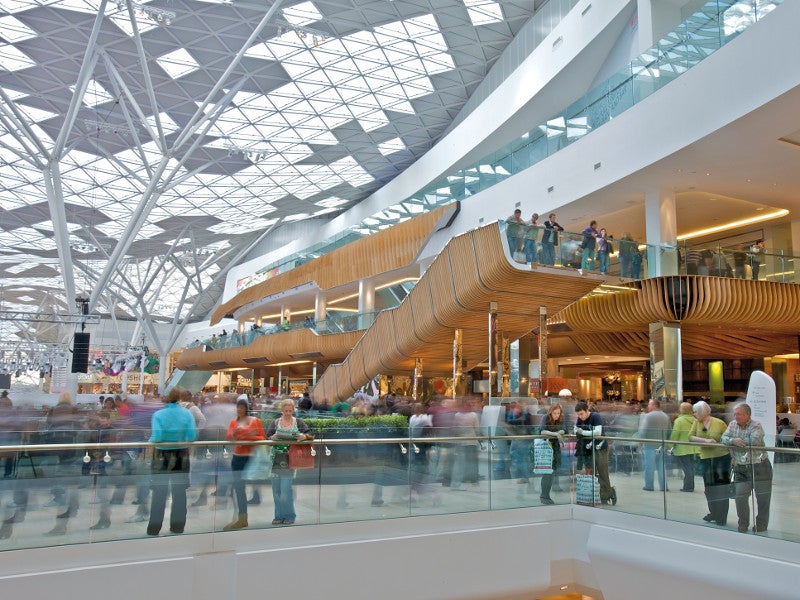 The Village is a designer shopping destination in Westfield London mall, with more than 40 luxury brands. Image courtesy of Unibail-Rodamco-Westfield.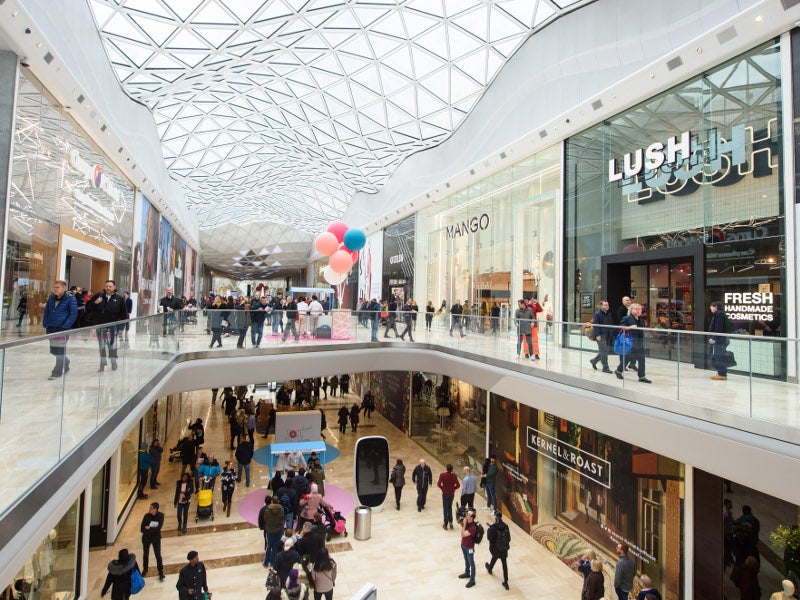 The Westfield London mall was expanded in March 2018 increasing the space by 700,000ft². Image courtesy of Hammersmith & Fulham Council.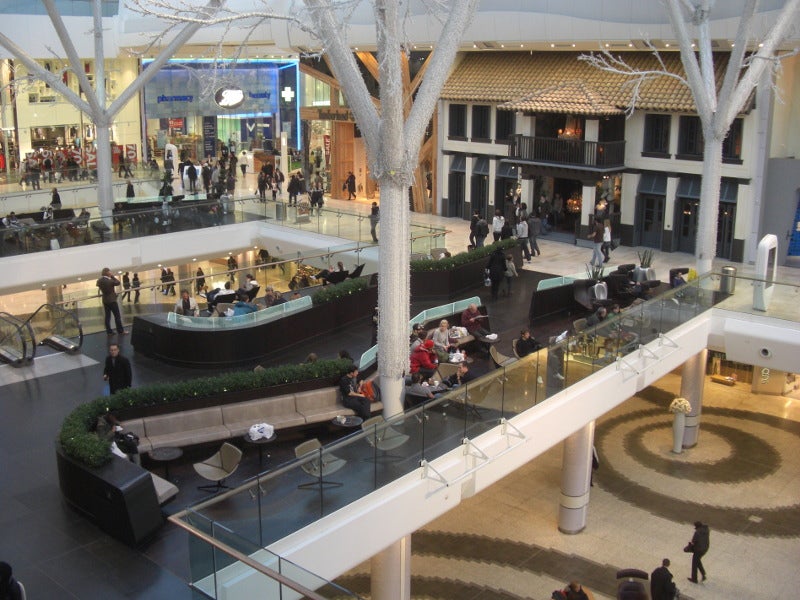 The mall features meeting rooms and a parents room with play area. Image courtesy of .Martin.
The Westfield London mall in Shepherd's Bush, London, UK, is the biggest shopping mall in Europe and one of the top five tourist destinations in the city.
The shopping and entertainment centre was developed by a joint venture between Unibail-Rodamco-Westfield and German Commerz Real, a subsidiary of Commerzbank.
Spread across 2.6 million square feet, the mall hosts more than 300 retailers from 15 countries. It employs a total of 20,000 people directly and through retail employers.
The mall received ISO14001 accreditation in 2015 for effective management of its resources, products and services.
Location of Europe's biggest shopping mall
Westfield London is well-connected by an overground railway station at Shepherd's Bush and an underground station at Wood Lane.
Two bus stations at Wood Lane and Shepherd's Bush, as well as new pedestrian and cycle routes, also provide connectivity to the mall.
Westfield London mall design and features
Westfield London includes a luxury mall called The Village, which houses more than 40 world-class luxury stores such as Prada, Louis Vuitton, Jimmy Choo, Bucherer, Hogan, and Versus Versace. It offers a luxurious styling suite with a personal stylist.
"Westfield London was expanded in March 2018 with a £600m ($764m) investment."
The mall includes a 17-screen theatre operated by The Vue Cinema and The Atrium, which features an open events space, a gym, and more than 80 restaurants and bars. It also houses the UK's first Kidzania, a 75,000ft² learning and entertainment centre for kids aged between four and 14 years.
In addition, the mall features ten acres of open space for visitors and residents.
Facilities at Westfield London mall
The mall provides a range of facilities such as valet parking, disabled parking, wheelchairs, and car wash. It has a parents' room equipped with baby changing tables, toilets for kids, and play area with television for older kids.
The mall also provides meeting rooms, free Wi-Fi, and a delivery service to homes, hotels and international destinations.
Smart parking facilities are available for more than two hours.
Westfield London mall expansion
Westfield London was expanded in March 2018 with a £600m ($764m) investment.
Named W12, the expansion was part of a £8bn ($10bn) transformation of the White City district. It is expected to contribute £24m ($30m) towards the development of the White City Opportunity Area, a regeneration project aimed at stimulating growth in the region.
The expansion increased the retail space of the mall by 700,000ft² and the total number of retail outlets to 450. A new 230,000ft² John Lewis store was introduced as part of the project. Construction of a two-acre outdoor events space called the Westfield Square was also part of the expansion.
A number of restaurants were added on the ground level between the retail space and the new Westfield Square. The parking area was expanded to include an additional 1,000 spaces.
The expansion also included the construction of 1,522 new homes, including affordable housing.
Contractors involved
Benoy was contracted for the architecture and interior design of the mall, while Buchan Group provided executive architectural services.
Structural engineering was undertaken by Robert Bird Group Services, while steelworks were undertaken by Severfield.
SSE Enterprise was responsible for providing the high and low-voltage infrastructure, fibre networking, gas network and civilworks, along with safety and compliance services.
Sheppard Robson was responsible for the detailed coordination of Westfield London W12 expansion.
The contract for roofing was awarded to Metal Yapi, while Cudd Bentley provided engineering services.
Nu Electrics was contracted to supply, install and commission LED and emergency lighting in the mall.