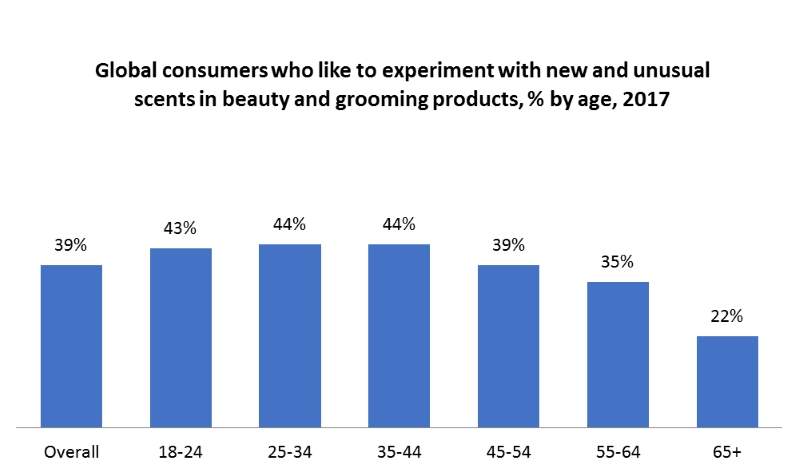 Buying a new fragrance can often be a rather time-consuming process, typically involving trying out countless products in search of the right scent.
With the ever more time-pressed nature of modern life, consumers seek ways to streamline the time they spend shopping, potentially impacting on their willingness to experiment with new offerings. This scarcity of time could be one of the key influencers as to why 61% of consumers tend to always choose familiar and traditional scents in beauty and grooming products, according to GlobalData's 2017 Q1 global consumer survey.
Seeking innovative ways to attract consumers who like to experiment with new and unusual scents, online subscription services like Scentbird spotted a gap in the market.
Source: GlobalData's 2017 Q1 global consumer survey
Exploring the concept of taking fragrance sampling from in-store to online, Scentbird, a New York-based perfume online subscription service tapped into "the thrill of new scents" by offering its subscribers a 30-day supply of any designer fragrance for the price of $14.95. With access to 450+ designer and niche fragrances to choose from, packaged in an 8ml travel-friendly spray bottle, the brand aims to make trying out new fragrances simple and fun.
Emphasising the simplicity and time-saving aspects along with convenient free cancellation benefits that come with monthly subscription service, online fragrance shopping could be the way forward to targeting today's time-pressed yet adventurous consumer, encouraging them to shop for fragrances anytime and anywhere.