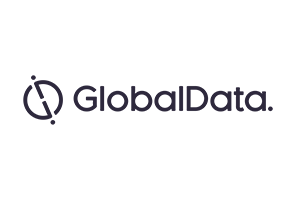 Delivery saver schemes are a great way for online retailers to foster loyalty, become front of mind for online shoppers and steal sales from competitors. They were originally the playing field of online pureplays and supermarket grocery deliveries, but multichannel retailers are beginning to invest with Next and Selfridges both launching schemes. However not all retailers will find delivery saver schemes as rewarding as their customers. Here are three actions retailers need to take to ensure a successful delivery saver scheme:
1.Retailers need to offer a competitive incentive for shoppers to join
Consumers will not make the investment unless the retailer has a competitive offer both in terms of price and proposition. The top driver for shoppers to join a delivery saver scheme is free next day delivery on orders, with 56.1% of shoppers citing this as a reason for joining a delivery saver scheme, while 33.0% of shoppers citied free returns as being an important factor.
Alongside consumers having high demands, retailers entering the market for the first time will have to compete with other retailers with established and extremely competitive schemes. For example, ASOS and Boohoo already offer free next day delivery and free returns in their services for under £10 per year, meaning if other retailers want to compete they must either match this offer or provide other incentives for consumers to invest such as collection points or exclusive tailored discounts.
2.Retailers need to have a loyal customer base before launching
One of the largest barriers to shoppers signing up to a delivery saver scheme is that they are not loyal enough to one retailer to justify the investment – 85.4% of shoppers choose not to join a delivery saver scheme because they enjoy shopping around for products while 76.1% won't join because they do not feel loyal enough to one online retailer.
Retailers must monitor the purchase frequency of customers shopping from their online site. Retailers with frequent online shoppers should consider rolling out a delivery saver scheme and communicate to loyal shoppers the possible savings they can make through joining this can be done through tailored promotions and digital marketing.
3.Have a sufficient trial before launching fully
Offering a delivery saver scheme will not be profitable for every retailer. Before retailers make the full investment they need to test demand and whether their distribution centres can handle an increased volume of next day delivery orders. A sufficient trial period will help understand if there is enough demand for a scheme and if the retailer can manage customer expectations.
Retailers face difficulty in ensuring that the additional profit gained from extra sales to saver customers covers the increase in fulfilment costs. For retailers which play across retail sectors like Amazon, this is clearly much easier to achieve, as customers look to leverage their investment in the scheme: frequent Amazon book buyers who sign up to Prime are more likely to consider Amazon for electricals purchases as they've effectively already paid for the delivery. For specialist retailers there is a more limited percentage of a customer's overall spend which it can target, and so the risk of a saver scheme becoming a financial burden is much greater.
– By Fiona Paton