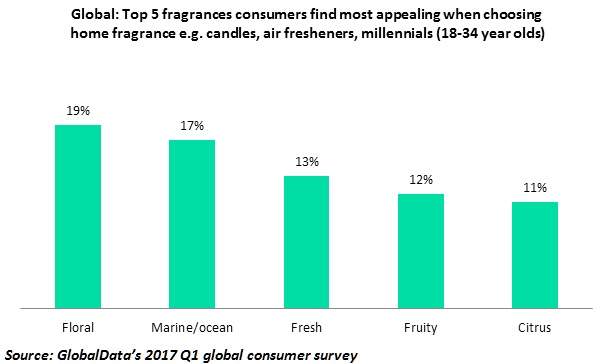 When making home-fragrance choices, millennials are most likely to find floral and marine/ocean scents appealing. This is then followed by fresh, fruity, and citrus scents.
Brands seeking to appeal to this cohort should therefore seek to tap into these scent preferences through aligning their home fragrance portfolios with these key scent profiles.
Similarly, given the experimental and individualistic nature of this consumer group, home fragrance brands can add value to their offerings through offering customizable scents– allowing customers to create their own fragrance combinations .
These can in turn be converted into the format of the users choice, for example candles or diffusers which could better reflect their individual personality through scent in their home environment .