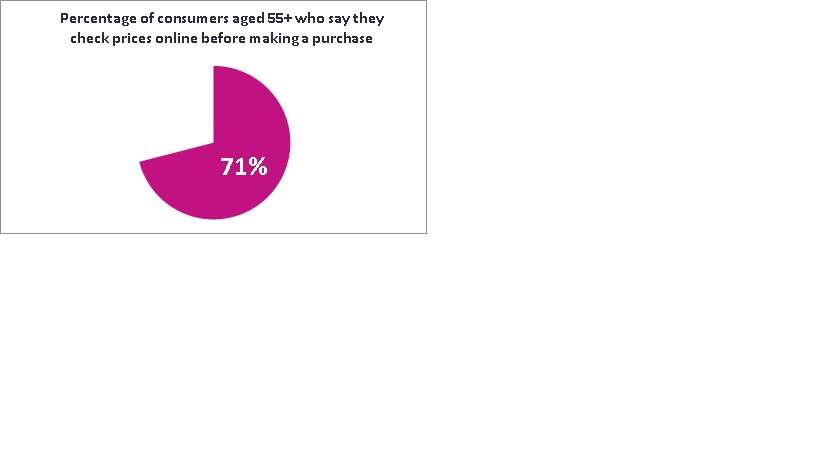 Older consumers use technology to improve their shopping experience and habits more than you might think.
Although older consumers are anecdotally associated with being bad at using technology the reality is that they still show high rates of technology usage. According to GlobalData's Q3 2016 survey 71% of consumers over the age of 55 say they check prices online before making a purchase. And according to GlobalData's Q4 2015 survey, 23% and 32% of consumers over the age of 55 say that they occasionally shop online for food/drink and personal care respectively.
With this in mind, brands should incorporate older consumers into their digital strategies. Older consumers are coming to represent an increasingly large proportion of the population – to write them off as technologically inept is to ignore a growing market of increasingly savvy consumers.