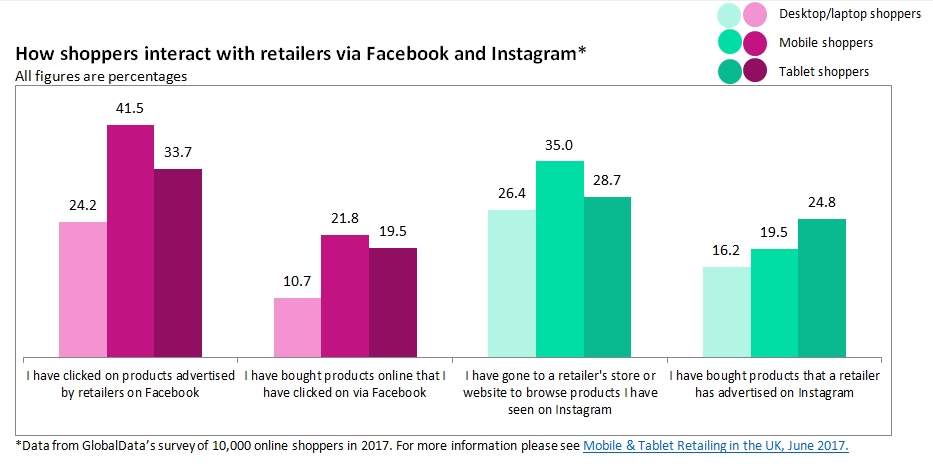 Consumers browsing social media have high expectations of the availability of products featured. Whether it is an item of clothing worn by a blogger on an Instagram post or highlighted by the retailer in a targeted Facebook display advert, all promoted items must be available to buy immediately.
Mobile and tablet shoppers are particularly prone to the 'see now, buy now' shopping mentality, with these consumers the most likely to be influenced by social media content. Retailers must create a seamless shopping experience by implementing a one-click purchase process where items viewed are automatically added to the shopping bag when clicked on via social channels, with the ability to select a size at checkout.
With Facebook and Instagram being two of the four most-used social channels* (alongside YouTube and Twitter), retailers must ensure featured product is available at the time of content being published by creating a close link between press, marketing and online merchandising teams. This is a challenge considering the breadth of product ranges, the high probability that delivery dates will move and the volume of content published by each retailer. However, a close relationship between teams will pay off, satisfying customers and driving spend on highlighted key pieces.
*Data from GlobalData's survey of 10,000 online shoppers in 2017. For more information please see Mobile & Tablet Retailing in the UK, June 2017.