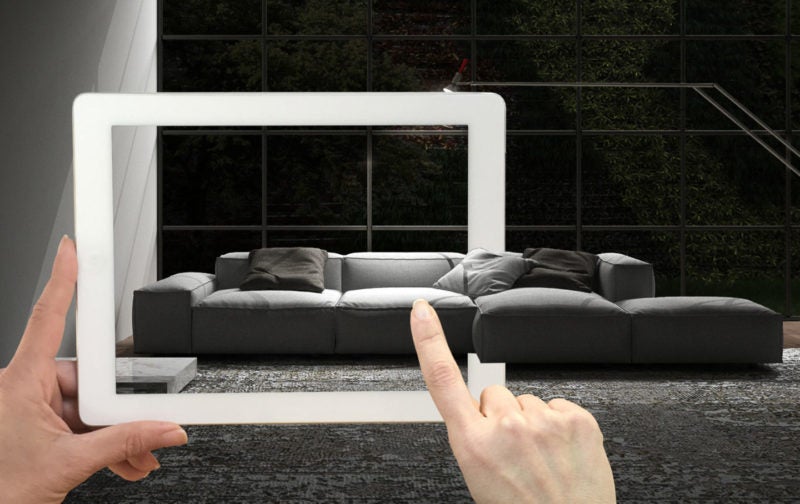 An online augmented reality (AR) solution that removes the need for users to install apps has been launched by NexTech AR. The technology has the potential to remove a key friction point from retail AR.
AR is increasingly being used to improve the customer experience on e-commerce platforms, as it allows users to preview 3D models of products overlaid on the real-world environment using a tablet or smartphone.
Ikea, for example, is using the technology to enable customers to preview furniture in their own homes.
However, despite the potential of retail AR, it has faced a significant barrier to adoption in that it has traditionally required users to install a dedicated app to use.
"When we started looking at AR we immediately saw the wow factor and application for e-commerce but also saw a hesitation of consumers to load another app on their mobile device," explained Evan Gappelberg, CEO of NexTech.
Online augmented reality: The tool targeting the transformation of retail AR
NexTech's AR solution, which is currently in beta, enables AR to be added to e-commerce sites without users needing to install an app.
Supporting desktop and mobile devices, it can be added to existing e-commerce platforms using an embed code.
"NexTech's web-enabled AR platform allows small and large e-commerce websites to integrate AR into the shopping experience with just a few lines of embed code, democratising AR at scale and creating a true consumer platform," said Reuben Tozman, COO NexTech.
"Our AR platform superimposes 3D objects in various spaces, giving customers a chance to interact with digital twins from the comfort of their own homes."
The first customers will be installing the AR solution on their own websites over the next few weeks.
"NexTech's web enabled AR e-commerce solution effectively addresses the entire global market for e-commerce on both desktop and mobile," added Gappelberg.
The potential of retail AR
With e-commerce seeing increasing growth, the ability to test and visualise the real-world product remains one of the few barriers to its use. However, AR has the potential to significantly reduce this issue.
"The biggest hurdle online customers face is determining whether a certain product is right for them," explained Tozman,
"AR offers shoppers the confidence that will motivate purchasing decisions. AR provides users with an in-store shopping experience, regardless of their location."