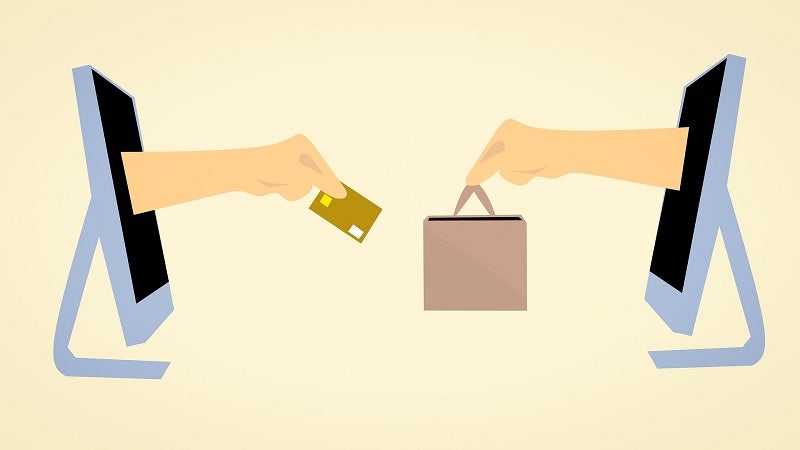 The shift from high street to online
The decline of the high street has seen online shopping in the UK develop into one of the biggest players within the retail sector. High street footfall in Scotland fell 2.8% year-on-year in July 2019 across all stores, according to the latest monthly report from the Scottish Retail Consortium (SRC), released earlier this month. This, along with sluggish sales, contributed to a rise in town centre vacancies, taking levels to the highest since 2015.
Product price tracker company Alertr co-founder Andy Barr says: "As more retailers turn online for their shopping, more and more shops are leaving the high street. Not only can people no longer be bothered to trek into town for their latest buys, it's just so much easier these days to pop online and order what you like with the freedom of having next day delivery. You can order absolutely everything, from your latest wardrobe additions right down to your food shopping and even your medication if you really wish to.
"Many retailers even have a buy now, pay later scheme, allowing more people to try on and send stuff back without the hassle of paying for it and waiting for the money to re-enter your account. Even with sites like ourselves, you can track the prices of your favourite most-wanted items and get them at the desired price you want, when they drop, which you are unable to do with shops that are on the high-street, meaning if you choose to shop in-store you could potentially miss out on some of the best deals."
Barr adds: "Stores on the high street need to do more to attract shoppers in; creating a unique shopping experience. But that's easier said than done when rents are increasing, footfall is reducing and the appeal of shopping from the comfort of your own home is high."
As well as quick payment options and unique shopping experiences, the high street must also acknowledge that its most loyal customer base, the older generation, is also making the shift from brick-and-mortar to online.
Internet marketing company Awin UK strategy director James Bentley says: "It's now easier than ever to shop and buy products online and you can purchase virtually everything you want from the internet, whether that be groceries or furniture or a car. It's certainly encouraging that more than half of Britons over the age of 65 have shopped online in 2019, as unfamiliar technology and processes may have previously been a barrier to this. However, the fact that only 14% did so more than 11 times over three months suggests that the process still has room to be made easier and more accessible.
"Even the older generation are choosing to branch out to online shopping because it is easier, and thanks to same-day delivery, in some cases quicker, than visiting the high street. The news that over 65s are now exploring internet shopping will be concerning to high street retailers, especially following the news this morning which found it has the highest vacancy rate level in four years.
"The fact that more people are shopping online doesn't automatically mean that the high street should suffer. However, there are examples of companies creating brick-and-mortar stores from online-only shops, and increased use of features, such as click-and-collect can encourage higher footfall," concludes Bentley.
The current growth of online shopping in the UK
Consumers are now turning to online shopping as their preferred channel, and it is predicted to contribute to more than half (53%) of the total retail sales in the next ten years, according to a recent report commissioned by law firm Womble Bond Dickinson.
This month, it was reported that UK retail sales in July 2019 rose unexpectedly, with online spend contributing 19.9% of total retailing, compared with 18.9% in June 2019, according to the latest Retail Sales, Great Britain report by the Office for National Statistics (ONS).
ONS said that the increase in online spend shows an overall growth of 12.7% when compared with the same month a year earlier.
However, many investments have been made to boost the struggling profile of the high street. Earlier this year, it was reported that the UK's historic high streets are to benefit from a £62m government investment to regenerate heritage buildings into modern offices, housing and creative spaces. The investment is a part of the government's ongoing efforts to help the UK high street adjust to changing consumer habits, such as the shift towards online and social media shopping.
This month, Labour Party leader Jeremy Corbyn also announced the Party's radical plan to revive the struggling UK high street, by enabling councils to reopen abandoned shops by giving them to start-ups, community projects and co-operative businesses.
Where will the growth of online shopping in the UK go?
GlobalData says that the online channel is forecast to account for 19.3% of total retail spend by 2024 and 28.2% of non-food retail spend. Clothing and footwear will remain the largest product sector in the online market until 2024, accounting for almost 35% of total clothing & footwear spend.
UK consumers are increasingly turning to their smartphones for convenience, and GlobalData reveals that online shopping via mobile will continue to be the fastest-growing market within the UK retail market, with spend increasing by £17.1bn over the next five years to reach £33.2bn by 2024, according to its UK Online Mobile & Tablet Retailing 2019-2024 report.
It is certain that online shopping in the UK will continue to grow rapidly, as consumer shopping trends and convenience continue to shape the retail industry. However, high street retailers must be open to introducing new and exciting in-store experiences, such as hyper-personalisation, to boost footfall and sales, and refrain from placing blame on unpredictable weather and a no-deal Brexit.