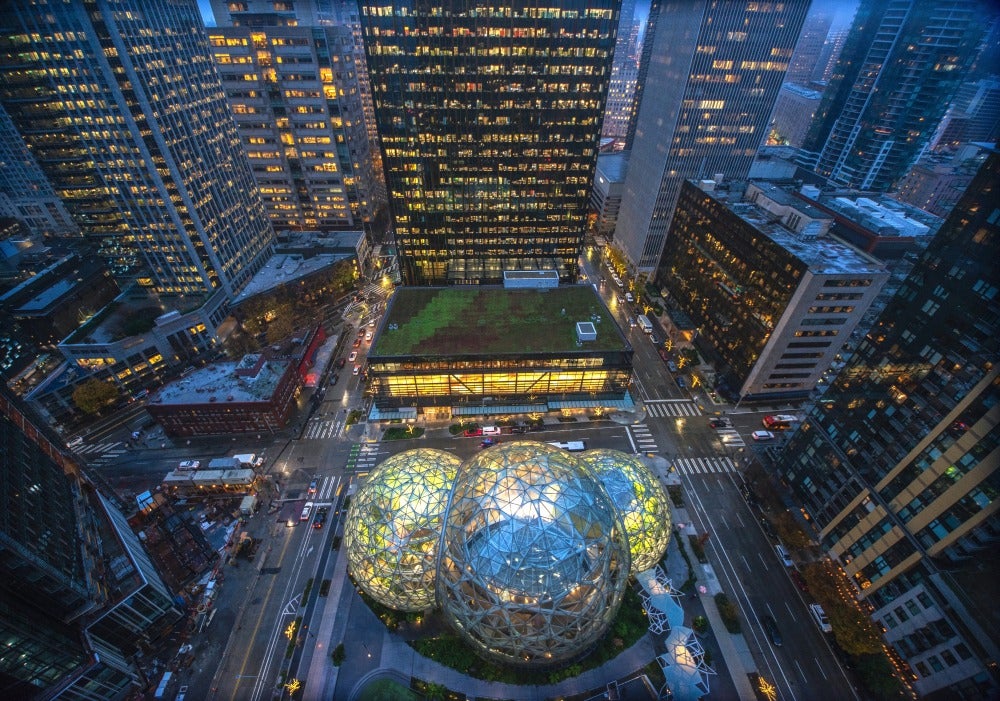 Amazon's recent announcement of its next foray into offline retail, the opening of 10 UK 'Clicks and Mortar' high street pop-up stores, will have a marginal impact and is little more than a PR stunt to negate accusations that it does not care about the impact it is having on the high street.
What's behind Amazon's Clicks and Mortar stores?
Amazon will incorporate 100 small online businesses across its 10 Clicks and Mortar stores, ranging from those selling adult kick-scooters to leather electronics cases, showcasing the range of products available on Amazon Marketplace. These businesses will experience a boost in sales from this year-long pilot through additional brand awareness and a physical presence that they would have been unlikely to have otherwise afforded, allowing them to piggyback on Amazon's success.
The Manchester store, which opened on 3 June, houses Amazon lockers, which will likely also appear at other locations (expected to be in Wales, Scotland, the Midlands, Yorkshire and the South East). These lockers promote the convenience offered by the retailer, especially for Amazon Prime members.
Although Amazon is not solely to blame for the plight of the high street, it is a major contributing factor in the wider shift towards online shopping. Its convenience, vast range of products, low prices and Prime loyalty scheme appeal to a huge number of shoppers (84.3% of UK consumers have purchased from Amazon in the past 12 months, according to GlobalData's survey of 2,000 shoppers conducted in February 2019).
This shift in consumer spending comes as online pureplays continue to grow in popularity, store sales slide at many high street stalwarts such as Next and Marks & Spencer, and high business rates contribute to multichannel retailers' woes. Amazon claims that the Clicks and Mortar stores are to promote small businesses on Amazon Marketplace but ultimately, the initiative encourages online shopping against the backdrop of a tough environment for offline retail.
Online marketplace eBay also launched a pop-up shop at the start of May in Wolverhampton, housing small businesses to investigate how stores drive online sales, but unlike Amazon does not have a permanent physical presence (e.g. its Amazon Go stores in the US). Although this is likely to bolster the sales of the businesses involved, eBay's pop-up is only for a month, so will have no long-term impact on physical sales in the location. A growing number of large retail spaces are becoming empty due to retailers either downsizing their portfolios (Marks & Spencer), launching CVAs (Debenhams) or entering into administration (Toys R Us). Many retailers will become increasingly reluctant to occupy these bigger locations, so pop-up stores with a variety of small or medium businesses may become a more popular and viable method to fill this empty space on a short-term basis, and unique products will attract shoppers.