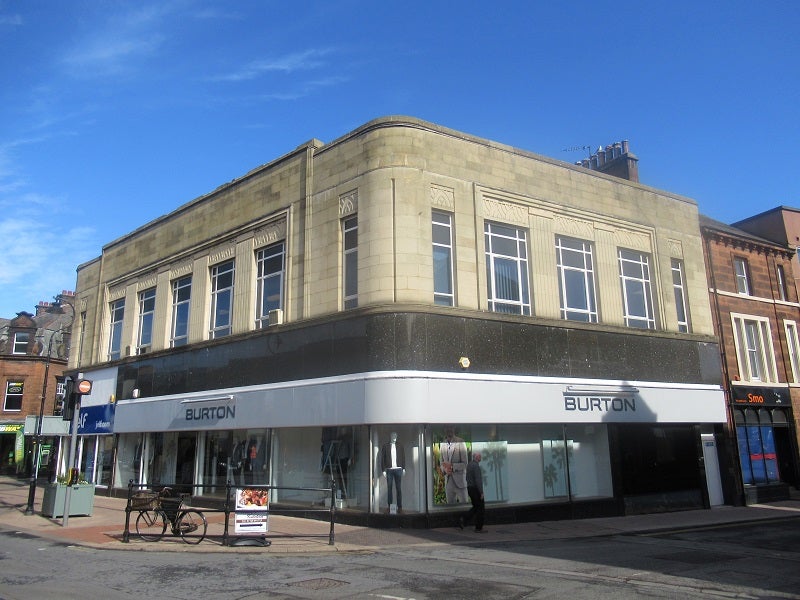 Humble beginnings: From domestic brand to international chain
Arcadia Group was formed in 1997 when the Burton Group disbanded. The group became part of Sir Philip Green's Taveta Investments in 2002 and has since grown its digital portfolio and expanded its international presence with branches in cities including New York and Los Angeles.
Its beginnings go back further; in the early 1900s, at the age of 18, Montague Burton came to the UK and established a chain of stores called Burton using a £100 loan. In 1946, Burton acquired women's fashion chain Peter Robinson and later launched Topshop within its stores, in the mid-1960s. With the launch of Topman in 1970, as well as the acquisitions of Dorothy Perkins and Evans, Arcadia group was formed.
Arcadia's current retail landscape
With 19,000 employees across the world, Arcadia Group now comprises eight high street fashion brands: Burton, Dorothy Perkins, Evans, Miss Selfridge, Outfit, Topman, Topshop and Wallis.
Arcadia has been hit hard by the current struggling UK retail climate, with the group turning to Company Voluntary Arrangements (CVA) to save it from collapse. Last month, disaster was averted by creditors approving Arcadia's CVA requests for each of its brands.
Upon the news of its CVA approval, Arcadia Group CEO Ian Grabiner said: "We are extremely grateful to our creditors for supporting these proposals and to Lady Green for her continued support. After many months of engaging with all our key stakeholders, taking on board their feedback and sharing our turnaround plans, the future of Arcadia, our thousands of colleagues, and our extensive supplier base is now on a much firmer footing.
"I would like to thank all of our team and advisors for their support throughout the CVA process. It has been incredibly challenging for all concerned but I believe this is the right outcome for all our creditors."
The group also announced its plans to close its Miss Selfridge flagship store, located on Oxford Street, London, this month, a result which could be attributed to Green's lack of willingness to adapt to the changing UK high street. This followed the news that some of the UK's largest commercial landlords uniting to demand a larger stake in Arcadia Group as part of its CVA.
Not only has the group had to contend with CVAs, store closures and the downcast retail climate, it has also had to manoeuvre through scandals linked to its owner Green, such as the BHS pension schemes scandal and a sexual harassment case.
Looking to the future: The Arcadia turnaround plan
Although the approved CVAs will help the group in the long run, it is only the start of a long turnaround process to boost it back onto the right side of retail.
Currently, around 50 Arcadia Group stores will close. However, the company will benefit from rent reductions on nearly 200 other stores, according to This Is Money. Analysts have also said that the group could possibly experience more store closures and the dumping of some of its brands.
Grabiner said: "From today, with the right structure in place to reduce our cost base and create a stable financial platform for the Group, we can execute our business turnaround plan to drive growth through our digital and wholesale channels, while ensuring our store portfolio remains at the heart of our customer offer.
"I am confident about the future of Arcadia and our ability to provide our customers with the very best multichannel experience, deliver the fashion trends that they demand, and ultimately inspire a renewed loyalty to our brands that will support the long-term growth of our business."
GlobalData senior retail analyst Chloe Collins said that Arcadia's leading brands, such as Topshop and Topman still have a strong following among millennials. But some of the others, such as Dorothy Perkins and Miss Selfridge are now irrelevant in a highly-saturated market and chances of revival are slim.