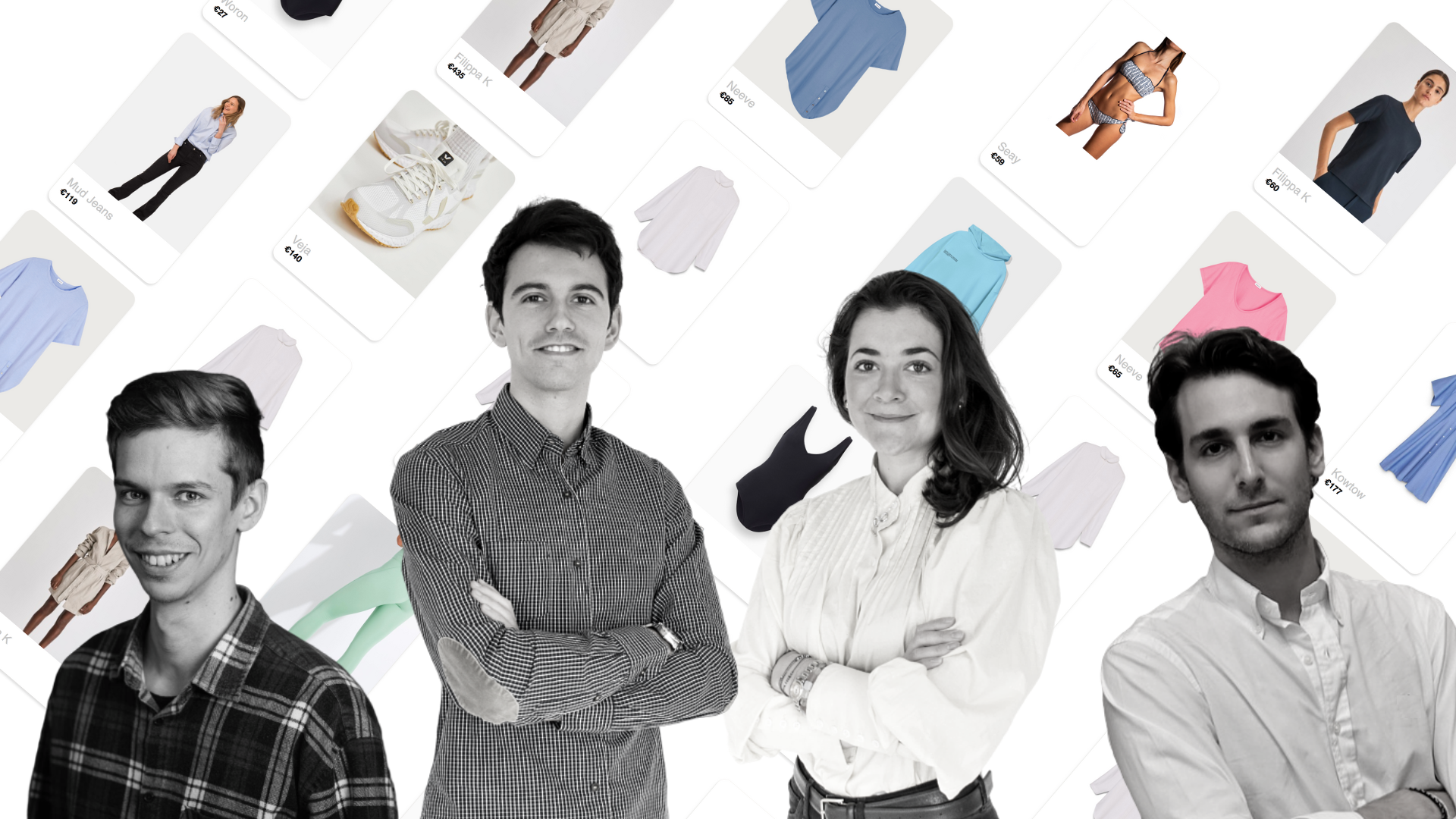 One of the most talked about issues in fashion retail right now is of fast fashion and its impact on the environment, as well as the ethics that go into producing it. 
The issue of ethics in fashion production came into light even more so in the UK retail industry last month, when e-tailer BooHoo faced slavery accusations. After this, many fashion brands made efforts to be more transparent with the ethics behind production and their sustainability goals, including BooHoo competitor ASOS and highstreet brands like New Look and River Island. 
Renoon is an Amsterdam-based search platform for finding ethical and sustainable fashion brands. Its mission is to combine a passion for the planet and fashion in order to help consumers make positive changes with their wardrobe. 
Retail Insight Network talked with Renoon co-founder Iris Skrami to find out more about the sustainable fashion industry and how and why fashion retailers should be implementing it.  
Jessie Paige: How do you define sustainable fashion?
Iris Skrami: Sustainable fashion is a concept that has lost its meaning in recent years. This is true not only because of greenwashing activities from the unregulated fashion industry that made sustainability a claim hard to trust, but also for how broad this term can be.
In the past months we have seen more and more brands and platforms that we partner with realise this and shift their communication into responsibility, single product characteristics and acting consciously. 
According to Salvatore Ferragamo, 'sustainability' defines the human capacity to meet "the needs of the present generation without compromising the ability of future generations to meet their own needs". For us at Renoon, sustainability is constructing the world we want to see in the future with our own actions as single human individuals. That's why Renoon was born. 
I'm going to be philosophical for a little longer, because fashion is one of those industries that breathes emotion. For too long the fashion industry has been thinking in circles about sustainability and criticism often comes from within the industry itself. However, time has come to act.
There will be no single company that will be able to achieve sustainability, in the end, the most sustainable thing for the planet is not to exist in itself. But is this sustainable for us as humans and our economy? No. Sustainability is not about perfectionism but providing consumers with more positive options for values that they care about. 
JP: What process do you use to find sustainable brands and categorise them on your website?
IS: We have developed a proprietary data extraction technology. When we partner with a new website, we take the information through text and visual. The data gets processed and automatically tagged and shown on Renoon or discarded in the case that it doesn't present any sustainability value attached to it. Because of our technology, we not only can do a brand-level assessment, but also a product one. 
From 'Environmental Protection' to 'Ethical Labour', we have five main macro areas of sustainability. A product or brand needs to meet at least one of them to be part of our search platform. It's up to the user to then decide which value is more important to them. 
As a search platform, we partner with brands, multi-brand retailers – like Luisaviaroma and de Bijenkorf – and redirect users to the best place where to finalise the purchase. In our holistic view of sustainability, consumption methods also play an important role: we also offer second hand options that we pool from multiple websites such as Vestiaire Collective and The Next Closet. 
JP: Why is sustainable fashion important?
IS: Fashion is one of the most polluting industries: it's impact is higher than aviation and transportation combined. Recent studies also show how the current Covid-19 situation accelerated European consumer's desire to act sustainably when consuming fashion. 
Intuitively, putting clothes on is probably the second or third thing we all do each and every morning. The impact of choosing better options can be easily explained: it's 7.8 billion people on Earth multiplied by the amount of clothes we own on average.
Looking at it from an industry perspective in production, it's the amount of clothing produced to supply the global demand, economic interests multiplied by the savings in resources, and improvements in the lives of humans and animals. 
JP: What should retailers be doing to support sustainable fashion and be more ethical?
IS: Focus. Sustainability has always been there, the entire world is becoming more aware of it because of the amount of information we have at hand. It allows us or makes us aware of the urgency of protecting the planet, other humans, animals and, in the end, our own self. What we see retailers do over and over is not listen to their target customer. 
At Renoon, we see how people care about different things. A business that directly sells clothing will always be missing some sustainability boxes, so it's important to focus on those values that are close to the brand ethos and better represent customer's sentiment.
JP: One reason many shop for fast fashion is because of cheap costs, how can sustainable fashion be made more accessible to those unable to spend a lot?
IS: By choosing alternative consumption methods, such as second hand, clothing becomes accessible. Consumers do not have to own an item to wear it. Another shift is more philosophical, but very easy to do: buying less, but choosing better. 
JP: What does Renoon do differently to other websites that compile sustainable fashion brands?
IS: There are three main differentiation points we are building our platform around. The first is the product-specific technical capabilities that Renoon has. Thinking of brands can become subjective in the long term, even if a brand has high standards in general, this doesn't necessarily mean that everything it will produce will have any sustainability credential. 
The other way also works: if a brand that was not born with sustainability at its core designs and produces a sustainability rich collection, it deserves recognition on our platform. We also bring a fresh holistic perspective in the game by incentivising the reuse of the single products already in the market. 
Finally, we are the first platform that is allowing users to express themselves with their own values. 
JP: What does the future hold for Renoon?
IS: The journey so far has been great. As a young and dynamic team we have achieved many milestones with our website and apps in a very short amount of time. In the near future, further, we are developing our community building activities both on user and offering side with our partners. We are also expanding tools available for retailers and other businesses in the industry to help them develop in this new and still obscure market.