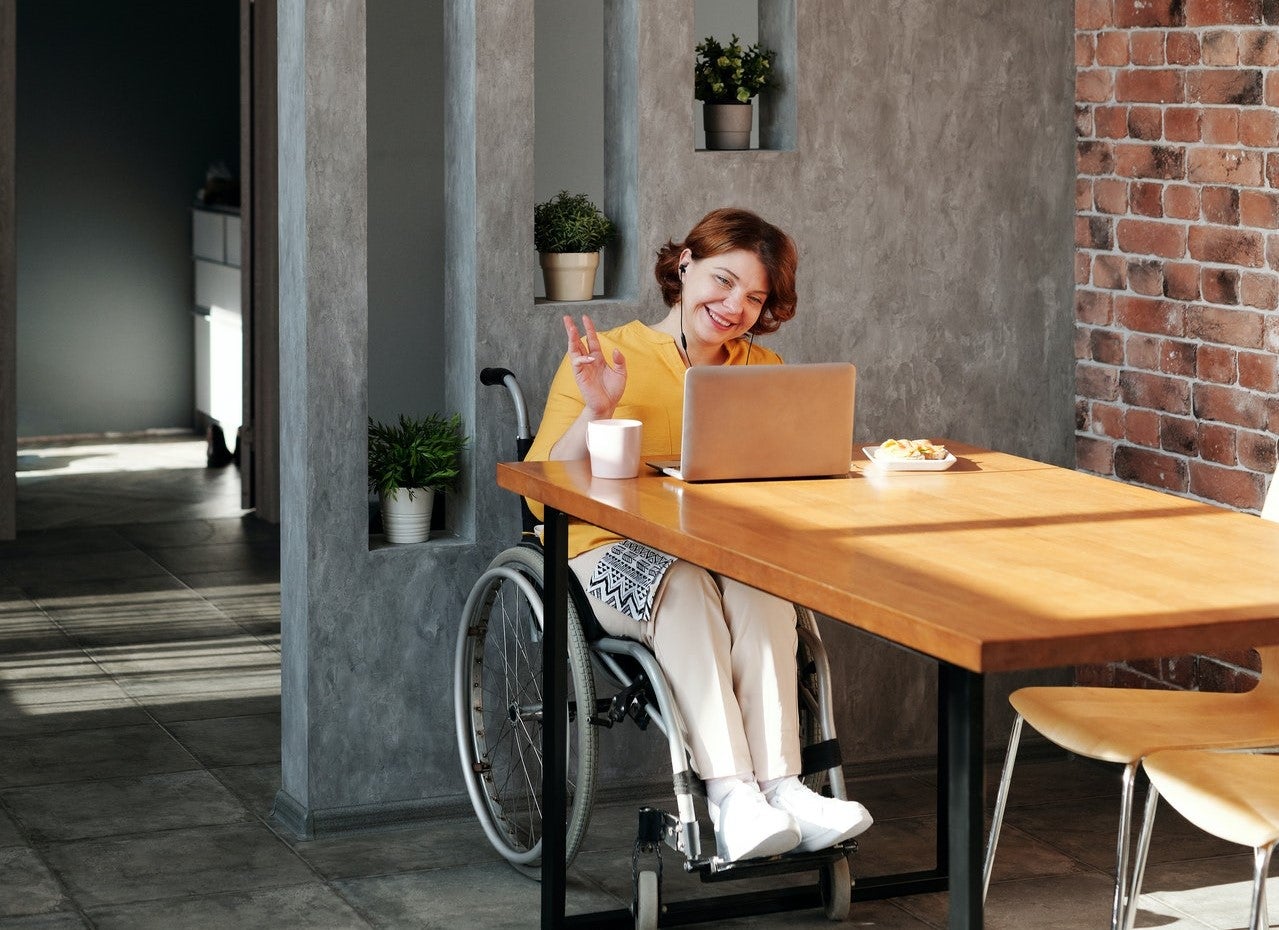 In a changing retail landscape, and with the Covid-19 pandemic having forced the closure of non-essential retail until recently, digital shopping has recently seen a tremendous rise in use, with online retail sales increasing by 71.7% year-on-year this month alone.
Despite the booming success of online retail, however, most retailers are still struggling to make websites accessible to people with certain disabilities and, in doing so, miss out on a big consumer base and associated revenue.
Retail Insight Networks talks with retail and accessibility experts to find out how retailers can improve their online accessibility, why it is important, and how improved accessibility benefits both the consumer and the company.
What are some of the main areas where retailers struggle to be accessible?
Poor product descriptions
Open Style Lab is a non-profit organisation committed to improving accessibility in the fashion industry. Open Style Lab researcher Yasmin Keats told Retail Insight Network that, when it comes to buying fashion, there are a lot of factors retailers don't consider.
Keats said: "One of the biggest problems is that fashion retailers don't share enough information that would be vital to know if you're a disabled consumer.
"Disabled people have more requirements when it comes to buying clothes than the able-bodied consumer. For instance, it's important to note how the garment moves, or if there are any features that may be hard for them such as hard-to-reach buttons.
"Retailers don't detail these items. They could have so many accessible clothes in store but, as there's no information about them online, disabled people won't know. It's not even just about the appearance of the garment, retailers also need to describe the material and the texture, as so many disabled people struggle with different material types."
Websites are hard to navigate
Jane Green is a disabled educationalist and adviser. Green told Retail Insight Network that retailers struggle to have their actual website be accessible, let alone their product offerings.
Green said: "Retailers struggle to get their products shown clearly. They often have a multitude of little icons that are difficult to see or, in the very least, overwhelming, especially for those who are neurodivergent. It's often very difficult to navigate the website.
"For people with disabilities, it is usually difficult to know exactly what the product contains. With clothes, for example, a lot of disabled people have issues with texture, physically and allergy-wise. It's important we know what the item is before we even buy it.
"You sometimes have to go through several options just to try and find these item details if we are so lucky to have them be available in the first place. Most of the time, there isn't any information to let you know if the product is accessible fashion, such as having a fastener or a zip."
Retailers struggle to identify inaccessibility
Contentsquare is a digital experience analytics platform that provides insights to help businesses. In October 2020, the platform acquired accessibility software developer AdaptMyWeb and, in March 2021, launched 'Contentsquare Foundation', a non-profit organisation dedicated to promoting digital accessibility.
Contentsquare Foundation director Marion Ranvier told Retail Insight Network that digital accessibility is an issue in the retail industry and that most retailers are unable to identify their errors.
Ranvier said: "Digital accessibility is an issue for retailers. Everyone needs access to digital content, but most retailers can't even identify where their accessibility issues lie.
"It's important to be able to identify where the accessibility errors are. It's a complex issue so retailers need to work on learning, training, and improving their online services to include people of all different abilities, especially the disabled."
How can retailers improve?
Offer more information
Keats told Retail Insight Network: "Retailers need to use a variety of images and videos to show what the garment is like and how it moves, as well as employ disabled models and models in sitting down poses to show what the item would look like on someone in a wheelchair, for instance.
"Implement better descriptions and more product information for different items. Talk about the features, talk about the materials, and have overall better marketing that includes the disabled.
"Because retailers don't share enough information, the disabled are generally more afraid to purchase items, even accessible fashion items, because there's not enough information being offered."
Good customer service is vital
Green said: "More communication is important. Have a good customer service that will be able to help consumers who are not as used to online shopping. People with disabilities fall into this category often.
"Filters and tags need to be improved so that the website is more informative. Clear return policies are also very important for if a product arrives and there is a problem with the texture of pattern for those with disabilities."
Implement assistive technology
Ranvier said: "The first important thing is to define web accessibility. Raise this topic to all company stakeholders and organise training for designers and employees because accessibility is so complex. Know where the issue is so you can target it. Think long-term strategy, not short-term.
"Digital accessibility is often an afterthought rather than a priority. This means that retailers scramble to adapt their websites after they've already been built. Instead, design websites with accessibility already in mind.
"Assistive technology should be implemented, such as to allow the user to increase or decrease font size, add text to speech, change contrast options.
"This is useful for people with visual impairments, seniors, and neurological disorders. Research actually shows that, when users with visual impairments are faced with accessibility blocks, two-thirds abandon their transactions."
What advice would you give to retailers who want to improve accessibility?
Normalise disabilities
Keats said: "There's a lot of stigma surrounding disabilities, and the retailers who market disabilities in a normalising way are the ones who will benefit the most. Don't be so in-your-face and tokenise disabilities, acknowledge that it's a normal thing to be.
"Companies don't need to be afraid so long as they are transparent and ask for feedback. Let your consumers know that you're going through a learning process and that you're actually trying – most disabled consumers will appreciate you for that.
"Begin by working with organisations that already have the expert knowledge and can assist you. Accessibility doesn't have to be a daunting experience if you just reach out to those who have the knowledge.
"This includes disabled people; disabled people need to be part of the conversation. You need to make efforts to talk to the disabled community as they are your audience; your customers."
Listen to the disabled community
Green said: "It all comes down to choice. Ask disabled people what they want and give them the choice to change their online experience for themselves, whether through site accessibility options – like changing typeface and font size – to implementing more tags and filters to help consumers find products.
"Hear our voices, listen to us. Disabled people are telling you what to do, you just need to hear us out. Retailers might think that it's expensive and time-consuming, but in the long run, it is a lot more efficient and cost-effective. Accessibility helps everyone, not just disabled people."