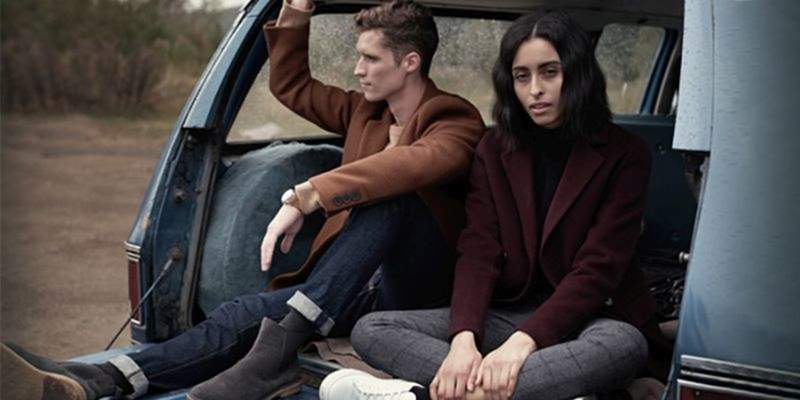 Canada-based clothing brand Frank and Oak chose Centric Software (Centric) to provide its product lifecycle management (PLM) solution to improve its competitiveness in the market.
Established in 2012, Frank and Oak designs, manufactures and sells clothing and accessories through its 16 retail locations across Canada, including street, mall and pop-up stores.
---
US-based technology company Oracle announced the availability of its Oracle Retail Merchandising Solutions as a service through the Oracle Cloud.
With these services, the company aims to help retailers drive strategic growth in a global retail market by simplifying the user experience and creating a flexible business environment.
---
American retailer Walmart signed an agreement to deliver products to consumers through Google Assistant, marking its entry in the voice shopping segment.
Using the service, shoppers will be able to build a basket of previously purchased items.
To that effect, the retailer announced plans to integrate its Easy Reorder feature into the Google Express shopping service.
---
Chinese e-commerce company Alibaba reached a HK$22.4bn ($2.88bn) deal to acquire a 36.16% interest in hypermarket operator Sun Art Retail Group from Ruentex Group in order to strengthen its offline retail presence.
As part of the deal, Alibaba will form a strategic alliance with Auchan Retail and Ruentex Group.
The transaction will also see Auchan increase its stake in Sun Art, which operates 490 outlets across China.
---
German retail chain Rossmann collaborated with technology company Wirecard to offer Alipay payments.
Going forward, mobile Alipay barcode payment will be available at more than 2,000 Rossmann branches across the country.
---
German discount supermarket chain Aldi unveiled plans to invest $3.4bn to expand its presence in the US.
As part of its planned expansion, the retailer plans to increase the total number of its stores in the country from 1,600 to 2,500 outlets over the next five years, as well as create 25,000 new jobs.
With this move, Aldi is anticipated to become the third largest grocery store by count in the country and serve 100 million customers a month.
---
US-based retail chain Bon-Ton Stores is planning to enhance its Close to Home initiative, with the addition of in-store outlets across 100 stores this year.
The US retailer launched this initiative across 45 stores last year.
As part of its expansion, Bon-Ton Stores also launched an online sourcing fair that invites artisans, local artists and designers and entrepreneurs to sell their products through its 'Close to Home' shops.
---
Walgreens Boots Alliance was set to acquire 1,932 stores, three distribution centres, and related inventory from Rite Aid for $4.375bn after receiving regulatory clearance for an amended asset purchase agreement.
The development follows a deal between the parties in June this year, which saw Walgreens agree to acquire Rite Aid's 2,186 stores for $5.175bn after calling off plans to acquire the company ahead of potential scrutiny by the US Federal Trade Commission (FTC).
Store purchases are scheduled to commence next month, with completion expected between March and May next year.
---
American luxury retailer Coach completed the previously announced acquisition of Kate Spade & Company for $2.4bn.
The development comes after Coach's subsidiary Chelsea Merger Sub completed its tender offer for all of the outstanding shares of Kate Spade at $18.50 a share.
Kate Spade will now operate as a wholly owned subsidiary of Coach, which intends to drive long-term sustainable growth for the company.
---
Apple is set to open a store in the shopping district of Garosugil in southern Seoul, marking its first retail outlet in South Korea.
The company has announced 15 job openings for the new store, which include in-store specialists who would help customers with troubleshooting Apple products.
Until now, Apple collaborated with authorised service providers in Korea to offer services to its customers, reported koreaherald.com.