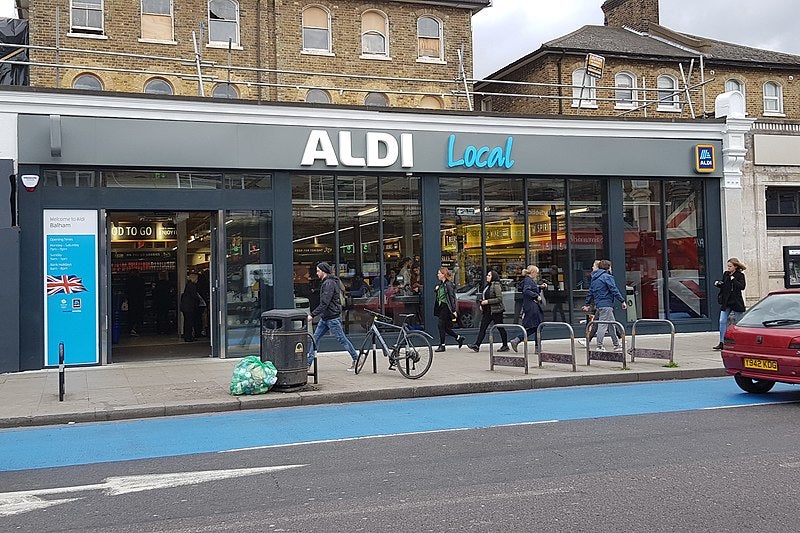 British supermarket chain Aldi is reportedly planning to recruit 1,200 new employees in the UK despite the widespread job loss in the retail industry due to the Covid-19 crisis.
The retailer, which operates more than 890 stores and employs around 35,000 people across the UK,  will increase its total new jobs in the UK to 4,000 for the year.
Additionally, Aldi revealed plans to open stores in Sandhurst, Bristol and Edinburgh. It is planning to operate 1,200 stores in the UK by 2025.
The Guardian quoted Aldi UK chief executive Giles Hurley as saying: "As much as the disruption of the past few months has been challenging, it has also reminded us that there are still hundreds of towns across the UK where shoppers don't have access to Aldi's award-winning quality products and unbeatable prices.
"To continue doing this and meet our goals of making Aldi accessible to even more shoppers, we will need thousands more amazing colleagues across the country. I look forward to welcoming each and every one of them to the team."
The retailer saw its sales increase by 13% over the 12 weeks to 12 July.
Last week, the retailer achieved a new milestone with the opening of its 2,000th store in the US. It also plans to open more than 70 new stores by the end of this year.
Another UK supermarket chain Asda reportedly decided to ask all staff to return to office from next month after the UK Prime Minister Boris Johnson laid out a plan to 'return to normality'.