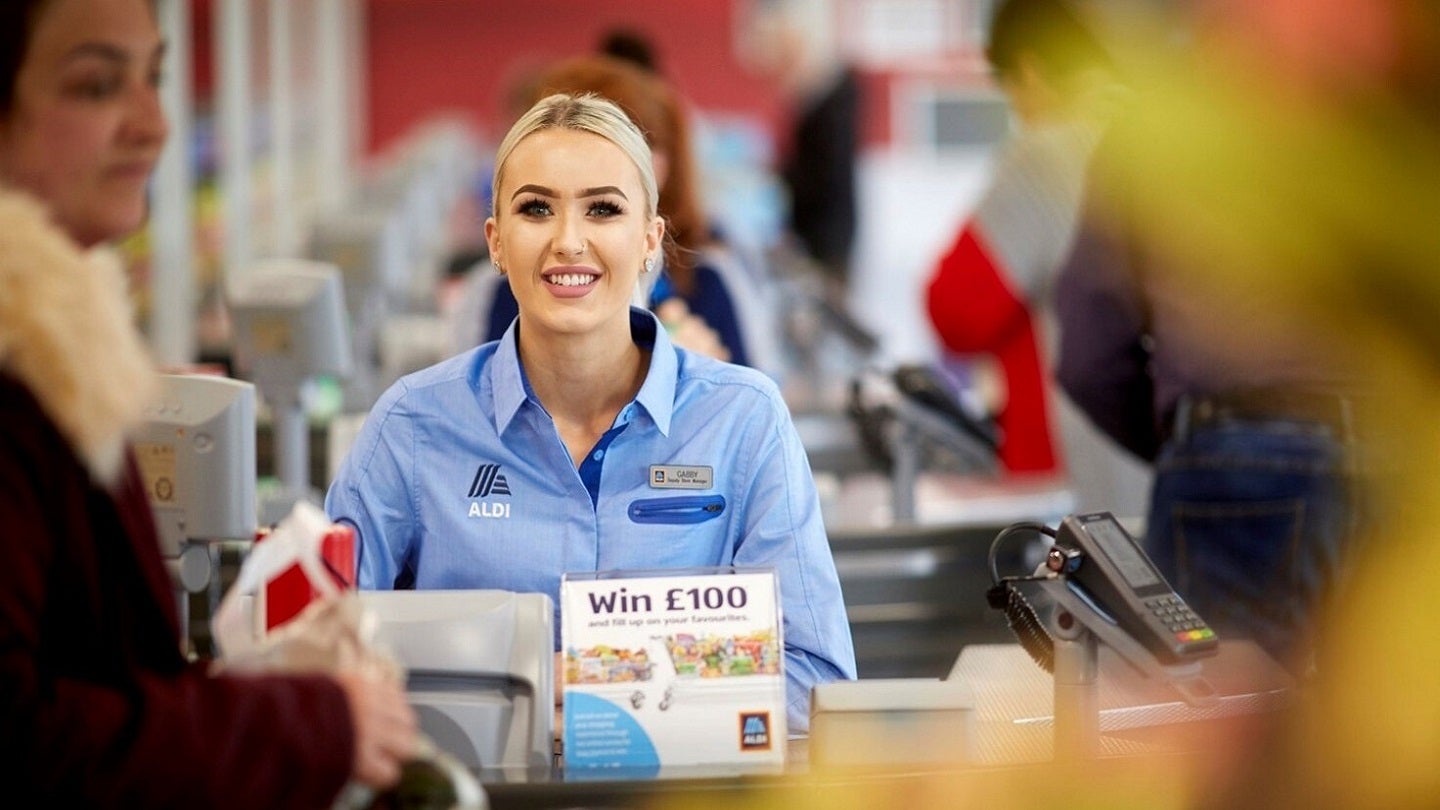 Multinational supermarket chain Aldi has announced a pay rise for its hourly paid store assistants across the UK.
From 1 July 2023, the starting pay for the retailer's UK store assistants will increase to a minimum of £11.40 ($13.97) an hour, or £12.85 ($15.74) for those inside the M25.
The new rates are more than 13% higher than they were a year earlier and are above the Real Living Wage, which is £10.90 an hour nationwide and £11.95 inside the M25.
In addition, pay rates will increase to £12.30 nationwide and £13.15 inside the M25 based on the length of colleagues' service.
The pay rise will apply to more than 28,000 store colleagues.
Aldi claims to offer one of the highest hourly rates and has paid for breaks worth a further £927 a year for store colleagues.
The company has invested more than £100m in colleague pay in the last 12 months.
The new pay rise comes after a series of announcements by the company, including raising hourly rates for 7,000 of its Warehouse colleagues across the UK, earlier this month. 
Aldi UK and Ireland CEO Giles Hurley said: "We believe our colleagues are the best in the sector and we are committed to ensuring they are also the best paid.
"We are incredibly proud of every single member of Team Aldi and are pleased to become the first UK supermarket to pay a minimum of £11.40 per hour to all store assistants."
Germany-based retailer Aldi operates more than 990 stores across the UK, employing more than 40,000 colleagues in the country.
Last month, the supermarket chain revealed plans to create more than 6,000 UK jobs this year, having created 4,500 permanent roles last year.
It also plans to open 40 stores across the UK this year, including in Norwich and Newcastle.