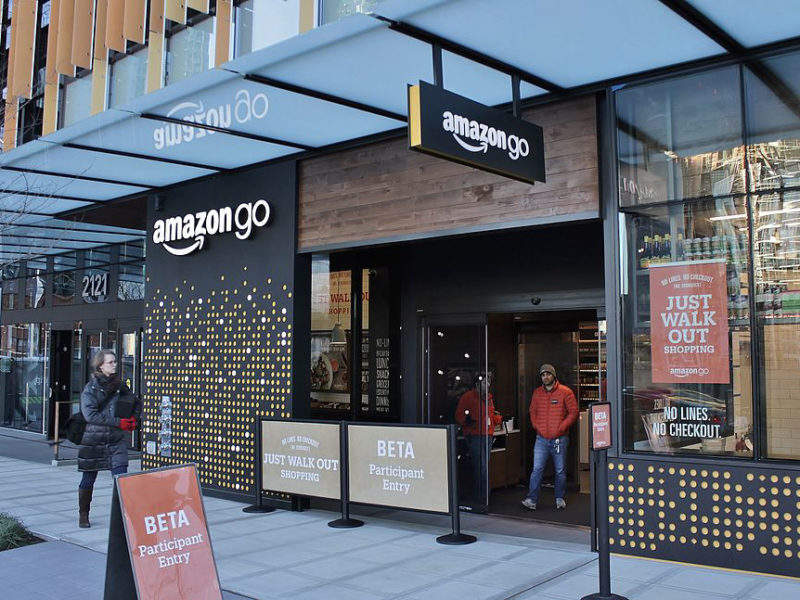 Ambient commerce offers consumers a new way to shop, and according to GlobalData, it promises to be a game-changing retail technology.
Ambient commerce describes a new form of shopping which makes use of sensors coupled with artificial intelligence (AI) to enable frictionless shopping.
Ambient commerce allows retailers to better understand customers shopping habits as it takes advantage of the data generated by mobile devices, e-commerce sites and smart appliances to make buying recommendations.
GlobalData's latest report 'Ambient Commerce' predicts that Generation Z, which consists of 2.3 billion of 'digital natives' born after 1995, will increasingly choose ambient commerce as a way to buy things.
The expenditure on the Internet of Things (IoT) connected devices and on IoT software and services in the retail sector will be driven by ambient commerce. The research predicts that by 2020, the retail sector will spend $5.3bn on IoT software and services, up from $2.7bn in 2018.
Over the next two years, the report said, the retail sector will emerge as the fifth-largest spender on IoT software and services after the government, transportation, utilities and manufacturing sectors.
GlobalData's principal analyst for technology thematic research Ed Thomas said: "The worlds of online and offline retail are merging and ambient commerce sits in the middle. This is why Amazon and Alibaba, the world's dominant online retailers, have both invested billions in acquiring stakes in physical retailers. Having gained a physical foothold on the high street, these retailers are now heightening the retail experience by experimenting with ambient commerce in stores."
Some of the retail leaders across ambient commerce include Amazon, Alibaba, JD.com , Walmart and Kroger
Amazon has launched Amazon Go stores, which offer a vision of frictionless commerce by offering a 'grab and go' service which is possible by implementing computer vision, sensors and machine learning technologies in a physical space.
Meanwhile, Alibaba's Hema stores offer shoppers 'New Retail' experience, which allows customers to use their smartphone apps, combined with QR codes to shop and go.
Thomas added: "We can expect many more strategic alliances and M&A deals as old-world companies seek to join the new ambient world, and the insurgents broaden their bases and round out their tech infrastructures."
In June, H&M launched voice-activated mirrors in its Times Square, New York Flagship. There's no touch-screens, no buttons and no typing, the mirror can take selfies, give styling recommendations through voice commands.
Read more: