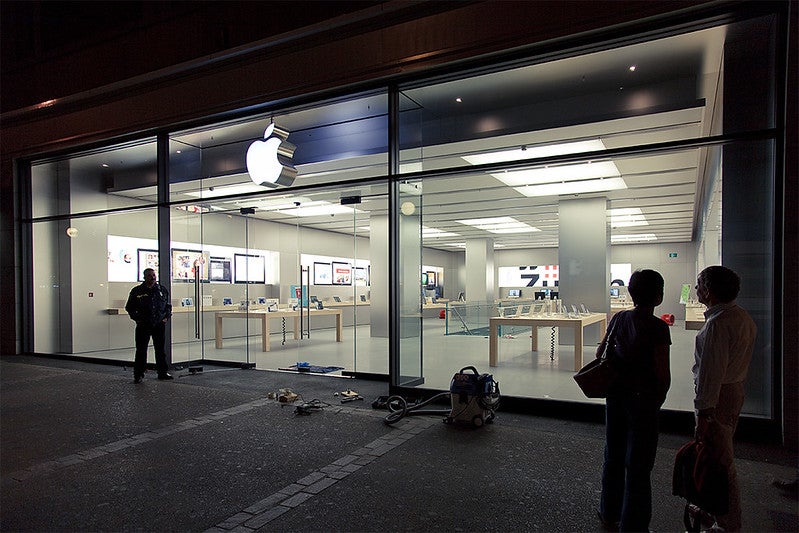 Technology giant Apple is reportedly planning to close seven retail locations in Houston Texas as coronavirus resurfaces in the US.
The Texas stores affected by the decision include the Highland Village, First Colony Mall, Houston Galleria, Memorial City, Willowbrook Mall, Baybrook and The Woodlands locations, Bloomberg reported citing Apple.
The move will bring the number of locations that have been closed after reopening to 18.
Recently, the company decided to shut a total of 11 Apple stores, two in Florida, two in North Carolina, one in South Carolina and six in Arizona, due to the recent spikes of Covid-19 cases in the country.
Apple did not provide a specific time for the reopening of Houston stores, but customers will be provided time to pick up devices under repair at the stores.
The company said: "Due to current Covid-19 conditions in some of the communities we serve, we are temporarily closing stores in these areas.
"We take this step with an abundance of caution as we closely monitor the situation and we look forward to having our teams and customers back as soon as possible."
As of 23 June, numbers of coronavirus cases in Texas have reached more than 120,000 with a record of almost 5,500 in a single day.
Earlier, Apple reopened the majority of its 271 US stores after closing them in March due to the pandemic.
Last week, it decided to reopen ten New York City stores locating in Manhattan, Brooklyn, Queens, Staten Island as well as Apple's glass cube on Fifth Avenue.
Reports also suggest that the company is planning to reopen a total of 37 more stores on 24 and 25 June.