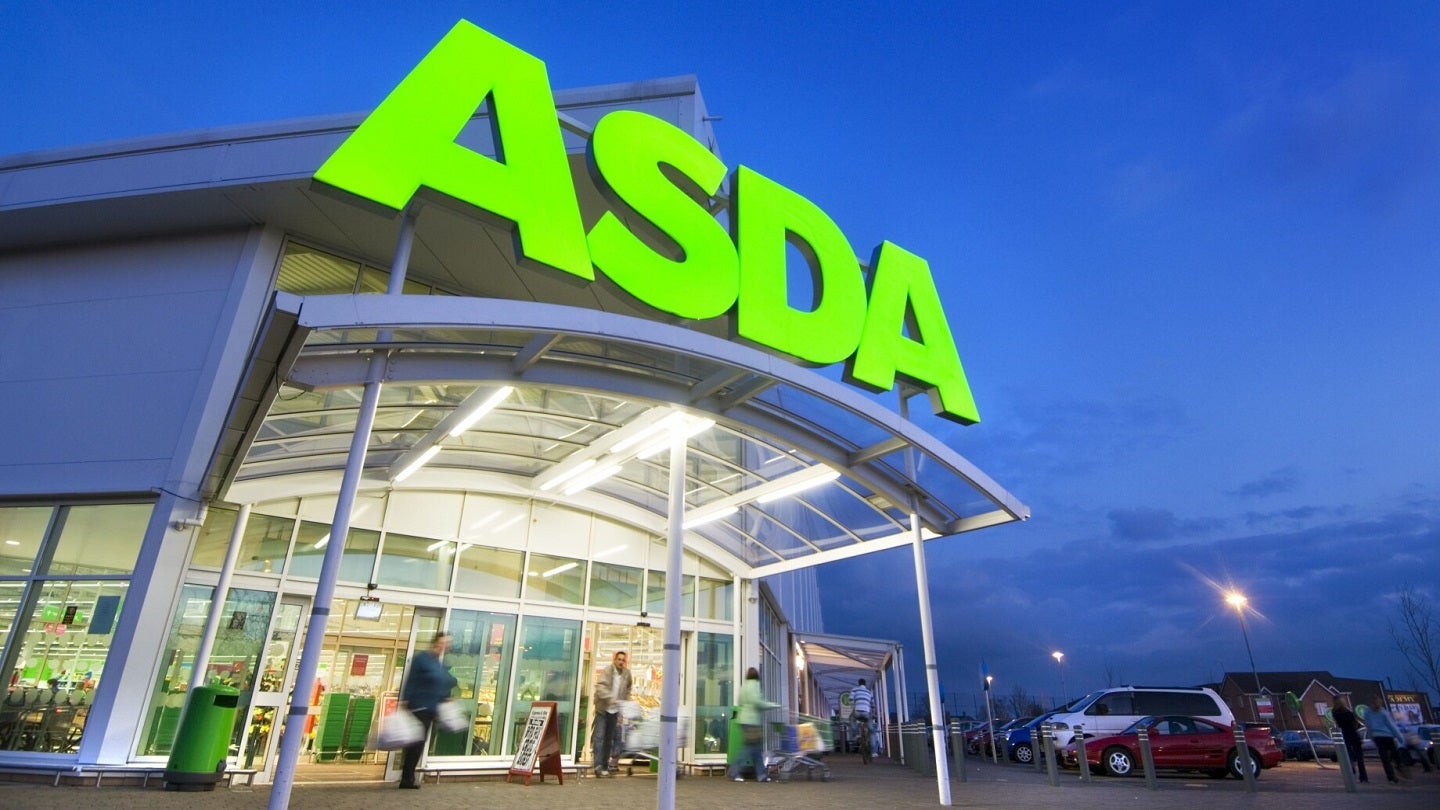 British supermarket chain Asda's adjusted earnings before interest, taxes, depreciation, and amortisation for the year ending 31 December 2022 declined by 24% to £886m ($1.09bn) from £1.17bn in the prior fiscal year (FY).
While announcing financial results for FY22, the company attributed the fall in annual earnings to the decision to minimise the impact of cost price inflation to keep prices as low as possible.
Total sales excluding fuel have reached £20.45bn in FY22, up by 0.1% compared to the fiscal year 2021 (FY21).
The retailer registered a robust performance in the second half (H2) of FY22, with like-for-like (LFL) sales increasing by 5.1% over the prior year. LFL sales rose by 5.4% in the fourth quarter of the FY.
In the 12 weeks to 25 December 2022, Asda's sales grew by 6.4% compared with the corresponding period in FY21.
During the year, the supermarket chain cut the prices of more than 100 branded and own-brand product lines by an average of 12%.
In October last year, the supermarket chain expanded its presence in the convenience market by signing a deal to acquire 129 convenience stores and attached petrol stations from the Co-op. The company is awaiting regulatory approval for the completion of the deal.
Asda co-owner Mohsin Issa said: "Asda delivered a highly resilient performance last year. We took a conscious decision to support customers by investing heavily to mitigate the impact of inflation and keep prices as low as possible.
"Although this contributed to a decline in profitability, it was the right thing to do for our customers and will ultimately help to deliver long-term growth.
"We are pleased with the strong sales growth we saw in H2, driven by investments in value and quality, and this positive momentum has continued into 2023 with like-for-like growth of 6.8% in February."
The supermarket chain opened its first Asda Express convenience store in Sutton Coldfield, the West Midlands, in November last year and followed it up with a second in Tottenham Hale, North London, in December. The company plans to open 300 more Express stores by the end of 2026.