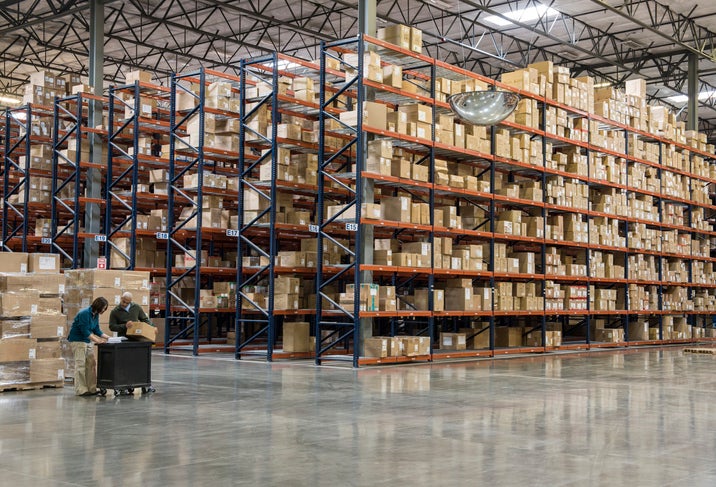 Modular warehousing and logistics solutions provider SSI Schaefer has collaborated with fashion and homeware retailer Brands for Less on automated inventory management.
The solution comprises a VNA selective storage system for 4,350 pallets and an automated bin storage system with 123,000 totes for small and medium-sized goods.
Most goods are received in bins and cartons from a central Brands for Less import facility and are automatically stored in the bin storage system. Conveyors and vertical lifters deliver bins to pick-up points, where 32 roaming shuttles pick up the bins and store them in assigned locations in the 600m² facility.
It reportedly offers improvements in efficiency, storage optimisation and cost reduction for businesses in the retail industry.
Investing in new products and services like automated inventory management is a key strategy for proactive retail businesses looking to remain competitive.
Brands for Less deputy CEO Ayman Beydoun commented: "This automated storage solution has significantly enhanced our warehouse efficiency, allowing us to serve our customers better and meet their increasing demands. The system's flexibility will support our expansion as well as our growing e-commerce business."
SSI Schaefer managing director for MEA Carsten Spiegelberg added: "This fully automated storage facility will provide Brands for Less a sound and flexible basis to support the growth expected in processing their supply of goods."
Brands for Less has operated in Middle Eastern and European markets for over 20 years. It has more than 85+ stores and offers more than 3,000 designer brands.