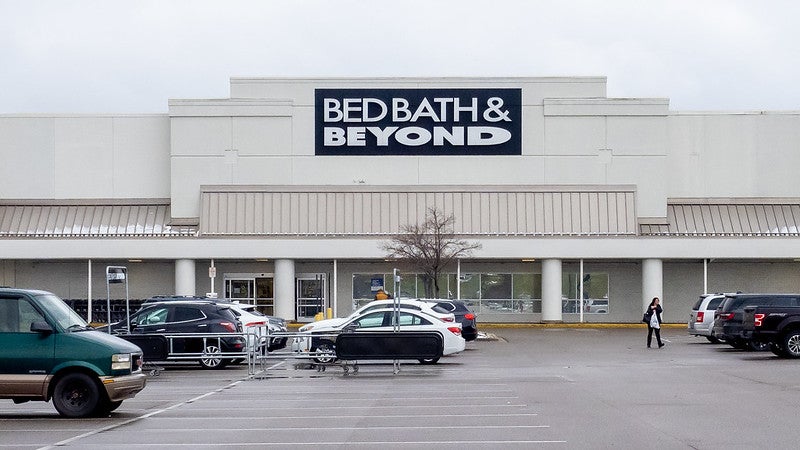 US-based homeware retailer Bed Bath & Beyond has provided the first list of stores that will close as part of the company's turnaround plan, which was announced late last month.
The list includes 56 of the roughly 150 underperforming namesake stores that are planned to close.
Bloomberg reported that most of the closings are taking place in the upper Midwest, New York and New Jersey locations.
They also include stores in California, Illinois, Michigan, Nevada, Ohio and Florida among other states.
In an email, company spokeswoman Julie Strider was quoted as saying: "We will continue to review our portfolio where it makes sense to profitably support our customers and business.
"Our immediate focus is on supporting our teams, growing the business, making sure our stores, customers and partners are supported and improving returns to shareholders."
Bed Bath & Beyond also plans to reduce its workforce by around 20% across its corporate operations and supply chain.
The company has also secured more than $500m in new financing, including a loan, and is looking for new leadership.
It initially announced the restructuring plan on 31 August.
At the time of announcing the plan, Bed Bath & Beyond director and interim CEO Sue Gove said: "We have taken a thorough look at our business, and today, we are announcing immediate actions aimed to increase customer engagement, drive traffic, and recapture market share.
"This includes changing our merchandising and inventory strategy, which will be rooted in National Brands.
"Additionally, we are focused on driving digital and foot traffic, as well as optimising our store fleet."
Based in New Jersey, Bed Bath & Beyond currently operates 955 stores across the US, Mexico, Canada and Puerto Rico.
The company reported a 25% year-on-year decline in net sales for the first quarter of fiscal 2022 (FY22).