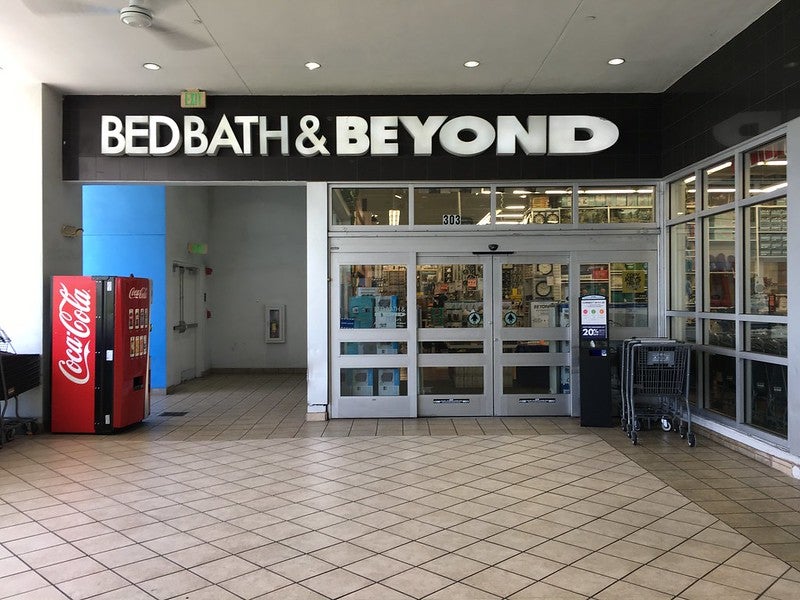 US-based homeware retailer Bed Bath & Beyond has raised around $225m in an equity offering amid efforts to prevent bankruptcy.
The retailer did not identify the investors, but Reuters reported that Hudson Bay Capital Management is the lead investor in the stock sale.
Bed Bath & Beyond also expects to receive another $800m over the next ten months, subject to meeting certain conditions.
The retailer will use the proceeds from the investment to repay outstanding borrowings under its credit facility.
At the same time, it plans to continue its turnaround plans, which include optimising its store footprint.
Bed Bath & Beyond has already initiated store closures with plans to reduce its Bed Bath & Beyond banner to around 360 stores and its buybuy BABY banner to roughly 120 locations across the US.
Earlier this month, the retailer decided to close 87 more stores, which followed an announcement it made last year to close 150 stores and cut its workforce by 20%.
Bed Bath & Beyond president and CEO Sue Gove said: "This transformative transaction will provide runway to execute our turnaround plan.
"We continue to put our customers at the centre of every decision, positioning Bed Bath & Beyond to meet and exceed their expectations, while resetting our foundation for near and long-term success.
"We are also prioritising availability of leading national and emerging direct-to-consumer brands our customers know and love.
"As we make important strategic and operational changes, we will continue to take disciplined steps to enhance our cost base and improve our financial position."
Last month, US-based private equity firm Sycamore Partners reportedly negotiated a deal to purchase the assets of Bed Bath & Beyond.
The retailer reported net sales of $1.259bn for the third quarter of fiscal 2022 (FY22), down by 33% from the same period of fiscal 2021 (FY21).