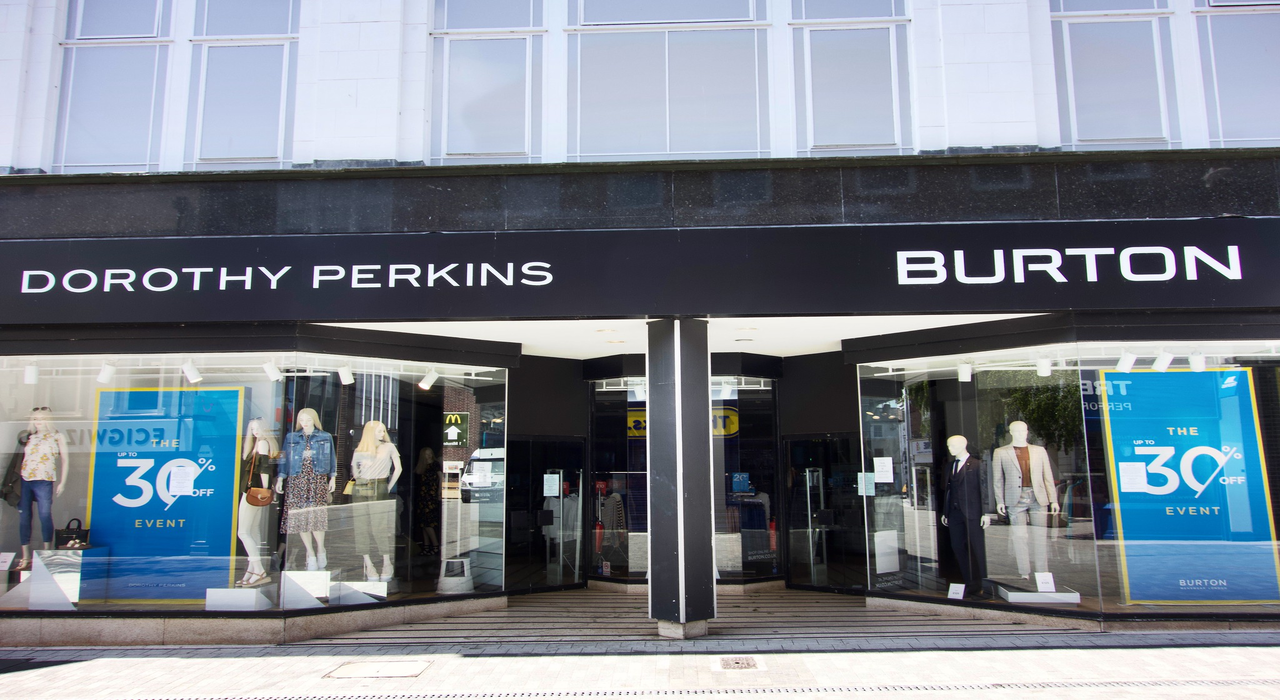 Online fashion retailer Boohoo has entered into an agreement to acquire Arcadia Group's Burton, Dorothy Perkins, and Wallis brands for £25.2m.
Under the terms of the agreement, Boohoo will acquire all e-commerce and digital assets and related intellectual property rights, customer data, business information and inventory of the brands.
The £25.2m deal, which will be paid in cash, does not include 214 shops as well as the 2,450 workers employed in them.
Boohoo CEO John Lyttle said: "We are delighted to announce the acquisition of the assets associated with the online businesses of the three established brands Burton, Dorothy Perkins and Wallis.
"Acquiring these well-known brands in British fashion out of administration ensures their heritage is sustained, while our investment aims to transform them into brands that are fit for the current market environment. We have a successful track record of integrating British heritage fashion brands onto our proven multi-brand platform, and we are looking forward to bringing these brands on board."
Following the acquisition, approximately 260 employees from head office functions such as brand design, buying and merchandising, and the digital part of the business will be transferred along with the brands to Boohoo.
The acquisition comes a week after UK online fashion retailer Asos acquired Arcadia's brands Topshop, Topman, Miss Selfridge and HIIT in a deal valued at £265. It also paid additional £30m for Arcadia Group's stocks.
In November last year, Arcadia group, which is owned by Sir Philip Green, entered administration following the impact of coronavirus pandemic.
Last month, Boohoo purchased multinational retailer Debenhams brand and website for £55m.
Employees  have "had their ideas ignored and their ambitions for the store ambushed"
Author and un-employment coaching company Another Door founder Eleanor Tweddell told Retail Insight Network that those now facing un-employment have not been listened to or considered in these decisions.
Tweddell said: "Its not just about a brand acquiring another brand, or even about the high street and what happens to property. The more important factor is the 8,000 people who are now out of a job. So, what happens to them?
"Retail skills have always been undervalued, but when we look further we can see a highly skilled talent, someone who knows what customer service is about, knows what makes customers happy and unhappy, knows merchandising, stock checks, people management.
"This is a group of 8,000 people who have probably seen this coming for a long time. They've been frustrated that head office is not listening. They've had their ideas ignored and their ambitions for the store ambushed.
"This is an untapped talent of rich customer insights. Instead of just seeing this as 8,000 people now wondering what next, those affected should now be looking for opportunities to reinvent themselves, use their talents for greater good, and share those skills."
"The human face to face connection is being lost"
Savings platform Raisin co-founder Kevin Mountford told Retail Insight Network that Boohoo's acquisition of Arcadia brands potentially signifies a changing high street.
Mountford said: "With Boohoo purchasing Dorothy Perkins, Wallis, and Burton, this is a turn during the pandemic that might see others follow suit. Yes, physical stores may have to close, but with an online presence, could these big brand names now be stretched to serve younger audiences? Dorothy Perkins and Wallis might not be the number one choice for younger online shoppers, but over time could this be a consumer fashion trend that picks up again.
"What about in 20 years time? Are we going to be a virtual high street completely? Will it be a case of the high street becoming a street of pop up shops or are councils going to have to go back to basics and see what they can do with these vacant stores?"
Mountford also noted that, though Boohoo is "bringing these brands forward", consumers are eager to return to the high street and receive customer experience that can not be achieved online.
He said: "The human face to face connection is being lost, not to mention thousands of jobs. 260 jobs are being taken over to Boohoo which may be saved, however, what about the front line staff? The person that greets you at the door? The person behind that cash till? All 214 UK shops will close, with about 2,450 staff losing their jobs. Unfortunately, these 2,450 staff are now left in the middle, not only panicking but also wanting answers.
The way Boohoo have bought these brands is a huge step forward, however, we have to also remember that after this pandemic, consumers are perhaps more than ever wanting to go out and physically purchase rather than online shop – and the more we turn these brands into virtual high street blocks, the less consumer-facing experience a customer has."