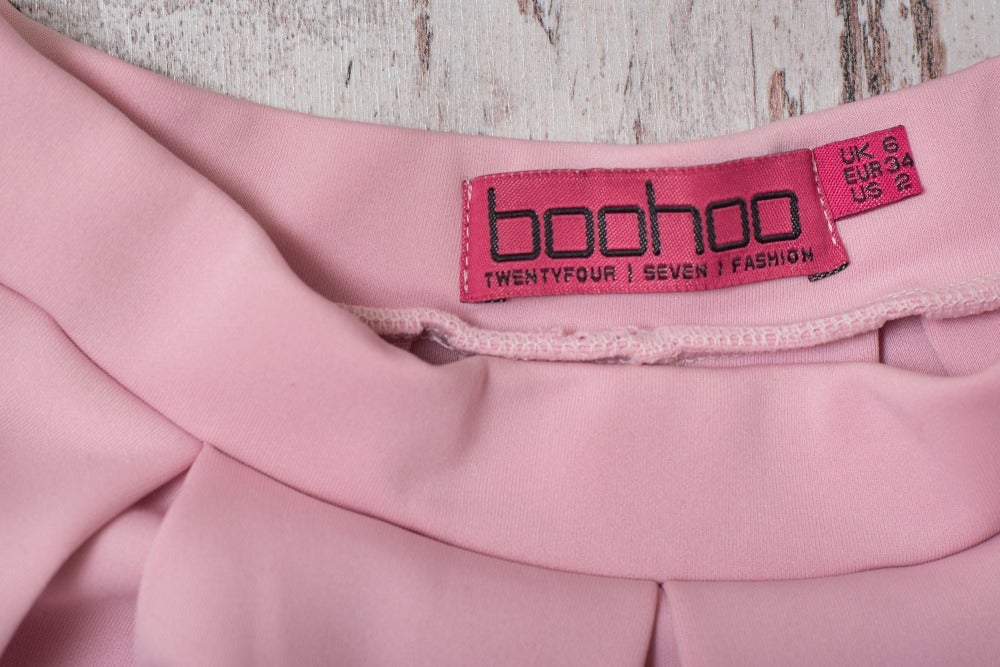 Boohoo Group has fully acquired UK fashion retailer PrettyLittleThing (PLT) for an initial consideration of £269.8m after purchasing the remaining 34% shares from minority shareholders.
The initial consideration has the potential to increase to £323.8m if PLT sees its share prices averaging £4.91 per share between the date of completion and 14 March 2024.
This follows accusations made on Tuesday by London-based hedge fund Shadowfall, who said Boohoo had overstated cash flow by £32m and was treating cash generated by PLT as though it fully owned the business.
According to Boohoo, the remaining 34% stake would help it to continue to "successfully disrupt the international markets" it operates in. The acquisition also means that Boohoo would be able to retain a strong balance sheet so that future mergers and acquisition opportunities would become available to the company.
Response to the purchase
Boohoo CEO John Lyttle said: "PLT has delivered strong growth as part of the Boohoo Group's platform, and has a great future ahead of it in the UK and overseas."
PLT CEO and founder Umar Kamani said: "This deal represents another milestone in our journey at PLT. Since being a disruptive start-up in 2012 to a global fashion brand that generates over half a billion pounds in sales today, I am incredibly proud of what my team and I have achieved in such a short period of time."
Kamani and PLT chief operating officer Paul Papworth will remain in their roles.
Boohoo's response to the accusations
Shadowfall earlier this week also accused Boohoo of failing to take tax payments into account when reporting on its cash flow.
Yesterday, a Boohoo Group statement denied the claims made by Shadowfall. It said: "The Group strongly refutes any allegations of understating costs incurred by PLT, thereby overstating its profitability. All intercompany transactions are conducted on an arms' length basis. The Group operates a multi-brand strategy with the profitability of its more established brands such as boohoo and PLT being significantly ahead of the Group's adjusted EBITDA margin of 10.2%; with that higher margin being reinvested into new opportunities and brands that the Group has started or acquired in recent years such as boohooMAN, Nasty Gal, MissPap, Karen Millen and Coast.
"As disclosed at the time of the acquisition of the majority of PLT, and in the latest annual report and accounts, the Group has the option to acquire the remaining 34% minority shareholding in PLT, with the terms of the option coming into being on 28 February 2022. Under the terms of the agreement, it was agreed that an independent big-four accountancy firm would undertake a valuation exercise to determine the market value for PLT, after which a minority discount may be applied of up to 30%."
"Whilst the Group has recognised the minority interest in this manner at a statutory level, for adjusted earnings per share, the Group has deemed it appropriate to recognise the full 100% of the 34% of PLT's adjusted profit after tax to allow its shareholders and readers of the accounts to fully understand PLT's underlying profitability. To not do so would risk over-stating the Group's current adjusted earnings per share, and understate the minority shareholders' likely future interest in the after-tax profits of PLT."
Boohoo share prices decrease following accusations
Following the accusations, Boohoo's share prices fell by 12%. The stock later, however, saw some recovery, ending the day 6.8% lower at 334.9p per share. The new share price left Boohoo valued at £4.1bn.