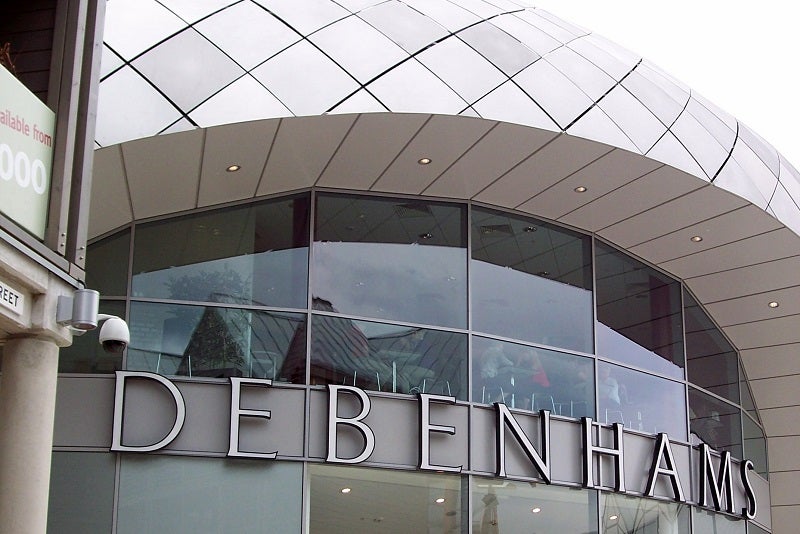 UK department store chain Debenhams has issued a profit warning as sales continue to decline, jeopardising its Debenhams Redesigned strategy.
The retailer's like-for-like sales dropped 5.3% for the 26 weeks to 2 March. Debenhams said its January profit forecast for the financial year was "no longer valid."
The Debenhams profit warning followed the announcement of a £40m refinancing loan, which gave the company more time to organise a long-term turnaround plan and further implement its Redesigned strategy.
Around 50 Debenhams store closures are expected as a result of the profit warning.
GlobalData senior retail analyst Sofie Willmott said: ''Despite being up against weak comparatives, Debenhams has continued on a downward trajectory, following a disappointing performance in 2017/18, with the retailer's Redesigned strategy yet to deliver positive results. Although cost-cutting plans are on track with Debenhams set to close one-third of stores in the 'medium term,' tumbling GTV has forced the retailer to announce yet another profit warning. Given share price is already at rock bottom with the retailer's market cap at a measly £36m, the news has not had a major impact.
"Debenhams' much-needed image revamp including a new logo and strapline 'Do a bit of Debenhams' alongside ongoing discounting across product categories has not been enough to bolster demand as shoppers reined in non-essential spend amidst economic uncertainty.
"The online channel performed much better than stores, however minor growth when digital accounts for 22% of Debenhams' revenue was not enough to have a significant impact on top line performance. Unlike close competitor Next that has long focused on its online division, aided by its background as a catalogue retailer, and is now able to rely on e-commerce to prop up sales, Debenhams does not have the same solid e-commerce grounding that is much needed to protect sales as spend shifts online.
"Given the troubles at House of Fraser across the period with stores looking empty and unloved and its website proposition being dialled back, Debenhams should have been able to steal share. The predicted poor performance across the two players, alongside John Lewis' FY results which are expected to be muted when they are announced on Thursday, is evidence of the ongoing struggles of department store retailers.
"Although changes are being made to product ranges and the experiential element is a key focus for the retailer, it is questionable whether this will be enough to draw consumers back into Debenhams."
Free Report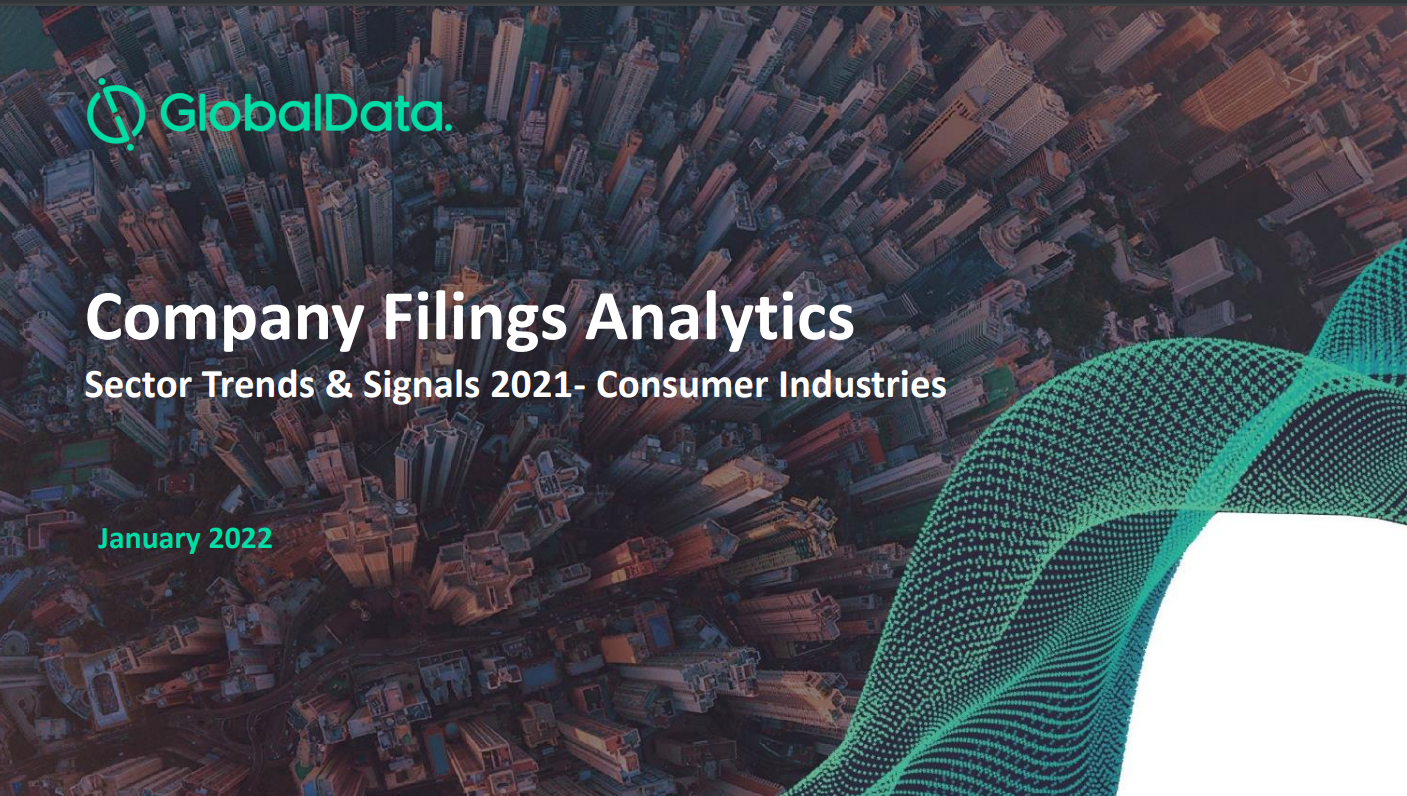 Identify the trends of tomorrow using filings sentiment analysis
Business sentiment continues to improve, showing a clear recovery since the onset of COVID-19. Sentiment in 2021 was up by 8% compared to 2020. 
Consumer industries had the highest sequential filings sentiment growth in Q3 2021. Optimism around digital themes and general outlook drove the positive trend in overall business sentiment. 
GlobalData's Filing Analytics Annual Report 2021 on the Consumer industries provides insights into sentiment and mention trends for companies, geographies, and themes. Get real-time analysis of: 
Quarterly & annual reports

 

Earnings call transcripts

 

IPO filings

 

Events presentations

 

ESG filing trends 

 
Understand the overall outlook for Consumer and spot the topics and themes that will be most impactful in the next few years. 
Download the full report to understand what to expect and how to align your business for success.  
by GlobalData