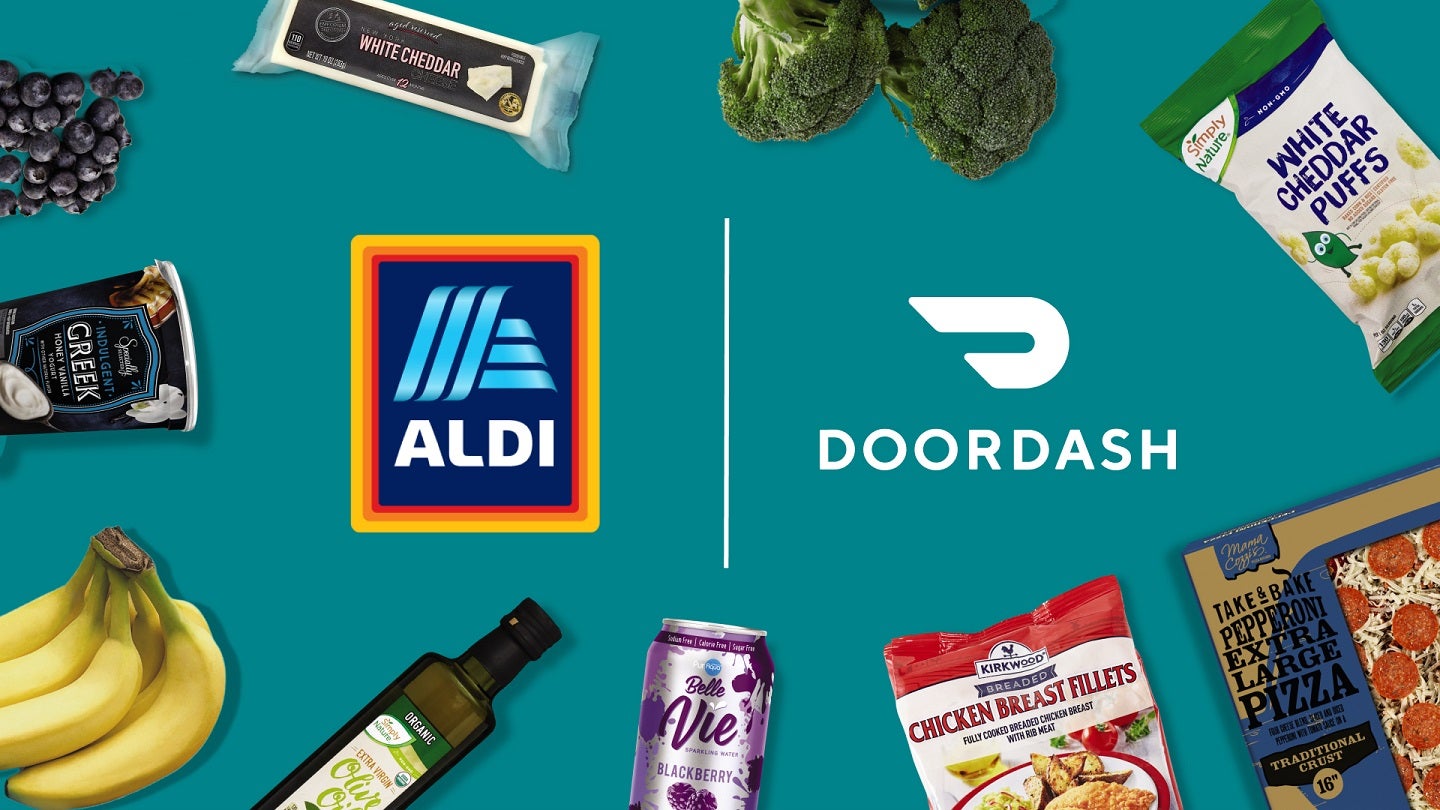 US-based grocery delivery platform DoorDash has partnered with retailer ALDI to provide on-demand grocery deliveries in the US.
The grocery delivery service will be available from more than 2,100 ALDI locations across 38 states.
Customers can order items such as fresh produce, meat, seafood, dairy, bread and household goods via the DoorDash mobile app or website.
All participating ALDI stores will be available on DashPass, DoorDash's membership programme that offers free delivery from a range of restaurants, grocery and convenience stores.
ALDI national buying vice-president Scott Patton said: "By partnering with DoorDash, we can conveniently bring our award-winning, fresh and affordable groceries to even more of our customers' doors with the click of a button.
"Whether shopping for a weekly grocery haul or in need of a few extra ingredients for tonight's dinner, our customers now have another way to shop ALDI for all their grocery needs."
With its partnership with ALDI, DoorDash now offers more than 98% of its monthly consumers in the US access to a non-restaurant store on DoorDash.
The service currently has more than 100,000 non-restaurant stores across its Marketplace and Drive platforms across North America.
It has been offering on-demand grocery delivery since 2020.
DoorDash new verticals vice-president Fuad Hannon said: "Our partnership with ALDI provides customers access to the retailer's affordable staples and cult favourites with the speed and reliability of DoorDash.
"Additionally, consumers can consolidate all their shopping needs from fresh foods to household essentials on DoorDash as their one-stop shop."
In December last year, DoorDash decided to cut around 1,250 corporate jobs to reduce operating expenses.
The total number of jobs cut represents roughly 6% of the company's total workforce.
Earlier this month, ALDI opened a regional headquarters and distribution centre in Loxley, Alabama.
The 564,000ft² facility will support at least 100 stores across Louisiana, Alabama, Mississippi and the Florida Panhandle.