Hudson reopens flagship store at Grand Central Terminal
Hudson operates more than 1,000 stores in airports, commuter hubs, landmarks and tourist locations across North America.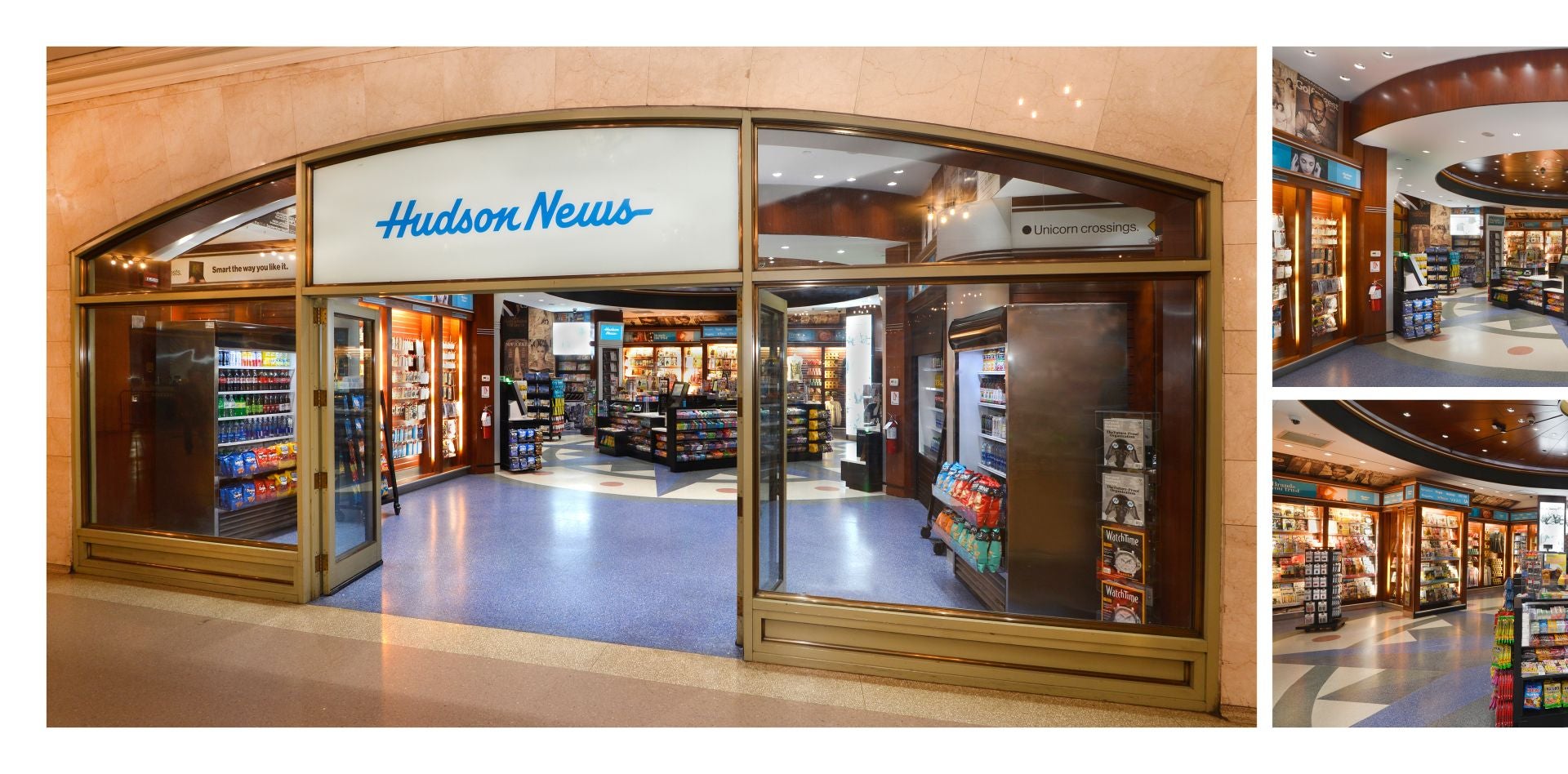 US-based travel retailer Hudson has reopened its flagship store, Hudson News, at New York City's Grand Central Terminal.
The company partnered with the Metropolitan Transportation Authority (MTA) and Metro-North Railroad to reopen the store.
The 2,500ft² store's interior features a traditional checkout and three contactless self-checkout kiosks, while its exterior integrates its previous look into a wide-open storefront.
Hudson News offers an assortment of products in a range of categories, including food and beverage, electronics, health and beauty.
The store also sells genuine-branded merchandise, 'must-read' regional titles and other local offerings.

It is located in the airport's Main Concourse under the east staircase, opposite the Grand Central Market.
Hudson executive vice-president and deputy CEO Brian Quinn said: "We thank the MTA and Metro-North for recognising Hudson's history here, and we look forward to working together once again to preserve the building's legacy and now assist in the collective 'return to normal' efforts.
"Not only has our location at Grand Central Terminal held significant importance to me personally, as I began my career in travel retail here, but it's also been a highly recognised landmark in the local community for more than three decades."
Hudson operates more than 1,000 stores in airports, commuter hubs, landmarks and tourist destinations across North America.
Last month, the Dufry-owned company revealed plans to launch Evolve by Hudson, a shop-in-shop store concept for airports.
Each Evolve store will cover at least 2,000ft² of floorspace and will be designed with a wide-open storefront.
Hudson described the store concept as a 'speciality brand experience with the accessibility of travel essentials'.
The move is intended as a shift by the retailer to larger, more integrated store concepts.
Earlier this year, Hudson launched a multi-brand automated retail concept across airports in North America.
The concept is intended to provide an all-in-one shopping experience for customers and travellers by creating a contactless, round-the-clock retailing destination.