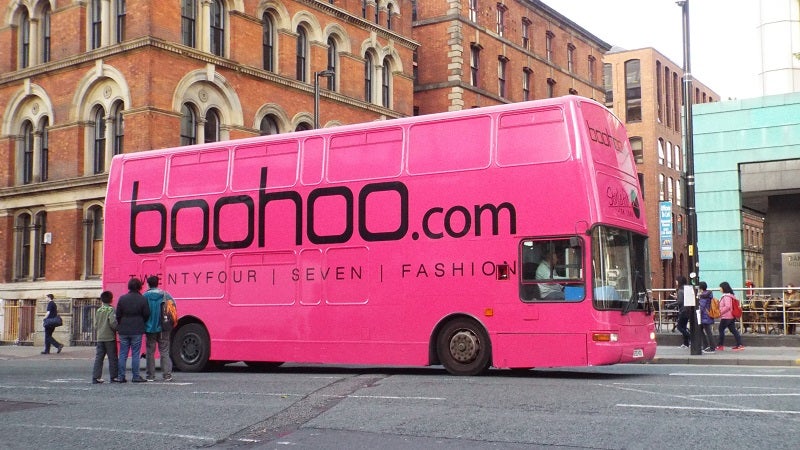 UK-based online fashion retailer Boohoo has acquired the brand and intellectual property of online womenswear seller MissPap for an undisclosed sum.
MissPap was established in 2015 by Ashley Ali with a core focus on 'celebrity-influenced and impulse-led fashion' for the UK market. It will now join a list of fast fashion online retailers owned by Boohoo Group, including Boohoo, PrettyLittleThing and Nasty Gal.
Boohoo Group acquired Nasty Gal for £16m in 2017, shortly after it filed for Chapter 11 bankruptcy in 2016. PrettyLittleThing was also bought in 2017, which lead to a boost in revenue for Boohoo Group last year.
Boohoo Group chief executive officer John Lyttle said: "MissPap is a brand with great potential which can leverage the Group's expertise. The acquisition further strengthens our multi-brand platform, representing an exciting opportunity to accelerate our offering to our ever-growing range of customers globally."
GlobalData senior retail analyst Sofie Willmott said: "The Boohoo group's acquisition of MissPap will give the retailer another vehicle to drive rapid growth, as it has done with PrettyLittleThing, with its younger brand set to leapfrog  boohoo.com in terms of market share in the UK in 2019, bolstering the group as its more established fascia growth slows. However clear differentiation is essential to ensure all of the group's brands have a place in the highly competitive young fashion market.
"Given the troubles at clothing players like New Look and Arcadia brands including Topshop and Miss Selfridge which are struggling to convince consumers to buy, it is vital that young fashion brands offer shoppers a unique proposition in order to appeal.
"Both boohoo.com and PrettyLittleThing have carved out a strong reputation for striking, going-out clothing so there is an opportunity for MissPap to become the group's destination for casualwear, stealing share from young fashion specialists that are failing to entice shoppers."