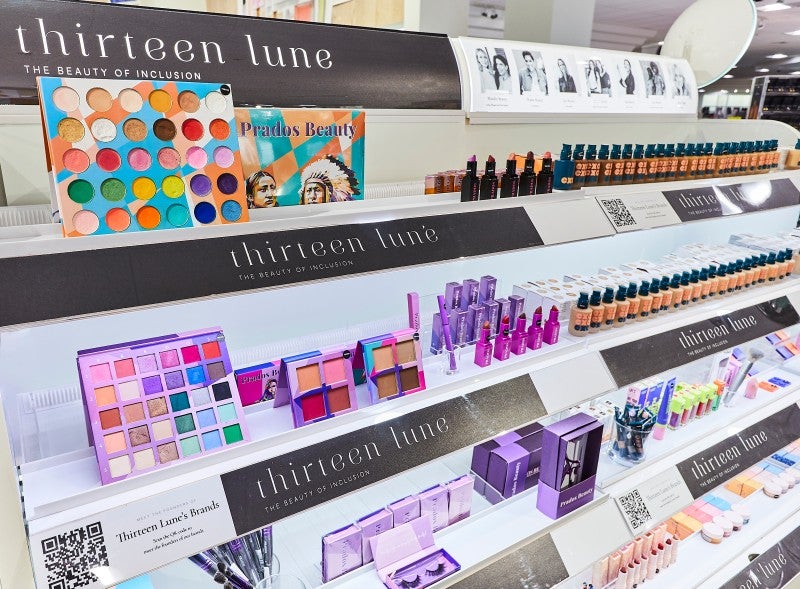 US-based department store chain JCPenney has revealed plans to expand its JCPenney Beauty concept to all its stores across the US.
The announcement comes after JCPenney introduced the retailer-owned beauty experience at ten pilot stores in October last year, followed by a recent online expansion.
From next month, the retailer will expand JCPenney Beauty with an aim to reach 300 stores by early next year and 600 stores by next spring.
The nationwide launch builds on the company's exclusive partnership with beauty e-commerce brand thirteen lune.
thirteen lune will comprise roughly 20% of the retailer's beauty assortment, pairing in-store with private label and exclusive branded apparel.
JCPenney Beauty's expansion and continued exclusive partnership with thirteen lune is part of the retailer's efforts to provide convenient access to 'hyper-inclusive' beauty products both online and in-store.
The new online JCPenney Beauty experience will include a virtual makeup try-on and skincare quiz to offer personalised products.
JCPenney executive vice-president and chief merchandising officer Michelle Wlazlo said: "Inclusivity is core to JCPenney.
"We exist to celebrate and serve America's diverse, working families which is why we are leading the charge to foster beauty inclusivity on a national scale.
"By creating a fully ownable beauty experience, JCPenney can quickly adapt and respond to our customers' wants and needs.
"Last year's preview launch allowed us to learn from our customers and evolve the JCPenney Beauty experience as it expands nationwide and online, making it unlike any other beauty retail experience."
First announced last July, the JCPenney Beauty concept aims to meet the beauty needs of customers of any age, skin tone, gender, race or budget.
The concept is designed to offer a blend of mass-produced and expensive products in a convenient, one-stop-shop experience.