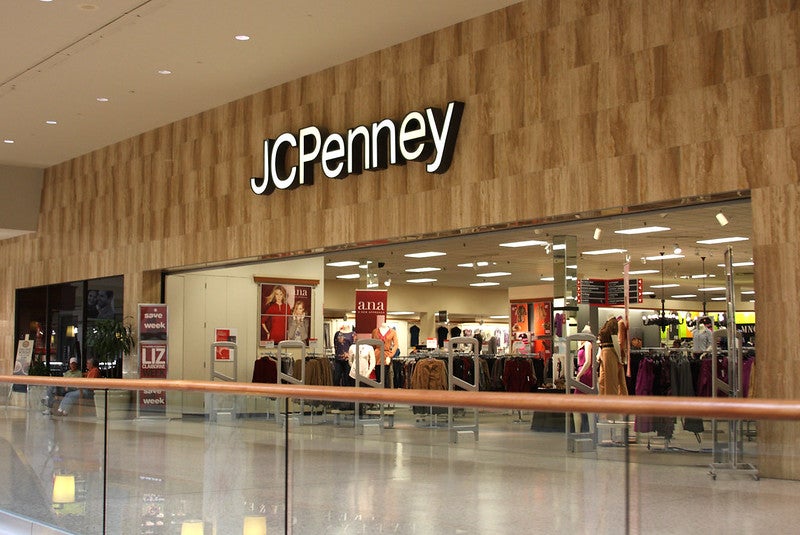 US department store chain JCPenney has revealed plans to close 152 underperforming stores as part of its organisational realignment.
The decision is in line with the company's store optimisation strategy and reduced store footprint.
JCPenney secured approvals from the US Bankruptcy Court for the Southern District of Texas for the First Day motions in relation with the company's voluntary Chapter 11 petitions filed on 15 May.
Due to the closures, the company will cut about 1,000 jobs. It will mostly affect corporate, field management, and international positions.
JCPenney chief executive officer Jill Soltau said: "Each of these associates has made valuable contributions to the legacy of JCPenney, and we are truly grateful for their service.
"These decisions are always extremely difficult, and I would like to thank these associates for their hard work and dedication. We are committed to supporting them during this period of transition."
The restructuring will help JCPenney emerge from both Chapter 11 and the impact of coronavirus (Covid-19) pandemic.
Soltau added: "The global health and economic crisis caused by the Coronavirus (Covid-19) pandemic has forced retailers to make difficult decisions.
"For JCPenney, that includes reducing our footprint and accelerating our store optimisation strategy while we implement our Plan for Renewal."
Last month, JCPenney initiated liquidation sales at 136 stores as part of its store optimisation strategy.