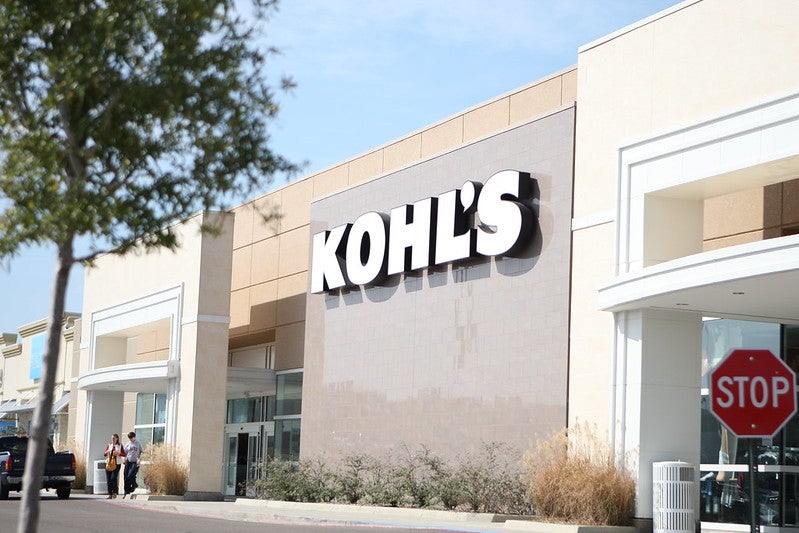 US-based department store chain Kohl's has reported that its first-quarter net sales and earnings have exceeded expectations and has raised its full-year outlook.
The retailer's adjusted earnings per share (EPS) were $1.05 for the quarter, driven by a 69.5% increase in net sales.
The net sales growth was mainly driven by an increase in store sales, which increased by more than double year over year, and a 14% increase in digital sales.
Kohl's also strengthened its financial position, reduced its overall debt by over $500m, improved its leverage profile and continued returning capital to shareholders.
The company's net income was $14m and its diluted EPS was $0.09 in the first quarter, as against a loss of $541m, or $3.52 for each share, a year earlier.
Its total revenue increased by almost 70% to $3.89bn, from $2.43bn a year earlier.
Kohl's delivered its highest first-quarter rate in eight years with a 7% operating margin. It ended the quarter with more than $1.6bn of cash and cash equivalents.
Kohl's CEO Michelle Gass said: "We are very pleased with our strong start to the year, with both sales and earnings materially exceeding expectations.
"Along with a favourable consumer spending backdrop, we continue to see our key strategic initiatives gain traction and resonate with customers.
"We saw momentum build through the quarter, especially in our stores, where we continue to elevate the [customer] experience.
"We are eagerly preparing for the upcoming launch of our Sephora partnership as well as the introduction of several new exciting brands this fall."
Based on its robust first-quarter results, Kohl's has raised its financial outlook for the full year.
The company expects its adjusted EPS to increase from the previous forecast of between $2.45 and $2.95, to between $3.80 and $4.20.
It also expects its net sales to increase in the mid-to-high teens percentage range, and its operating margin to be in the range of 5.7% to 6.1%
Gass said: "We are positioned to capitalise on growth opportunities during the balance of this year and remain firmly on track to achieving our 2023 strategic goals."
Earlier this year, Eddie Bauer partnered with Kohl's to expand the accessibility of its activewear and outerwear apparel.
Lifestyle group Tommy Hilfiger is also set to open in more than 600 Kohl's stores in the US.